The LIBRE Initiative gives North Carolinians relief from the rising cost of food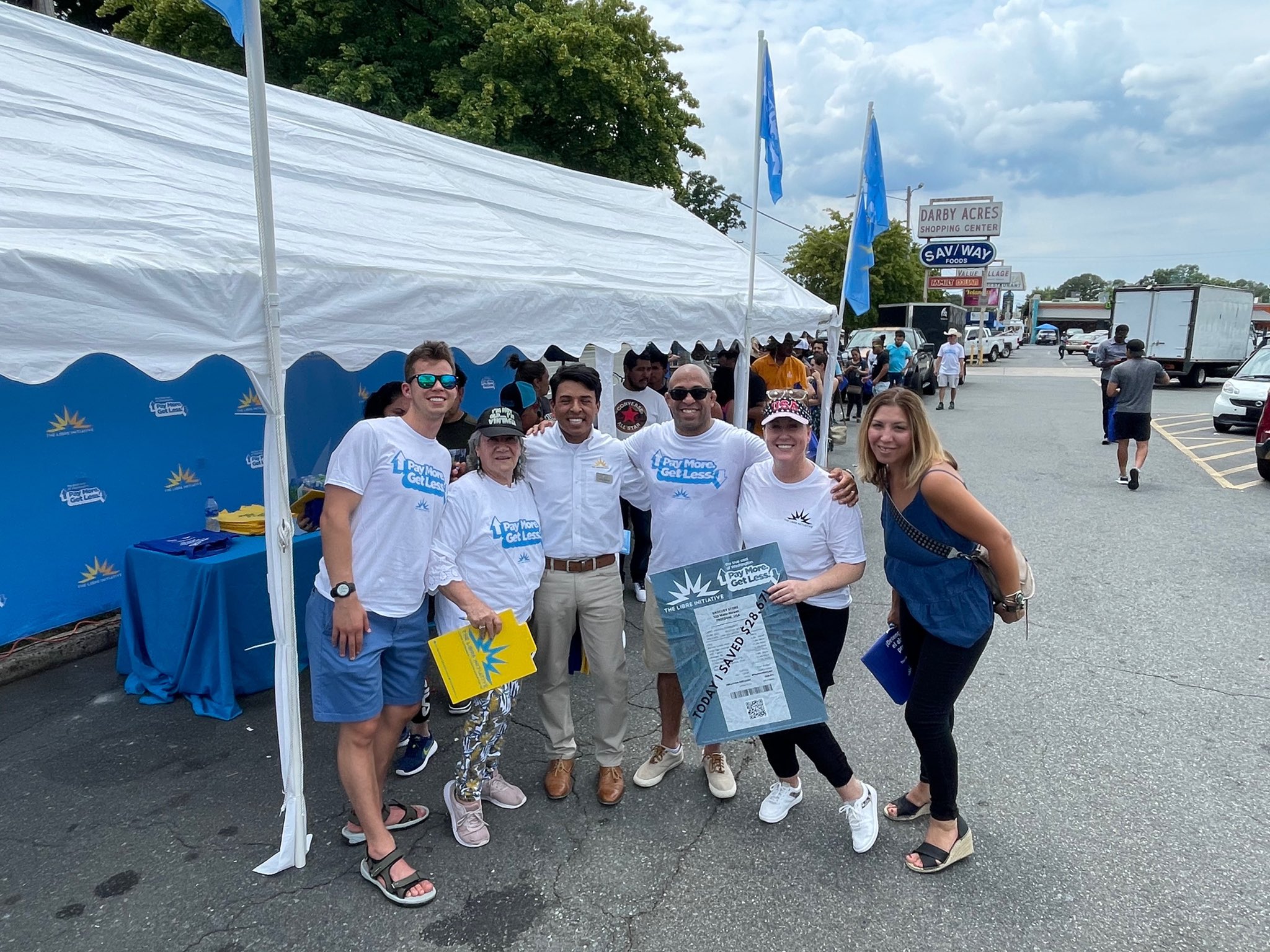 Families who held summer cookouts and picnics paid more this year due to historic inflation and the rising cost of food.
As WWAY-TV in North Carolina reported, the price of groceries going up has caused the average U.S. household's annual food costs to rise by about $430.
Inflation has a particularly harsh affect on Latino communities since they normally spend a larger share of their income on staples like food.
In North Carolina, inflation is higher than the national average. In all, households in the state are paying $566 more every month because of the rising cost of food and other items.
That's why at two events in the Tar Heel state this summer, The LIBRE Initiative-North Carolina gave away gift cards for $28.67 — a number that represents the cost of two days' worth of food inflation.
With the price of groceries going up, every little bit helps
LIBRE-North Carolina Grassroots Engagement Director Jeffrey Baldwin told Star News, that, because of the rising cost of food,
"We're feeling the pain of inflation with less money in our pockets. We're feeling the pain at the pump and we're also feeling the pain at the checkout counter."
LIBRE-North Carolina visited Los Portales Supermarket in Wilmington and Sav/Way Foods in Charlotte. The organization delivered gift cards to 150 customers at each site.
"Today, the community will get some relief from inflation," Baldwin said. "But tomorrow when they go back to the grocery store, they're going to see the high prices again."
Attendees appreciated the financial relief LIBRE provided. Some were overcome with emotion by the stress of inflation. Many shared stories about how they are paying more, but getting less at the checkout counter.
Kyle Luebke was at the Charlotte event.
"I really appreciate LIBRE being out here to focus on the reality that is most people's lives in Charlotte and the impact inflation is having on them," Luebke told The Carolina Journal, continuing with:
"[G]rocery prices have been significantly increasing, not just in Charlotte, but around the country. It's not just groceries that are increasing. Gas prices, restaurant prices, and movie ticket prices are also increasing."
Rising cost of food and other goods also harms small businesses
Miguel Villasenor-Castro, owner of Los Portales Supermarket, was happy his customers got a little help — even though, like many small business owners, he is paying more for goods as well.
Villasenor-Castro told Star News,
"You're spending more money every week, but you're not get any more money. That's kind of tough on customers."
Spanish-language news outlets also covered the events.
The Hispanic community opens businesses at a faster rate than other population groups in almost all industries. While these Latino-owned firms generally enjoy faster revenue increases than the average U.S. business, inflation rates are threatening their buying power.
The right policies could reverse the rising cost of food
The LIBRE Initiative's True Cost of Washington Tour is visiting towns across the country to educate the Latino community about the policies that are driving up costs — and the ones that could combat inflation.
"We are going to various cities across the state talking to people about the impacts of inflation on this community," Baldwin told WWAY-TV. "We want their voices to be heard."
Our team in North Carolina helped shoppers beat inflation and save on their grocery bills. Meet us at our next #TrueCost event! #PayMoreGetLess https://t.co/VeHJBcroE9

— The LIBRE Initiative (@LIBREinitiative) June 28, 2022
Bad policies may have caused inflation, but good policies could reverse the rising cost of food. Better policies include:
Cutting federal government spending, which results in a devalued currency
Removing the barriers to energy innovation, opposing costly taxes on carbon emissions, and streamlining permitting and licensing requirements for all types of energy
Ending the federal government's practice of picking winners and losers by providing trillions of dollars in subsidies to some of the country's largest companies
Reducing barriers to trade and ending high tariffs, which result in the price of groceries going up
Cutting unnecessary regulations that make it more difficult to produce and ship goods
Enacting legislation that makes it easier for people to pursue independent, flexible careers and creating policies that increase scheduling and work location flexibility.
But there's more we can do.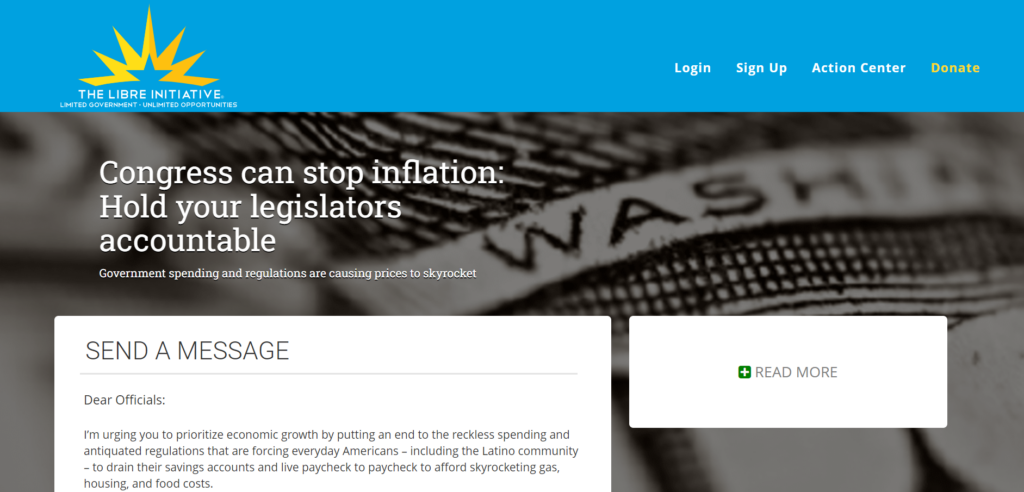 Join LIBRE today in ending inflation affecting Latino communities.