How lawmakers can make education more responsive to the needs of New Mexico families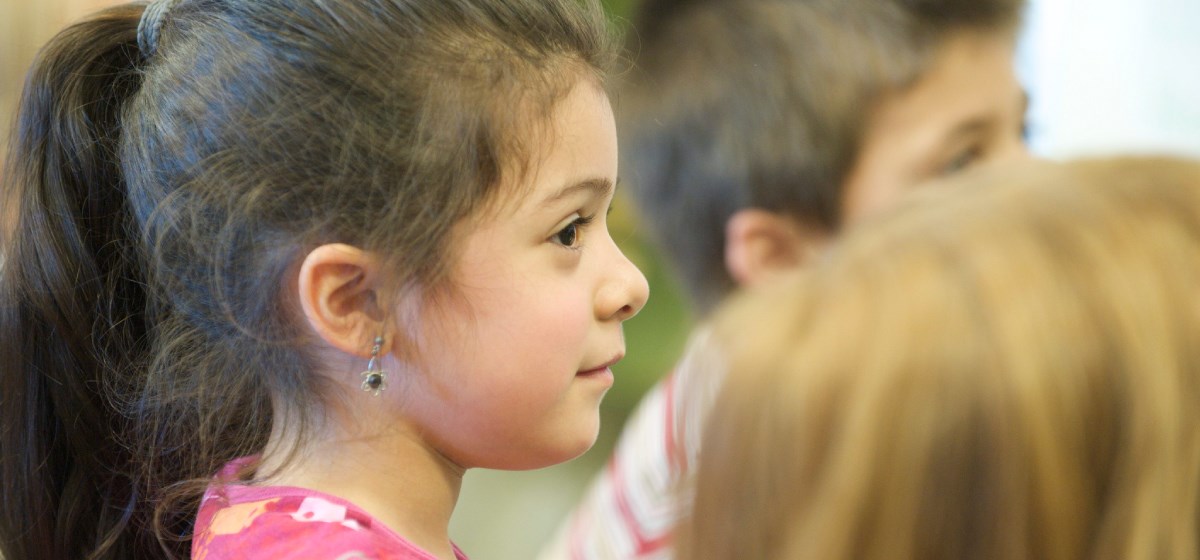 New Mexico families — both Hispanics and others — are concerned about the education students are receiving in this state. The legislature has worked for years to try to improve academic outcomes and help students to succeed, but progress has been disappointing.
A number of states have addressed such concerns with reforms intended to increase the ability of families to customize their children's education. These measures recognize that each child is different, and it's shortsighted to expect them all to succeed in the same educational environment.
Reforms that open up new educational tools can help to unlock the potential in each child. And during the era of COVID, they also provide critical options to supplement formal education, in recognition of the fact that new restrictions have become commonplace.
When we help students to find their interests and develop their skills, we set the stage for them to become lifelong learners. That's key to helping them thrive in the future.
Ruben Guajardo, Community Engagement Director of The LIBRE Initiative-New Mexico recently joined with Corey DeAngelis of the Educational Freedom Institute in an opinion piece addressing this issue.
Their piece was published by the Las Cruces Sun-News. The two argue that it is time for our state to consider such reforms:
Here in New Mexico, elected officials have been dragging their feet, and refusing to act on these important reforms. The Legislature adjourned earlier this year without considering legislation to fund Education Freedom Accounts, a type of ESA. Given that inaction, it's no wonder New Mexico continues to struggle to improve the K-12 system. Legislators must do a better job of making our system more flexible and responsive to the needs of families…

The point is we should not try to force every child into precisely the same educational experience and then expect that they will all succeed in a similar way. We should transform our system into one that allows families to customize their kids' educational experience in a way that addresses their own learning styles.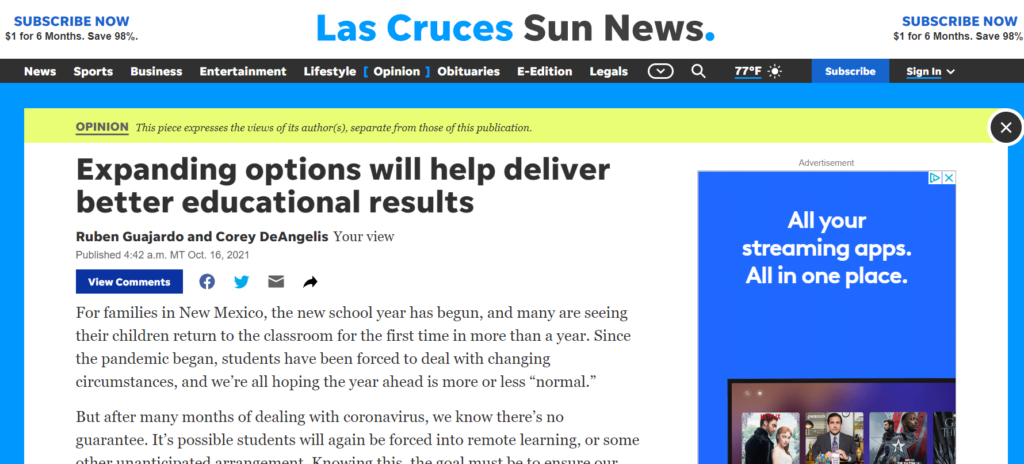 Read the piece from Guajardo and DeAngelis at the Las Cruces Sun-News.