New healthcare law hurts community colleges, Hispanic students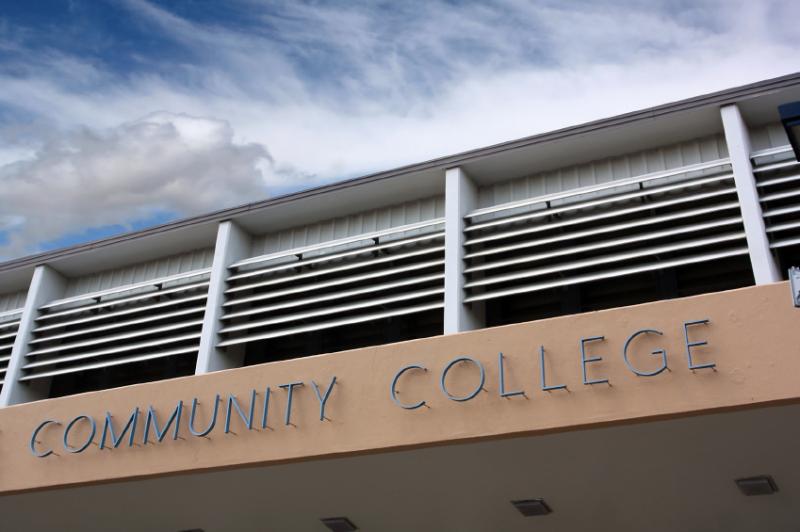 Despite the president's insistence that the health care law is operating as it should, the law's "employer mandate" is causing havoc among community colleges as they struggle to find ways to comply with the law's expensive requirement and avoid government penalties. In 2011, Hispanic students made up one-quarter (25.2%) of all 18 to 24 year old students enrolled in two year colleges. Overall, two-year and less than two-year higher education institutions enroll more than 58 percent of Hispanic students. Given such a high enrollment, compliance with the employer mandate is expected to have a considerable impact on the quality of education that Hispanic students receive in these types of institutions.
Community Colleges have long relied on the essential work of adjunct professors and numerous support-staff employees to operate. These workers are often classified as "part-time" and community colleges traditionally don't provide them health insurance. Due to the employer mandate, which is scheduled to take effect in 2015, community colleges are expected to cap weekly work hours for these types of workers, thus reducing their earnings. This is because the employer mandate defines full-time workers as those working 30 hours plus per week, and adjunct faculty and support staff often surpass this threshold. Therefore, community colleges seeking to avoid paying the penalty for not providing health insurance will have to keep these employees below the weekly 30-hour mark.
This cut will have a direct impact on the quality of education provided at these institutions. In April 2013, the National Education Association released a Frequently Asked Questions document on the effect of the Affordable Care Act on adjunct faculty. It states that cutting adjunct faculty's hours "could mean that experienced faculty members teaching multiple courses give up courses that will be taught instead by new, inexperienced faculty; that would hurt students by depriving them of experienced faculty."
If community colleges opt instead to start offering health insurance plans to adjunct faculty and part-time support staff employees, this decision will come with a high price tag. Such increases may result in raising tuition rates or reducing the number of courses offered in order to cover the cost of health insurance coverage. This will mean less resources and services to the very people community colleges serve, their students.
Adjunct professors and support staff are critical in assisting Hispanic students with their academic needs. This is because Hispanic are often first-generation college students and require additional help navigating college in comparison to other groups. As the current administration has often recognized, community colleges play a central role in equipping young Hispanics with the tools they need to succeed in the 21st century labor market. Requiring these institutions to undertake increased costs in order to comply with a mandated health care law presents a truly puzzling conundrum which appears to cost the neediest of students in more ways than one.
Rather than insist that the debate is over, the administration should look to work with Congress and find real reform solutions. Last month, a bill was introduced in the House's Committee on Education and the Workforce that would exempt higher education institution from complying the employer mandate. This bill represent a step in the right direction in making sure community college students are protected against the consequences of unfunded mandates. It should be common sense for everyone that community colleges should use their already limited resources to educate our future workforce and not to comply with expensive government regulations.