Nevada ESA Empowers Students, Families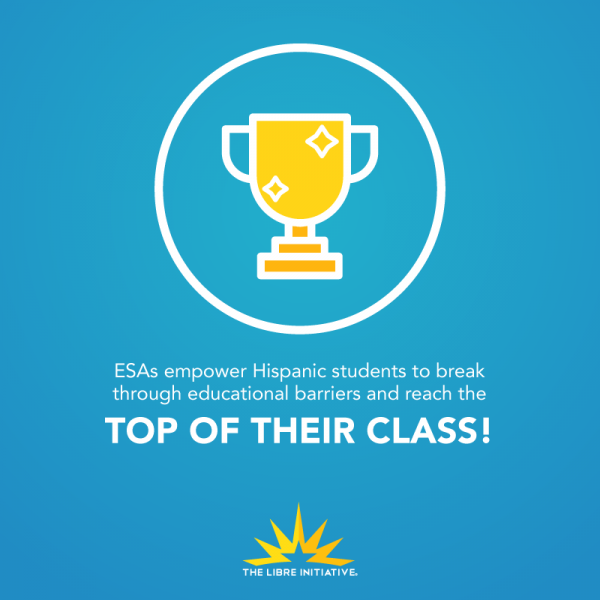 When the Nevada Education Savings Account (ESA) law passed last year, there were many different reactions: supporters rejoiced about the first universal school choice program in the country which would give public school students opportunity to get the best education; opponents were apprehensive about what that would mean for public schools and funding; and, many were just learning about what exactly an ESA is. That year, Governor Brian Sandoval and the Silver State passed an enormous budget granting more than $400 million in funding for education. Some of the funding expanded an English language-learner program and allowed for failing schools to be taken over by charter agencies. However, in addition to simply providing school funding, Nevada took education policy a step further and created an Education Savings Account system.
With the creation of the Education Savings Account, Nevada became the fifth state to enact an ESA program — the broadest such program in the country. The program allows the state treasurer to divert money – on average, less than the amount that the state would have spent on the student if they remained in public school – into an education savings account that parents can use to pay for tuition, fees, textbooks, tutoring, special services, transportation, and much more. Remarkably, the program would allow approximately 96 percent of school-aged children in Nevada – about 446,000 students – to participate.
Expanding school options for students ensures they receive the best possible education. Parents are able to choose which school is best suited for their child's needs, and also gain access to additional services such as tutoring. One of the major problems with our current education system is that failing schools continue to operate and take on more students, even if they are not meeting current standards. In Nevada, 61 schools are considered underperforming, representing nearly 10 percent of all schools in the Silver State. Hispanics in Nevada are in serious need of alternatives.
Hispanic students in Nevada make up over 40 percent of the student population, higher than any other demographic, and the vast majority are eligible for the ESA program. Unfortunately for them, however, the program has been delayed by ongoing legal battles. Opponents have filed lawsuits questioning the constitutionality of the program. As a result, a state judge has granted an injunction and put the program on hold, leaving over 4,000 students who have transferred schools in anticipation uncertain of their educational future.
Although increasing funding for a broken and overcrowded education system may have been well intentioned, money alone will not address the question of allowing students access to a better education. School choice is the answer we have been waiting for. If the lawsuits are overturned, Nevada parents will be empowered to use their own tax dollars to choose schools that are right for their own children.
When the Nevada ESA program was signed into law, all eyes were on the Silver State. Not only had Nevada joined the school choice movement, but it bolted into the spotlight by passing the broadest ESA program in the country. As the program now hangs in limbo, supporters will continue to make their case in court. Overturning the lawsuits is the right thing to do for children and families. The program was created with students in mind and it allows students access to a better school – especially Hispanics. The spotlight is still on Nevada, as its people must simply wait and see.