National Charter School Week Is the Perfect Time to Celebrate the Success of School Choice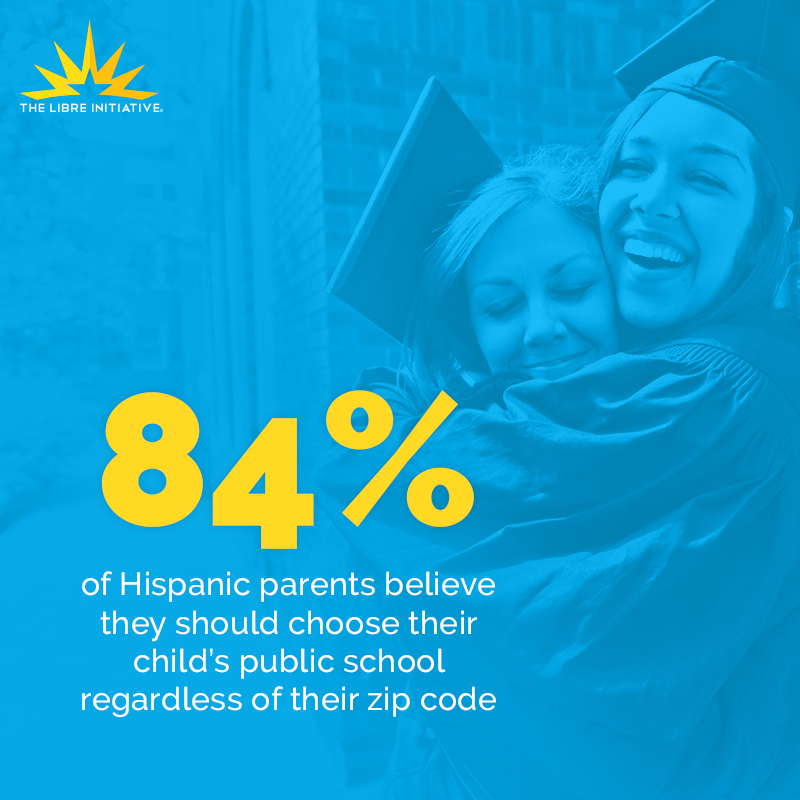 This week, National Charter School Week, is a big week for Hispanics. That's because Hispanic students comprise roughly 30 percent of charter school enrollment compared to 25% in traditional public schools, and these students are thriving thanks to their access to the increased choice and innovation offered by charter schools.
Stanford University researchers found that when enrolled in charter schools, Hispanic students in poverty experience learning gains equivalent to 48 extra days in math and 25 in reading.
Hispanic English Learners experience even greater growth; their learning gains are equivalent to 72 extra days of math and 79 of reading.
School choice options like charter schools empower parents and provide opportunities for students to succeed. Hispanic parents know this. One survey found 84 percent of Hispanic parents surveyed favored or strongly favored "allowing parents to choose which public school their child attended regardless of address." Other research has found that "three-quarters of Latinos support the concept of school choice."
Parents should be empowered to choose the best education for their children. That's why the LIBRE Initiative fights for education savings accounts and other school choice policies across the country. Including:
In Texas, Executive Director Jorge Lima testified before the Senate Education Committee on behalf of establishing ESAs in the state.
In Arizona, Field Director Fernando Gonzalez testified before the House Education Committee in support of a bill expanding ESAs across the state. LIBRE's ground efforts bolstered Gonzalez's testimony with 5,000 pro-ESA postcards mailed to Hispanic households in key legislative districts. The bill passed 6-5.
In New Mexico, Field Director David Montes testified against a bill that would halt the establishment of charter schools. This bill was a brazen bureaucratic attempt to block education opportunity, and it failed.
School choice is working. School choice policies around the nation are gaining momentum, and there is no sign this will change. All the more reason to celebrate National Charter School Week this week – and every week.