Minimum Wage Hike Forces Arizona Schools to Choose Between Debt and Layoffs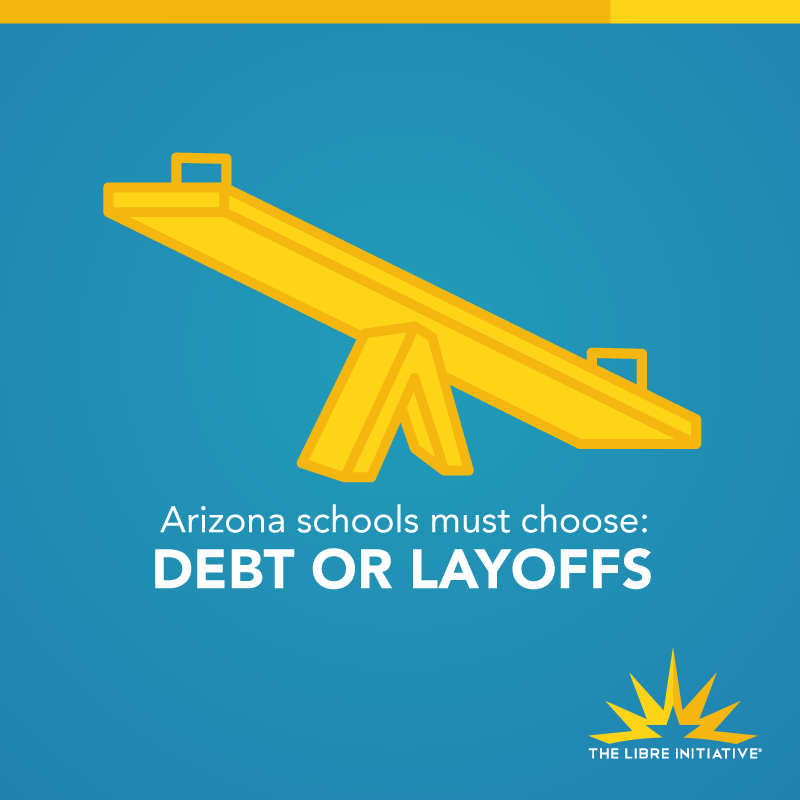 Four states voted to raise the minimum wage in the recent elections, going against the best advice of economists and analysts who warned such moves were likely to put a strain on the job market for some of the country's most vulnerable workers. We've already seen dire warnings in the state of Colorado as a result of their minimum wage hike, and now we're beginning to see similar effects happening to their neighbors directly to the southwest.
Arizona superintendent of public instruction Diane Douglas confirmed in an interview this month that school districts in the Grand Canyon State would be especially hard hit as a result of the passage of Proposition 206, which will raise the state's minimum wage rate to $12 an hour by 2020.
The minimum wage hike will not apply to state or federal government agencies, but it will affect the employees of counties, cities, and school districts. As a result, the school system will face millions of dollars in added expenses as a result of the minimum wage hike, which will primarily jeopardize the jobs of maintenance staff like janitors, bus drivers, crossing guards, and cafeteria workers. Superintendent Douglas ties this warning to her argument for increased spending on education, which includes an additional $200 million in teachers' salaries, but the implications for the school system are clear: add millions of dollars in spending, or lay off some of the most vulnerable workers in the state.
"I hope school districts and charter schools realize this and contemplate the impact on their budgets next year," warned Lea Márquez-Peterson, President of the Tucson Hispanic Chamber of Commerce, speaking in opposition to the minimum wage hike. It's no surprise that a Hispanic business leader would have grave concerns about this move. Latinos are disproportionately likely to be employed as janitors, building cleaners, grounds maintenance workers, and food preparation workers: exactly the types of workers who will be affected by the new Arizona minimum wage.
According to research by The LIBRE Institute, Hispanics, young people, and the less educated are more likely to face reduced job prospects as a result of minimum wage hikes than the general population. Using data from 1992 to 2014, The LIBRE Institute finds that as the minimum wage increases relative to average hourly wages, the employment rate of Hispanic workers without high school diplomas drops dramatically. In a head-spinning backfire of policymakers' intentions, the minimum wage does the most damage to these workers – who are most in need of help – and almost nothing at all to Latino holders of college degrees.
The latest bad news out of Arizona is one of many such stories across the nation, as unions and special interest groups continue to push for increases to the minimum wage over alternative means of helping the poor. But good policy requires a focus on good outcomes rather than good intentions, and the minimum wage debate is no exception. The data indicates that no matter how well-intentioned this policy may be, it hurts exactly those it is designed to help. Arizona schools may soon have to choose between piling on debt and imposing layoffs, and the Latino community is likely to bear a disproportionate share of the impact. In order to truly create opportunity for everyone – especially the least fortunate – policymakers must find another way.