LIBRE responds to Corker-Hoeven "Border Surge" Amendment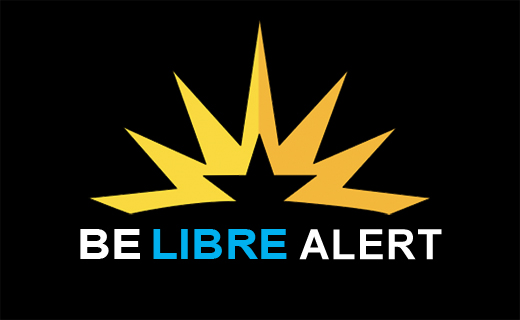 En español abajo
For Immediate Distribution
June 24, 2013
MEDIA CONTACT: Judy Pino, 202-578-6424 or Brian Faughnan, 571-257-3309

The LIBRE Initiative responds to Corker-Hoeven "Border Surge" Amendment
The Game Changer we Need to Continue the Path Towards Reform

(Washington, D.C.) – The U.S. Senate is expected today to vote on the Corker-Hoeven "border surge" amendment, which provides $3.2 billion for new border surveillance technology, builds 700 miles of border fence, expands E-verify, calls for better entry-exit systems at all airports, and increases the number of armed officers patrolling the border to roughly 40,000. The amendment intends to dramatically improve enforcement of U.S. law against unlawful immigration.

Daniel Garza, Executive Director of The LIBRE Initiative released the following statement:

"I'm hopeful that this amendment will be the game changer we need to ensure that a supermajority of Senators support a reform to America's broken and antiquated immigration system. This is a serious proposal to address legitimate concerns about border security, which we believe to be essential to the prosperity of our nation and the health of its economy. LIBRE supports a market-driven, employment-based immigration reform that facilitates the full participation of immigrants in our economy. As we have seen in the past, a failure to address our broken system will not improve the nation's immigration crisis, it will only aggravate it."

Read more about LIBRE's Statement of Principles on Immigration Reform.

For interviews with a LIBRE representative, please contact: Judy Pino, 202-578-6424 or Brian Faughnan, 571-257-3309
***
En español
La Iniciativa LIBRE responde a la enmienda Corker-Hoeven
El acuerdo podría ser clave para continuar esfuerzos hacia una reforma migratoria
(Washington, DC) – Se espera que el Senado de EE.UU. vote hoy sobre la enmienda Corker-Hoeven, que proporciona $3.2 mil millones en nueva tecnología de vigilancia en las fronteras, construye 700 millas de muro en la frontera, expande el programa E-verify, establece un mejor sistema de entrada y salida en todos los aeropuertos, y aumenta el número de agentes armados para patrullar la frontera a aproximadamente 40,000. La enmienda propone mejorar considerablemente la aplicación de leyes estadounidenses contra la inmigración ilegal.
Daniel Garza, Director Ejecutivo de la Iniciativa LIBRE publicó la siguiente declaración:
"Tengo la esperanza de que esta enmienda será la clave para lograr que una mayoría de senadores apoyen una reforma al quebrantado y anticuado sistema migratorio de los Estados Unidos. Esta propuesta propone soluciones a las preocupaciones legítimas sobre la seguridad fronteriza, que creemos es esencial para la prosperidad de nuestra nación y la salud de la economía. LIBRE apoya una reforma migratoria impulsada por el mercado y los empleos, que facilite la plena participación de los inmigrantes en nuestra economía. Como hemos visto en el pasado, si fracasamos en llegar a un acuerdo sobre como reformar nuestro sistema de inmigración, la crisis será agravada."
Conozca más acerca de la Declaración de Principios de La Iniciativa LIBRE sobre la Reforma Migratoria.
Para entrevistas con un representante LIBRE, por favor póngase en contacto con: Judy Pino, 202-578-6424 or Brian Faughnan, 571-257-3309

###