LIBRE responds to BB&T announcement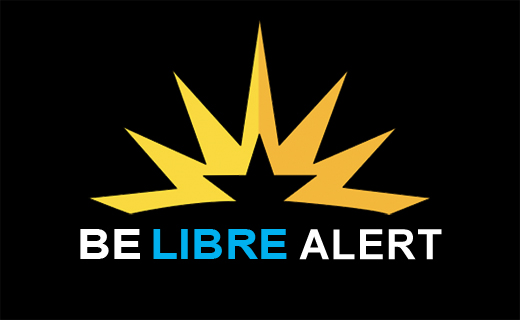 En español abajo
For Immediate Distribution
June 25, 2013
MEDIA CONTACT: Judy Pino, 202-578-6424 or Brian Faughnan, 571-257-3309

The LIBRE Initiative (LIBRE) Responds to the Decision by BB&T Bank to Allow Dreamers with Legal Status under Deferred Action to Open Bank Accounts in their branches
(Washington, D.C.) – BB&T Bank announced that it will allow young people brought to the United States as children without legal status, otherwise known as "Dreamers," who prove eligibility under Deferred Action for Childhood Arrivals (DACA), to open accounts in the D.C. metropolitan area and branches in 12 other states nationwide. DACA offers temporary legal protection from deportation contingent on certain requirements.
The LIBRE Initiative released the following statement:

"While we consider DACA to be a short-term solution to a long-term challenge for our country – currently being addressed in Congress – we believe BB&T's decision of allowing Dreamers to open bank accounts is a path towards economic assimilation for thousands of young immigrants who are here unlawfully through no fault of their own. It reinforces that the industry recognizes the economic contribution of this demographic to the United States."

LIBRE supports a market-driven, employment-based immigration reform that facilitates the full participation of immigrants in our economy. Read more about LIBRE's Statement of Principles on Immigration Reform.
For interviews with a LIBRE representative, please contact: Judy Pino, 202-578-6424 or Brian Faughnan, 571-257-3309
***
En español

Para Distribución Inmediata
25 de junio del 2013
CONTACTO PARA LOS MEDIOS: Judy Pino, 202-578-6424 o Brian Faughnan, 571-257-3309
La Iniciativa LIBRE (LIBRE) responde a la determinación del banco BB&T de permitirle a los "Dreamers" con virtud jurídica de la Acción Diferida (DACA) que abran cuentas bancarias en sus sucursales
(Washington, DC) – El banco BB&T anunció que permitirá a los jóvenes que ingresaron siendo niños a los Estados Unidos sin estatus legal, también conocidos como "Dreamers," y que comprueben virtud jurídica de la Acción Diferida (DACA), a que abran cuentas en el área metropolitana de Washington D.C. y 12 sucursales más en otros estados a nivel nacional.
Daniel Garza, Director Ejecutivo de la Iniciativa LIBRE publicó la siguiente declaración:
La Iniciativa LIBRE publicó la siguiente declaración:
"Aunque consideramos que DACA es una solución temporal a un reto de largo-plazo para nuestro país – que se está debatiendo presentemente en el Congreso- creemos que la decisión de permitirle a los Dreamers que abran una cuenta bancaria es un paso hacia la asimilación para miles de jóvenes inmigrantes que se encuentran aquí ilegalmente sin tener la culpa. La decisión indica que la industria reconoce la contribución económica que esta demográfica ofrece a los Estados Unidos."

LIBRE apoya una reforma migratoria impulsada por el mercado, basada en la creación de empleos, y que facilite la plena participación de los inmigrantes en nuestra economía. Lea más acerca de La Declaración de Principios sobre la Reforma Migratoria de La Iniciativa LIBRE.
Para entrevistas con un representante LIBRE, por favor póngase en contacto con: Judy Pino, 202-578-6424 o Brian Faughnan, 571-257-3309

###