LIBRE Releases Second Round of Ads in South Florida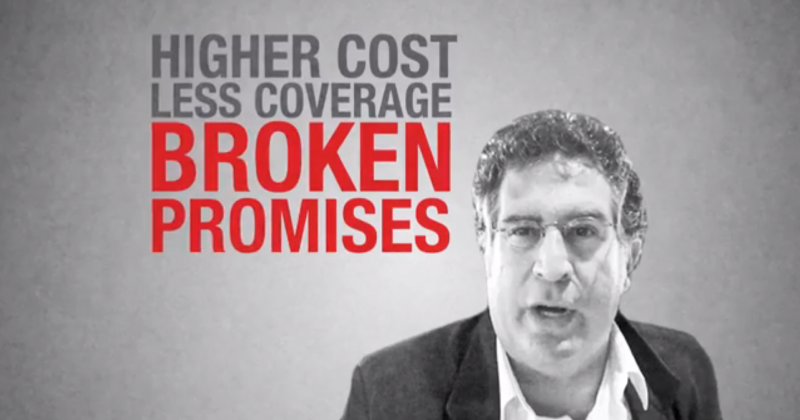 LIBRE Releases Second Round of Ads in South Florida
The Accountability Project highlights Garcia's support for Obamacare – a law that's hurting constituents
(Washington, D.C.) – The LIBRE Initiative (LIBRE), a nonpartisan, nonprofit national grassroots organization, announced today a second round of ads in South Florida for The Accountability Project , a seven-figure campaign that highlights the broken promises of The Affordable Care Act (ACA), also known as "Obamacare," and its supporters like Florida Congressman Joe Garcia (FL-23). The broadcast and digital campaign ad will run in English-language stations in Miami, Florida from January 15 – February 6.
The Accountability Project began last November with the purpose of holding politicians across the country accountable for their support for the law despite its record of canceled policies, higher premiums, higher deductibles, shortage of doctors, and an unfair tax penalty for those who do not purchase qualifying insurance.
View ad here.
Daniel Garza, Executive Director of The LIBRE Initiative released the following statement:
"This law is hurting families in Florida and around the nation – and is doing particular damage in the Hispanic community. Too many people cannot afford the higher costs of Obamacare – and are struggling to figure out how to pay for health care now that their policies have been canceled. Employers face costly new mandates in 2014 as well – costs that will be passed on to workers suffering in this struggling economy. People elect leaders to honestly address problems like these – not to offer politically self-serving bandaid fixes.
We're launching this second round of ads specifically because of the powerful response we're getting from the Latino community across America – especially South Florida."
Transcript of ad:
[Dr. Grazie Pozo Christie, M.D.:]
"As a South Florida physician, I'm concerned about the impact of Obamacare on our community.
This law does not put patients first. My patients ask if I will continue to provide care for them – and it pains me to say "I don't have an answer."
People's plans are getting canceled – their premiums are going up, but politicians like Congressman Joe Garcia support it.
All we've seen are broken promises. So Congressman – people demand to know.
Why do you support this law?"
LIBRE is holding informational town halls in Hispanic communities across the country to provide information on the facts about the ACA. This effort also includes grassroots events including rallies to gain public awareness of The Accountability Project on how the law is hurting Floridians who are already experiencing difficulty finding affordable care for themselves and their families.
For interviews with a LIBRE representative, please contact: Judy Pino, 202-578-6424 or Brian Faughnan, 571-257-3309.