LIBRE Releases final "Share the Dream" Video Highlighting a Young Immigrant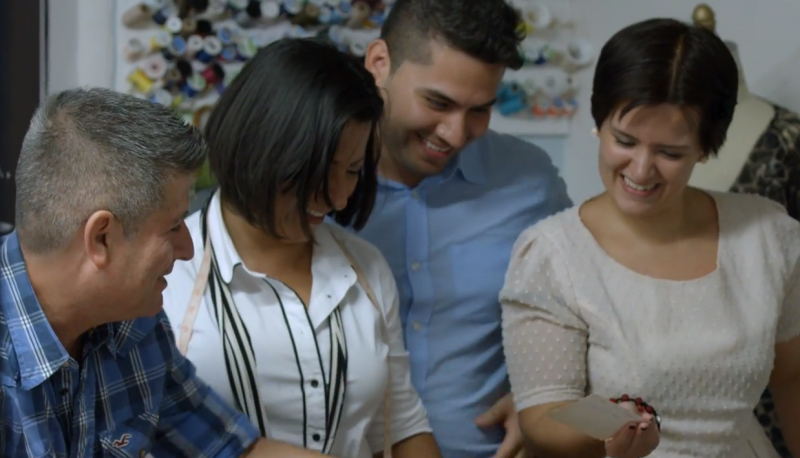 Lea versión en español aquí
LIBRE Releases final "Share the Dream" Video Highlighting a Young Immigrant
Cesar Grajales escaped the guerrillas in Colombia with his family to achieve his American Dream
(Washington D.C.) – The LIBRE Initiative, a national non-partisan and non-profit organization that provides U.S. Hispanic communities with the tools to prosper, released today the final installment of the four-part Share the Dream video series. This video highlights the story of Cesar Grajales, a young man from Colombia who escaped the dangerous "guerrillas" to follow his American Dream in the United States. Today, Cesar works on the ground as field director for LIBRE's Miami, Florida office – making a difference in his community through events and workshops to inspire others to follow their dream. View video.
Share the Dream is a multimedia campaign that features the stories of children of immigrants and the common thread that led them to succeed in the United States. The bilingual – broadcast, digital and social media campaign – aims to inspire others to achieve the American Dream and embrace the principles that lead to prosperity in America.
The ad is scheduled to air in television stations in the following markets: Albuquerque, NM; Miami, FL; Phoenix, AZ; Las Vegas, NV; San Antonio, TX.
Excerpts from the video:
"I know how hard it can be to grow up in a place where there are no opportunities, where it is really hard to become a professional, where it is financially challenging. I know how it feels not to have any money. But I knew that in this country, with hard work and dedication I could achieve anything."
***
"We arrived here with only $80 in our pockets…I got my start working odd jobs — cleaning a bakery, then working construction, then gardening. Eventually my parents saved up enough and bought some sewing machines again and started a small business here in the United States and have worked with some of the best designers in the world. I will be eternally grateful to the United States for the opportunity it gave me to have a better life."
***
"That is why I joined LIBRE. Libre is an organization that educates Hispanics and empowers us to preserve those values of economic freedom that make stories like mine possible. My generation definitely feels touched by the people and families who are in need. We want to help make a difference."
***
For more information on Share the Dream, visit joinlibre.org.

For interviews with a LIBRE representative, please contact: Judy Pino, 202-578-6424 or Brian Faughnan, 571-257-3309.