The LIBRE Initiative to Participate in the Hope House of Colombia "Fiesta para niños" to benefit Orphaned Children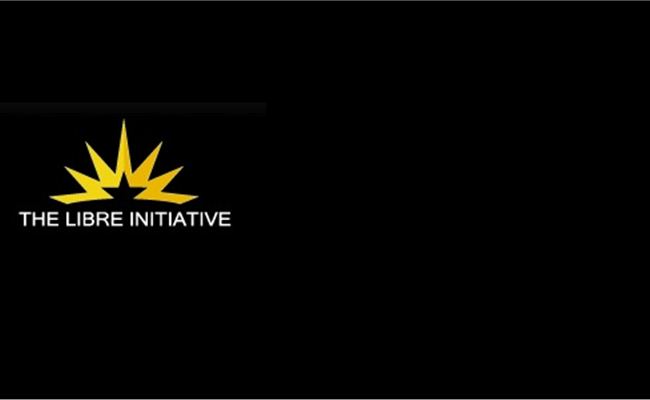 For Immediate Release March 20, 2013 Media Contact: Judy Pino, 202-578-6424

**Media Advisory**
The LIBRE Initiative to Participate in the Hope House of Colombia
"Fiesta para niños" to benefit Orphaned Children
Friday, March 22, 2013
(Orlando, FL) – The LIBRE Initiative (LIBRE) will participate in the Hope House of Colombia "Fiesta Para Niños", on Friday, March 22, from 6:00pm-9:00pm in Orlando, FL. The event is free to the public and will host child-friendly events including games, clowns and face painting. All proceeds from the event to benefit orphaned children in Bogota, Colombia and The Children Home Society of Florida. LIBRE is honored to join the Orlando Hispanic community on this noble cause.
**Entrance is FREE to the Public**
WHO: The LIBRE Initiative (LIBRE)
WHAT: "Hope of House of Colombia, Fiesta Para Niños" to benefit orphaned children in
Orlando, Florida and Bogota, Colombia.
WHEN: Friday, March 22, 2013
6:00p.m. – 9:00 p.m.
WHERE: Engleewood Center
6123 La Costa Dr.
Orlando, Florida 32807
ABOUT LIBRE
The LIBRE Initiative is a national organization that advances economic empowerment within the growing U.S. Hispanic community by demonstrating the benefits of a constitutionally limited government, property rights, rule of law, sound money supply and free enterprise. LIBRE shares research and policy ideas, mobilizes leaders, and works to raise public awareness on liberty minded economic principles. At a moment in time when our nation is undergoing critical economic struggle, LIBRE's efforts resonate inthe Hispanic community that historically has been disproportionately affected by unemployment and poverty in the United States. Connect with us on Facebook at The LIBRE Initiative and @LIBREInitiative on twitter.
For more information visit <a href:="" thelibreinitiative.com"="">www.thelibreinitiative.com.