The LIBRE Initiative Launches Dreamer Ad As Part of Six-Figure Campaign
(Washington, D.C.) – Today, The LIBRE Initiative announced the release of the "We Are Patriots" ad as part of a campaign to build support for efforts in Congress to approve a permanent solution that would provide certainty for Dreamers and improvements to our border security. This ad is part of a broader effort by The LIBRE Initiative which includes Capitol Hill advocacy and grassroots mobilization in favor of a real solution.
Daniel Garza, President of The LIBRE Initiative, released the following statement:
"With the March 5th DACA deadline around the corner and Congress back in session this week, our elected officials – both Democrats and Republicans – are responsible for reaching a permanent legislative solution that provides certainty for Dreamers and improves our border security. The young people brought here as children – who today are workers, students, and men and women in our military – face uncertainty and worry.

Americans expect a compassionate and responsible law that will bring certainty to the Dreamers and security to our nation – that also allows the private sector to respond to economic demands, all while upholding the importance of family and community. Failure to change the status quo would hinder economic opportunity, limit the potential of Dreamers, and contribute to insecurity at the border."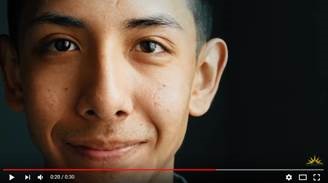 Platforms:
Facebook, Twitter, and Google
Immigration Efforts:
Phone Banking
Capitol Hill Advocacy
Email Push – Letters to Members of Congress
Target Locations:
Arizona, California, Colorado, Florida, Georgia, Nevada, New Mexico, North Carolina, Texas, Washington D.C., and Wisconsin.
Background on The LIBRE Initiative:
The LIBRE Initiative is the largest, pro-liberty Latino grassroots organization. As a non-partisan, non-profit grassroots organization, The LIBRE Initiative is dedicated to engaging the U.S. Hispanic community about the benefits of a free and open society where people are empowered to achieve a better life. Our mission is to advance these principles and equip the Hispanic community with the tools they need to achieve the American Dream and apply their talents and skills to improve their lives and their communities. We are committed to developing a network of Hispanic pro-liberty activists across the United States so that our message reaches every corner of the country.
For interviews with a representative from The LIBRE Initiative, please contact Brian Faughnan, 202-805-1581 or Wadi Gaitan, 202-853-4463
###