LIBRE, AFP leaders to activists: Creating a permanent solution for Dreamers will build momentum for further immigration reforms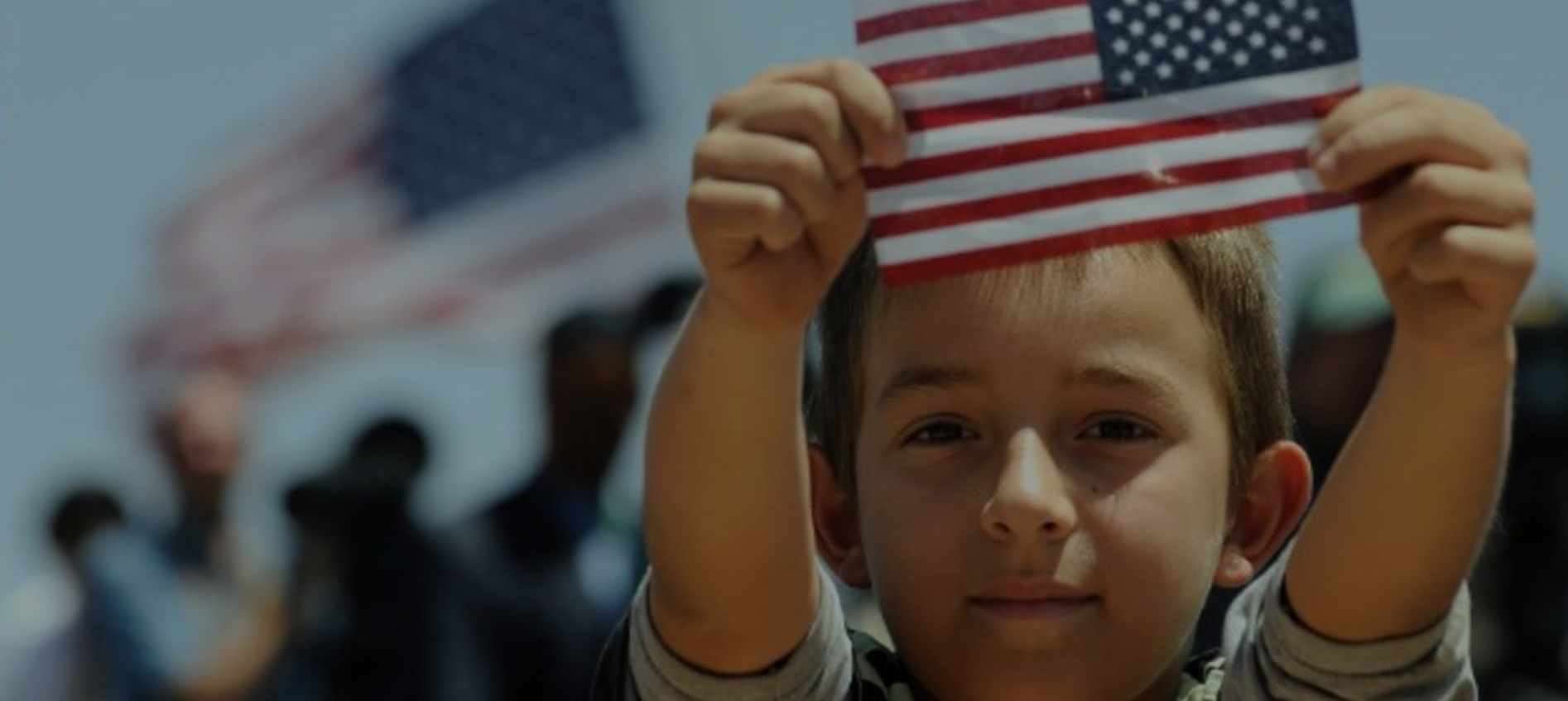 Our immigration system should work to harness the entrepreneurial and industrious spirit of people who are motivated to contribute, to work hard in America, and of course to keep those out who would exploit America and do us harm. We don't have a system of laws that allows for that, for that kind of flexibility and accommodation, and that kind of stopping power. We need reform.
That's the message LIBRE President Daniel Garza delivered to activists during an immigration information session last week between LIBRE and Americans for Prosperity.
Hosted by LIBRE Executive Director David Velazquez and also featuring Americans for Prosperity President Tim Phillips and Senior Vice President of Policy Jorge Lima, the event framed for activists the nature of the discussion in Washington, D.C. on immigration reform.
Bipartisan appetite for creating a permanent solution for Dreamers
Lima led the conversation with an update on President Joe Biden's proposals, including changes to the visa system, addressing the undocumented population, and border security.
"It's great that the president wants from day one to signal the importance of this issue and his willingness to work with individuals regardless of [their] side of the aisle," Lima said. He then pivoted to an area where there is bipartisan appetite to get something done: finding a permanent solution for Dreamers.
"We're hearing from Republicans that they're ready, that it's time to address the plight of the Dreamers, and at the same time we're hearing from Democrats that they're willing to take pieces of what Biden has proposed and see how we can move those forward."
Building a coalition around policy, not politics or polarization, will achieve immigration reform
Tim Phillips opened his portion of the talk by reminding activists of LIBRE's history of grassroots engagement with immigration reform.
Almost two years ago … we launched a cross-country series of town halls and community forums that literally stretched from New York to Arizona, from Nevada to Orlando and Miami and really everywhere in between. And we sought out people from literally every walk of life … we had Latino advocacy orgs, we had Republican and conservative leaders and activists, and we had elected officials from state legislatures. We bring people together. And I remember, some of the conversations were not easy. But, truthfully, this is not an easy issue.
Despite the difficulty of some of these discussions, Phillips remembered a common theme that resonates today.
We heard people asking their leaders to stop the demonization, to stop the political posturing and actually work to get things done, to move people's lives forward, to give them certainty, and to also make our nation stronger and more prosperous.
Phillips said he is also noticing an increasing appetite to act on this issue. "I'm encouraged by what I'm hearing from Capitol Hill," he said, sharing that one senator told him there may be at least 85 votes in the Senate to move on a solution for Dreamers.
Garza emphasized the role LIBRE and Americans for Prosperity can play in facilitating such a solution.
If we invite both sides to come together … hopefully they can arrive at consensus. If we can be that bridge … that's where we can make a difference," Garza said. When we do our kind of work across the country, in communities, rallying … mobilizing … we can send a clear message to Congress that they have to get this done.
"The message we would urge you to deliver," Phillips said, following up, is that "It's time to get something done to actually move forward on an issue that's been delayed now for decades. Stop the political posturing and the demagoguing and get something done."
How grassroots voices make a difference in Washington
Lima highlighted the effect grassroots activists can have on Washington when they raise their voices. Legislators in Washington are often caught between two extremes, one side arguing no action should be taken on immigration and another that will accept nothing less than moving on every aspect of immigration reform at once.
We know that your voices, paired with our grassroots infrastructure, is when we can echo that voice to drown out what they're hearing from those extremes to actually give these elected officials support," he said. "Come alongside them so that they see that there are people who want them to take the right approach here, which is to get something done.
But will LIBRE and Americans for Prosperity stop once Congress creates a permanent solution for Dreamers?
No, Lima told activists. While both groups are focused on Dreamers as a first step, they still have their eyes on the whole picture.
"It's not that we're satisfied with just one piece. We're not. We want to fix the whole system because the system is failing everybody right now," Lima said.
"We think our approach of starting with something where we know we can get it done is the best way forward because that success is going to beget more success," he said. "And that's how we're going to build momentum to get to all of these pieces. We're in this for the long haul."
You can read more about the comprehensive immigration reforms discussed during this session and the concrete steps you can take to drive action on them here.