Announcing LIBRE's 2022 policy agenda to empower families and drive economic progress in the Hispanic community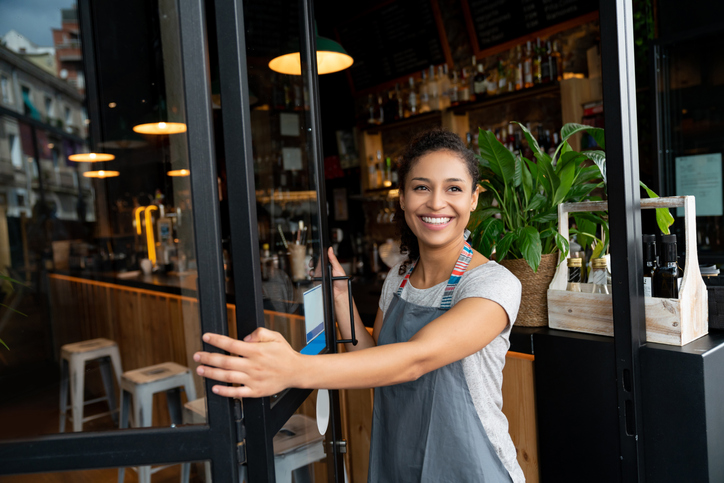 Hispanics across the nation continue to work hard and pursue their American Dream. However, our community has been disproportionately impacted by COVID-19.
As we enter our third pandemic year, our communities continue to struggle with the economic effects of COVID-19 and government rules that have eroded economic growth and stability.
To address these challenges, LIBRE's 2022 policy agenda provides federal lawmakers with options to remove barriers to opportunity by:
Protecting flexible work, empowering entrepreneurs, and unleashing American innovation by improving access to capital
Removing barriers that artificially drive-up costs
Providing a personal option for health care
Strengthening and modernizing the U.S. immigration system
Removing barriers to a true second chance.
Protecting flexible work, empowering entrepreneurs, and unleashing American innovation
Families of Latino and Hispanic origin are choosing entrepreneurship — even in the middle of a pandemic. In 2020, new business creation was highest among Hispanic Americans, 520 per 100,000 people compared to 380 for all Americans.
Starting a business takes courage. Growing it takes grit, but lawmakers can make it easier by unleashing innovation and access to capital and supporting work flexibility through:
R. 1523/S. 526, the Modern Worker Empowerment Act, which would allow people to continue to work as independent contractors, an option that works well for many families.
R. 3185/S. 1636, the Save Local Business Act, which would clarify rules for small franchise owners and allow these entrepreneurs to remain in control of their business. Without this legislation, power would be relegated back to corporate offices, resulting in more uncertainty for small business owners and their workers.
R. 5496, the Clarity for Digital Tokens Act, which would improve access to capital by providing a safe harbor for startup digital asset projects.
Removing barriers that artificially drive up costs
It's getting harder to afford a home. In fact, according to the National Association for Hispanic Real Estate Professionals, lack of affordable housing is "the number one barrier to advancing sustainable Hispanic homeownership."
Having safe, affordable housing impacts a person's ability to work and learn.
Congress can unleash housing investment by passing H.R. 3198/S. 1614, the Yes in My Backyard Act, which would improve the land use regulations that have prevented investment in communities across the country.
Provide a Personal Option for health care
Hispanics are worried about affording health care. Far too many families also are facing few options and complexity that leaves them feeling overwhelmed and disconnected from the providers they trust.
Health care works best when we unleash innovation and remove barriers between patients and medical professionals.
Congress should make the pandemic waivers permanent and repeal needless rules and mandates. That's the only sure way to simultaneously reduce costs, expand access, and improve quality.
Options include:
R. 725/S. 153, the Personalized Care Act, which would empower patients to become consumers by expanding access to Health Savings Accounts.
Strengthen and modernize the U.S. immigration system
According to the U.S. Census Bureau, international migration in 2020 and 2021 was less than a quarter of what it was just five years before.
Immigration brings new energy, new entrepreneurs, and families who believe in the American Dream enough to dare to pull up roots and start over.
Immigration is good, but the U.S. system is not. It is broken and threatens national security, economic prosperity, and family cohesion. Ninety percent of Americans want Congress to act on immigration reform. Options include:
R. 2839/S. 1358, the Bipartisan Border Solutions Act, which would increase personnel and facilities at our southern border.
R. 1603, the Farm Workforce Modernization Act, which would reform the H-2A guest worker program and create a program for agriculture workers to earn legal status.
The Dignity Act, which would enhance border security, protect undocumented immigrants who arrived as children, provide a path to a renewable legal status for undocumented immigrants who have not committed crimes, and expand visas for agricultural workers.
Remove barriers to a true second chance
Because of our heavy-handed approach, there are roughly as many Americans with criminal records as college degrees.
A just criminal justice system treats everyone equally, punishes crime proportionally, and affords due process.
While such a system would result in stronger families and greater prosperity, the current federal code is replete with antiquated and unjust regulations.
People should be held accountable for their actions, but those who pay their debt to society deserve a second chance. Congress must:
R. 2453/S. 998, the Driving for Opportunity Act, which would create incentives to stop debt-based driver's license suspensions.
Download LIBRE's 2022 federal policy agenda today.