Latino advocates: Republican outreach needs to be backed up by "˜real votes' on immigration reform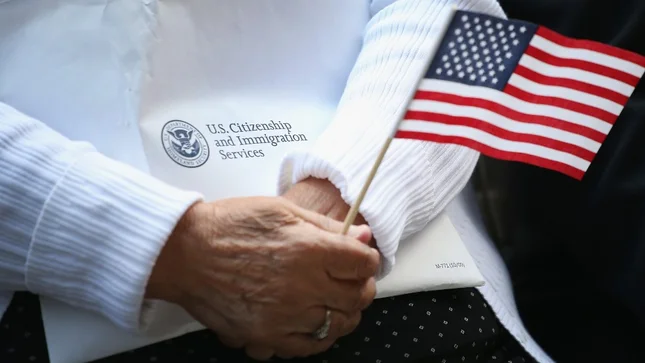 The Raw Story BY Arturo Garcia March 18, 2013
Monday's "autopsy report" exhorting Republicans to invest more heavily in communities of color was greeted with cautious optimism by Latino advocates from both sides of the political fence in interviews with The Raw Story on Monday.
"I think it's great to see the report, but we definitely need to see real policy going on and real outreach," said Cesar Vargas, a spokesperson for the DRM Action Coalition. "And most importantly, for the policy to really translate into real votes on immigration reform."
Meanwhile, Daniel Garza, director of the conservative Latino group the LIBRE Initiative, said the study, which was commissioned by Republican National Committee chair Reince Preibus following the 2012 elections, was a good first step that both of the country's major parties should be undertaking.
"I think that this is where the GOP has been smart — to stay true to principles," Garza said. "They just need more aspiration with respect to the electorate that they are reaching out to. It's going to be important, too, that they do proper segmentation within the Hispanic community, because we are not monolithic."
While encouraging Republicans to make inroads with Native Americans, African-Americans and Asian-American communities, the report did place emphasis on winning over Latino voters. President Barack Obama's reelection bid last year was buoyed in part by winning a reported 75 percent of that particular electorate.
At the same time, the report was also released as some Latino Republicans find themselves at odds in the party's renewed discussion with Democrats regarding immigration reform. While Sen. Marco Rubio (R-FL) has been promoted as part of a new spirit of GOP compromise due to his involvement in the "Gang of 8″ lawmakers brokering a deal, other Republicans like Sen. Ted Cruz (R-TX) and Rep. Pete Labrador (R-ID) have gone on record as opposing any accord that includes a path to full citizenship for undocumented immigrants.
Vargas suggested that such opposition could prove to be politically costly for Cruz and Labrador.
"We are seeing that the Ted Cruzes and the Labradors are not gonna be there for a permanent fix," he said. "What I think people are going to be telling them is that they are doing this at their own risk, because they are seeing a significant shift."
Garza, who addressed the topic at the Conservative Political Action Conference (CPAC) on March 14, stressed that neither party should get too entrenched in its respective positions.
"We have a desired policy outcome when it comes to immigration, which is a path to citizenship, because I feel that's going to strengthen our economy, bringing families together and give us more of a legal atmosphere" he said. "We also want to be pragmatic about our expectations here. If people stake out extreme positions, you're going to come out with nothing."
Update, 3:16 p.m. EST: In a statement sent to The Raw Story, another immigration advocacy group, Presente.org, said it was skeptical of the GOP report.
"The 'autopsy' report by the Republican National Committee tells us that the GOP recognizes that its future will depend, in no small part on how it sees and treats Latinos," said the group's executive director, Arturo Carmona. "Spending millions of dollars on outreach and mouthing 'support' for comprehensive immigration reform sound good, but what matters most is what they say with all that money and whether the GOP moves away from punitive policies like 'border enforcement' that are labeled 'reform.' That's what matters most."
[Image via Agence France-Presse]
http://www.rawstory.com/rs/2013/03/18/latino-advocates-republican-outreach-needs-to-be-backed-up-by-real-votes-on-immigration-reform/