Largest Center-Right Latino Group Announces Capitol Hill Fly-In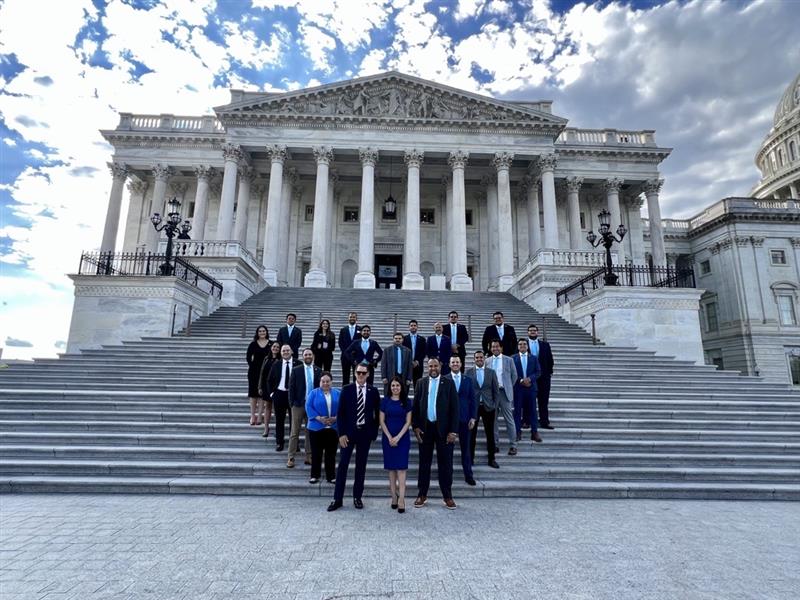 The LIBRE Initiative Schedules Over 200 Congressional Meetings in Support of Freedom-Centered Policies

ARLINGTON, VA — The LIBRE Initiative, an organization committed to empowering the Latino community, announced plans to stage a Capitol Hill fly-in this week between LIBRE field staffers – from all over the country – and Members of Congress and their staff.
In addition to in-person Capitol Hill meetings, the fly-in will include receptions and briefings with the aim of better connecting LIBRE field staff with key policymakers in Washington, D.C.
Sandra Benitez, executive director for The LIBRE Initiative, issued the following statement:
"On the eve of a consequential presidential and congressional election year, LIBRE's fly-in is yet another proof point that the Latino community is engaged and closely following meaningful policy conversations taking place on Capitol Hill….
And as the largest center-right Latino advocacy group in the country, LIBRE is committed to communicating to Washington lawmakers and their staff that the best way to ensure that the Latino community can thrive is by supporting freedom-oriented policies."
Benitez continued:
"Instead of growing the size of government and enacting policies where the government picks winners and losers, we need our elected officials to enact common-sense policies that will make it easier for Latinos to grow their businesses, personalize their health care so that they can pursue their version of The American Dream."
When meeting with lawmakers and their staff, LIBRE staff will pass along hard copies of LIBRE's 2023 Legislative Agenda.
The Entire Agenda: https://thelibreinitiative.com/portfolio/libres-2023-federal-policy-agenda/

Among the highlights include:
Economic Opportunity:
H.R. 2799 Expanding Access to Capital Act contains several provisions that improve capital formation by reducing burdensome regulations and expanding the pool of potential investors. This bill will significantly benefit small business owners and allow more individuals to invest their money regardless of wealth or status.
H.R. 3937 Small Business Jobs Act encourages investment in rural America, cuts red tape that holds back independent workers, and supports small businesses by increasing
their access to capital to overcome challenges with high prices and supply chain issues.
Health Care:
H.R. 1843/ S. 1001 Telehealth Expansion Act of 2023 allows for the use of health savings accounts to access telehealth services without having to first meet a deductible.
H.R. 4942/ S.665 Conrad State 30 and Physician Access Reauthorization Act allows American-educated, foreign-born physicians with a J-1 visa to stay in the U.S. and practice if they commit to relocating to rural and underserved communities. This bill renews the program to continue for three more years.
H.R. 4189/ S. 2016 CONNECT Act
This bill permanently extends the health care flexibility that was made available during the pandemic, including, allowing rural health clinics and federally qualified health centers
to offer telehealth, removing in-person requirements, and removing geographic restrictions.
Immigration:
H.R.3442/ S. 1667 – America's CHILDREN Act focuses on the over 250,000 young people who legally grew up in the U.S. and arrived as dependents of individuals with employment visas. They are being raised and educated in the U.S., but are forced to self-deport at 21 years old. This bill fixes this problem by allowing these children to apply for permanent residency if they arrived before the age of 12, have lived in the country for more than 10 years, and have graduated with a college degree. This bill helps retain high-talent, American-educated and American-raised individuals.
H.R.4708 – HIRE Act The U.S. immigration system is far too complex due to burdensome and unnecessary regulations that keep U.S. small businesses from filling crucial seasonal labor gaps. The HIRE Act would streamline the process for temporary H-2A and H-2B visas by expanding
the labor certification period to three years, waiving the in-person interview requirement for returning workers, and improving transparency for American workers who wish to fill these jobs.