Kaiser Poll: Today's Insured Not Very Impressed with Obamacare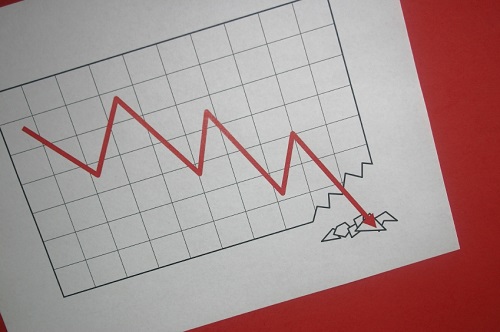 Kaiser Poll: Today's Insured Not Very Impressed with Obamacare
Just a few months ago, enrollment closed under the first year of the Affordable Care Act – Obamacare – and the president took credit for what he considers a great success. After months of complaints about canceled policies, higher premiums, and narrower networks, the president said that these 8 million enrollees showed that the law "is working:"
"…as more data comes in, we now know that the number of Americans who've signed up for private insurance in the marketplaces has grown to 8 million people — 8 million people… All told, independent experts now estimate that millions of Americans who were uninsured have gained coverage this year — with millions more to come next year and the year after. "
It was always clear however, that the total number of enrollees was a poor way to test the success of the law. For one thing, there is a legal mandate – with a tax penalty – for those who do not enroll. According to the Congressional Budget Office, by 2018, 13 million people will ultimately buy policies because of the mandate and penalty. Based on a new poll by Kaiser, these millions are likely to be unhappy with the law.
Beyond that, policymakers also need better information on how consumers view these new policies, and the law generally. How many were insured before? Do they prefer their new policies? Are they confident that they have quality insurance? Do they support the law?
Thanks to a new survey from the Kaiser Family Foundation, we have some answers.
NEARLY HALF ALREADY HAD INSURANCE
According to Kaiser's findings, nearly 50 percent of those who purchased Obamacare compliant plans were previously insured (page 6). That's an awful lot of churn – a lot of people simply switching insurance – for a law that will cost nearly $2 trillion. And these plan switchers are not happy. About half had their plans canceled (page 13). A similar percentage were unhappy with their new premium, unhappy with their new deductible, and rated the value of the new plan as fair or poor.
This chart represents millions of unhappy customers – unhappy at being canceled, and being forced to pay higher premiums and deductibles.
MORE THAN ONE-THIRD OF INSURED FEEL VULNERABLE TO HIGH BILLS
What sort of value are they getting for their money? More than a third of them – 36 percent – feel vulnerable to high medical bills (page 15). Notably, those who have been allowed to keep their pre-ACA plans are more confident. Just 29 percent of them feel vulnerable to higher medical bills:
Considering the promises made – the guarantees that new standards would guarantee people higher quality coverage – it should be troubling that so many remain worried. Again – this is the result of a law that will cost the taxpayers nearly $2 trillion.
INSURANCE MAY NOT COVER ROUTINE EXPENSES
At the very least, the new plans should guarantee that people can pay for their usual medical costs, right? While people with major illnesses might cause worry, routine expenses should no longer be an issue, right? Not for 34 percent of those with new, Obamacare-compliant plans (page 16):
LESS THAN HALF SAY LAW HELPED THEM FIND AFFORDABLE INSURANCE
Obviously, the primary selling point of the Affordable Care Act is that it would help people find affordable insurance. Did it succeed? Kaiser found that among all people who bought the new, Obamacare plans, 53 percent said it made no difference – or actually made it harder (page 23). Among the previously uninsured, 46 percent said it was harder – or made no difference.
BARELY HALF OF NEWLY INSURED APPROVE OF LAW
By now, it should be clear that many of the people who are "benefiting" from Obamacare are unhappy with the result. How do they view law overall? Of those who bought plans on the Obamacare exchange, 34 percent are either "somewhat" or "very" unfavorable toward the law (page 22). Among those who bought new,more expensive Obamacare-compliant policies outside of the exchange– 49 percent view it unfavorably. What about those who were uninsured before the law? Just 53 percent of them view it favorably – a stunningly poor result in the demographic the law was specifically designed for.
MORE THAN 60 PERCENT SAY THEY HAVE NOT BENEFITED FROM LAW
So are consumers being helped or hurt by the law? Kaiser's survey found that more than 6 in 10 of those surveyed say they have not benefited from the law.
According to the president, the law is working, and millions are benefiting. But we see that many of the "winners" believe they are paying too much, and they're worried that they can not cover their bills. They have seen their plans canceled and their costs rise. They see that the law is not what they were promised – and they are worrying about what comes next.
Is this a successful result for a $2 trillion program? Is this "working"?