Infrastructure Reforms Will Benefit Latino Workers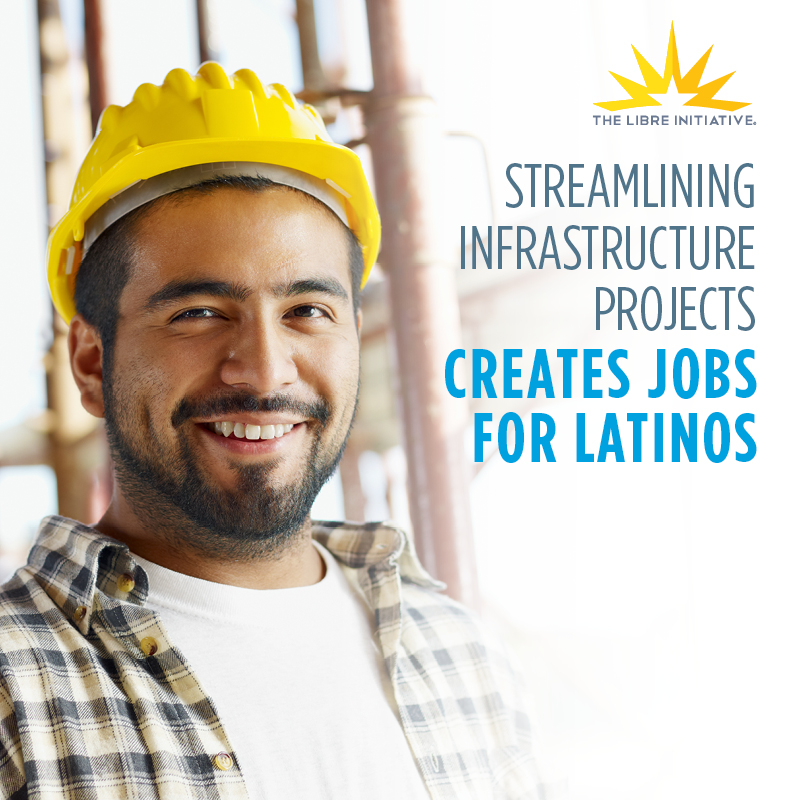 The White House last month announced an executive order to streamline approval processes for infrastructure projects, a move that will be a boon for Latino workers in the construction industry. Until now, new infrastructure projects had to go through multiple, often duplicative, channels in order to receive permission to go forward. Under the new rules, federal agencies will be required to coordinate on the permitting process from the outset, serving as more of a one-stop-shop to reduce the confusion and unnecessary red tape that often hold back new infrastructure projects. For the nearly 3 million Latinos who work in the construction industry, these reforms will unlock opportunities that might not have been available otherwise.
The problems with our permitting processes for infrastructure projects have held our economy back for quite some time, and calls for reform have been heard on both sides of the aisle.
"The status quo is not great. It's ridiculous. If the permitting bureaucracy were a supervillain, it would be the Blob," writes former Obama Administration regulatory czar Cass Sunstein. "It can take several years, and millions of dollars, to obtain environmental clearance for construction permits, even if the goal is to develop green infrastructure and to improve the environment."
In many cases, developers have to submit environmental impact statements that can sometimes reach hundreds of pages. These drain organizational resources, can take years to sufficiently prepare, and often put a stop to construction projects before they even begin. For Latino workers in the construction industry who rely on the availability of new projects in order to provide for their families, these hurdles are often a needless restriction of opportunity.
The White House's recent action on reforming permitting processes in construction is a positive step in the right direction, and the administration should work with Congress to put this transformative policy change into statute. Working together, the President and Congress have the opportunity to improve certainty for investors and stakeholders in the industry, who have thus far had to hedge their job-creating investments against the risk that overzealous regulators might step in and derail the process. Faced with the very real possibility that the EPA or some other agency could shut down a new project after the shovels are already in the ground, it's hard to blame developers for being hesitant.
Congress has a lot on its plate after it returns from August recess. Lawmakers will face a number of deadlines and important legislative priorities including engaging in comprehensive tax reform. Thankfully, there is willingness in Congress to take up forthcoming legislation on infrastructure as well.
This represents an opportunity for conservatives. We won't improve our infrastructure (and by extension, job creation in the construction industry) by throwing money at the problem, as efforts by previous administration attempted.
Conservative policy solutions will go a long way toward safeguarding the financial future of Latino taxpayers – and all Americans – while promoting job creation and responsibly upgrading the nation's infrastructure. At the same time, Congress should focus on eliminating red tape in order to make sure that these dollars go further, and create jobs for Latino workers faster.