'In the Heights' — a relatable movie for Latinos with sueñitos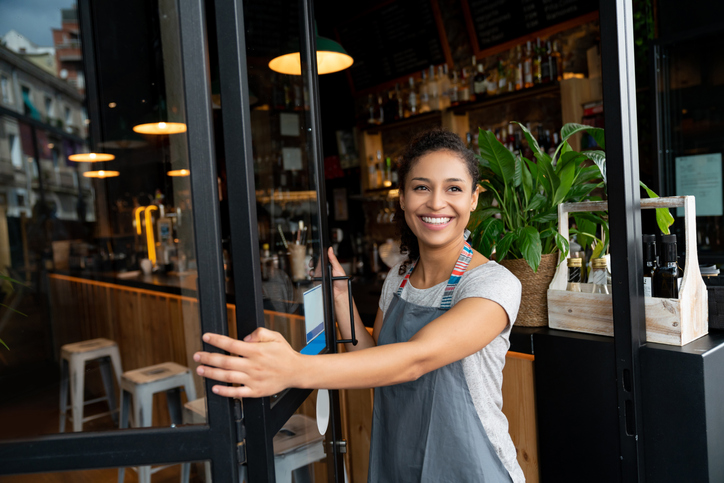 For more than a decade, The LIBRE Initiative has been helping break down barriers to opportunity so more Latinos can gain prosperity and achieve their American dream.
The American dream usually starts out small — como un sueñito (like a small dream) — but eventually grows to include the desire of owning a home, seeing your children graduate from college, or owning a business.
Latinos, like all Americans, have to overcome barriers to fulfill their sueñitos.
In the new musical, In The Heights, viewers have an opportunity to discover the multicultural New York City neighborhood Washington Heights, to learn how a group of Latinos, including everyday workers, small business owners, entrepreneurs, students, and artists are pursuing their unique sueñitos.
In The Heights follows Usnavi, a Dominican immigrant, who runs a bodega with his younger cousin Sonny.
The bodega is the cornerstone of the barrio. Each day, eager individuals stop by to start their day with some café, courtesy of Usnavi.
Usnavi shares memories of the Dominican Republic from when he was young. He runs the bodega with his sueñito in mind of one day returning and reopening his late father's bar.
Throughout the movie Usnavi and his community work each day to get closer to achieving their sueñitos.
Besides Usnavi, the musical also tells the story of Kevin Rosario, an employee at a cab company and Vanessa, an aspiring artist.
Their stories are representative of the fast-growing number of Latino business owners that grew 34 percent , compared to 1 percent for all business owners in The United States.
Additionally, Latino-owned businesses employ more than 3 million people.
Besides starting businesses at a record pace, the Hispanic community also understands the value of a good education.
This helps explain why the number of Hispanics enrolled in college rose from 3.17 million in 2016 to 3.27 million in 2017, nearly doubling the 1.4 million Latinos who attended college in 2000, despite overall enrollment declining for years.
Nina from the barrio pursued her sueñito at Stanford University. She was one of the few who "made it out," but was disheartened by her inability to find community.
Having a sense of community is what unites us and gives us a sense of belonging. It can make us feel as though we are part of something larger than ourselves.
Dreamers, like Sonny, are an integral part of our communities, with likeminded sueñitos.
Unfortunately, Dreamers still lack certainty for their future in the United States, barring them from opportunities to discover and develop their potential and plan for their futures.
Dreamers deserve a permanent solution, so they can achieve their sueñitos, and better contribute to society and the institutions they serve.
Tell Congress it's time to give certainty to Dreamers and the communities they benefit.
Stories like Usnavi's, Kevin's, Vanessa's, Nina's, and Sonny's are why we, at The LIBRE Initiative, do what we do.
The Latino community is a driving cultural and economic force, eager to build a fruitful life and committed to contributing to the betterment of the United States.
We are working each day to break down barriers to opportunity, so Latinos, and all Americans, can live out their sueñitos.