Immigration Reform Inaction: The Cost of Doing Nothing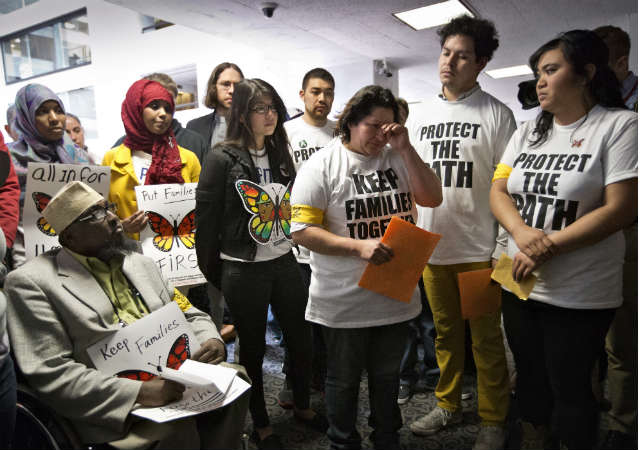 Having cleared the Senate, immigration reform now faces a second hurdle in the House.
It's an all-too-familiar scene, where previous efforts have failed to find the perfect mix of timing, ideas and political will, regardless of party. Yet, amidst the backdoor meetings, cost estimates and sound bites, we find that current immigration reform efforts continue to move forward — and for good reason.
Despite claims of the Senate bill's imperfection and the criticisms of the House's piece-meal approach, Congress is realizing that the heavy cost of doing nothing is the country's least desired outcome.
Here are five reasons why:
1. Failure to pass immigration reform will disappoint a majority of Americans.
According to a recent Gallup poll, 71 percent of Americans feel it is personally important for Congress to pass new laws on immigration. What's more, the same poll revealed that support for a path to citizenship garnered even larger support amongst conservatives, at 83 percent. Failure to act would not just leave liberals and unauthorized immigrants wanting, but would disappoint more than 7 out of every 10 Americans and 8 out of 10 conservatives.
2. Inaction on reform closes the door on vital deficit reduction.
While many may debate the extent to which immigration impacts our economy, few deny that the impact is positive. Based on the Senate measure, failure to reform immigration would not only ignore the $135 billion in savings over the next decade, but an additional $700 billion in deficit reduction over the next 20 years as well.
3. Without immigration reform, America loses new jobs and innovation.
Currently, the majority of students in many U.S. graduate STEM field programs are from foreign countries. Despite their desire to put their knowledge to work in America, our antiquated system of employment visas artificially caps the number of foreign graduates permitted to stay — forcing many to return to their home countries and begin their businesses on foreign soil.
Earlier this year, U.S. Citizenship and Immigration Services (CIS) reported that it had reached its annual cap of 65,000 H-1B visas for high-skilled workers within days of opening the application process — rejecting new applications just four days later. It is estimated that for every 100 H-1B workers, an additional 183 jobs are created for U.S. natives. Failure to reform our employment visa programs will leave our employers without the labor force they need and promotes the creation of new jobs and innovation abroad.
4. De facto amnesty would remain the status quo.
Without reform, illegal immigration will continue to rise, pushing more and more people into the shadows. In comparison, the Congressional Budget Office projects the Senate reform measure would reduce illegal immigration by up to one-half over the next decade and increase the U.S. labor force.
Failure to reform leaves current projections intact, currently estimated at 14 million unauthorized immigrants by 2018. Today's de facto amnesty keeps an entire population from contributing fully to society and creates a larger problem for the country down the line.
5. After three strikes, would opportunities for reform come again?
Failure this time around would signal the proverbial third strike. With failed efforts in 2006 and 2007, a third strike would not only end today's debate, but jeopardize future efforts as well.
For now, the debate continues. Despite details on timing, House leaders have reiterated their belief in the importance of reform and their commitment to move it forward. The chamber has steadily marked-up five separate immigration bills with talks of others, including a piece focused on young unauthorized immigrants and eventually an answer to legalization.
The debate is not easy — and it is definitely not pretty — but this is how our democracy works. And work it must.
Jorge A. Lima is policy director for The LIBRE Initiative, a non-partisan and non-profit organization that advances policies that help the Hispanic community prosper economically in the United States.