Immediate Interview Opportunity: #MsLIBRE Panel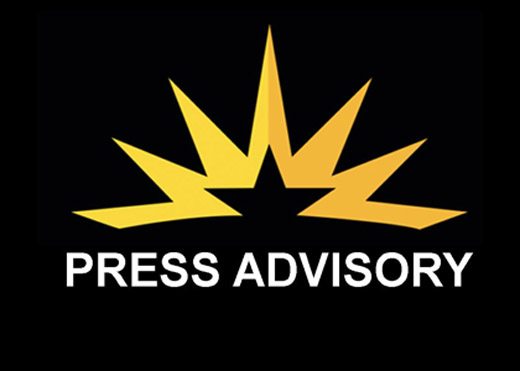 For Immediate Release
October 7th, 2013
Media Contact: Steven Cruz 202-578-6178 or Judy Pino 202-578-6424
IMMEDIATE INTERVIEW OPPORTUNITY WITH:
Lucé Vela de Fortuño; Rachel Campos-Duffy and Dr. Grazie Pozo Christie
(Orlando, FL) – The LIBRE Initiative (LIBRE), a non-partisan, non-profit, national grassroots organization that promotes economic freedom within the U.S. Hispanic community, is co-hosting an expert panel: "#MsLIBRE: Insider Tips for the Next Generation of Successful Latinas," on October 14th at the University of Central Florida to discuss issues currently affecting Latinas. LIBRE's #MsLIBRE campaign works to empower women to be economically independent and promotes the principles that lead to prosperity.

Panelists:
Lucé Vela de Fortuño, Attorney at Law and Former First Lady of Puerto Rico
Rachel Campos-Duffy, Author, Political Pundit and Television Personality
Dr. Gracie Pozo Christie MD, Spokesperson for the Archdioceses and CNN Contributor
Moderated by: Judy Pino, LIBRE Initiative's Communications Director
Panelists are available for interviews immediately to discuss LIBRE's Women's Initiative and the #MsLIBRE campaign.
**The event is free and open to the public. Pizza and refreshments will be served.**
WHO: The LIBRE Initiative and the Beta Theta Chapter of Lambda Theta Alpha Latin Sorority, Inc.
WHAT: LIBRE and Beta Theta Chapter of Lambda Theta Alpha Latin Sorority, Inc. co-host panel on October 14th at the University of Central Florida to discuss issues affecting Latinas and how to empower the next generation of #MsLIBREs
WHEN: Monday, October 14th
6:00 pm – 8:00 pm
WHERE: University of Central Florida Student Union
The Pegasus Ballroom
4000 Central Florida Blvd.
Orlando, FL 32816