How the PRO Act would limit opportunity for Hispanic workers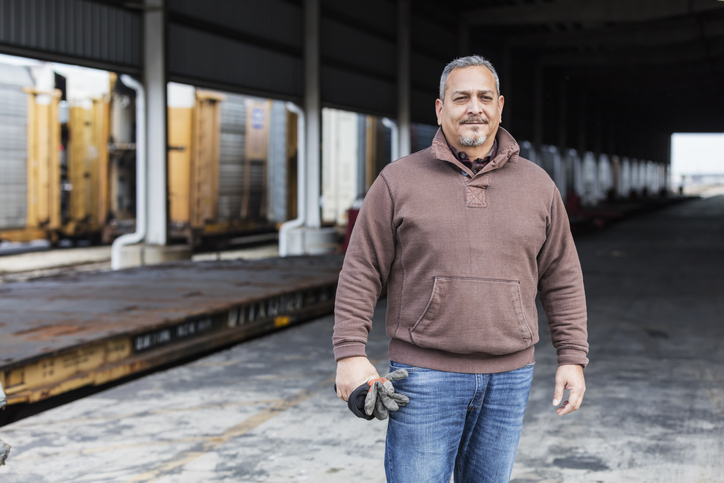 Maggie Escalante knows what it means to hustle. As a homeschool mom of three boys and a graphic design educator, she loves having the ability to earn an income to support her family while taking care of her kids.
How is she able to do this?
"I am an independent contractor, and I have been for the past seven years," she says. "There's no other job like mine, because I created it."
Independent contracting has proven a useful vehicle for channeling the energy and initiative of Hispanic entrepreneurs. The freedom and flexibility it offers empowers us to thrive.
And when the Hispanic community thrives, everyone does.
But instead of removing barriers to independent work so more people can unleash their potential through it, Congress is considering legislation that would confine contractors and limit their opportunities.
On Tuesday, March 9, the House passed the "Protecting the Right to Organize Act."
This bill, known as the PRO Act, features several provisions that would redefine labor and employment law in the United States, with grave consequences for Hispanic workers.
Why is The LIBRE Initiative concerned about the PRO Act?
LIBRE is concerned about the PRO Act because it would:
Invalidate

r

ight-to-

w

ork laws in

27 states

. Even those laws established in state constitutions aren't exempt.

R

estrict

the ability of millions of people to work as independent contractors

,

affecting the jobs of tens of millions.

I

nfringe

on the privacy of workers

by forcing employers to hand over employees' personal information to unions

, including home addresses and personal phone numbers.
Repeal

the ban on secondary boycotts

. Unions would

have free

rein

reign

to picket consumers of businesses they're attempting to organize.

Eliminate

franchising

contractor-subcontractor arrangements

as we know them

, creating barriers to entrepreneurship that enable people to get ahead.

Bias

organizing efforts in favor of

unions

at the expense of employer/employee rights.

Force

labor negotiations to be settled through binding arbitrations

that don't have the interests of individual employees at heart.

Do away with

client-attorney privilege

, inhibiting employers' ability to communicate with their employees and inform them of workplace matters.
Get more details about these concerns in "Don't Let Congress Define Your Career," LIBRE's PRO Act booklet for Hispanic workers.
In a recent meeting with independent contractors and business owners, LIBRE's Government Affairs Legislative Liaison Josselin Castillo said this of the PRO Act:
This legislation stands in stark contrast to the ideals of liberty that have been embodied in the founding of this country and the reason that many of us came here which is to seek freedom and our ability to create our own livelihoods.
How the PRO Act would harm Hispanic workers
The contribution of the Hispanics to overall economic well–being can't be underestimated:
One

CNBC article

called Hispanics "a powerful force turbocharging small-business growth and driving

$700 billion

into the U.S. economy

" (

a

ccording to another

article

,

that

was, at one point, the equivalent of 12 Bill Gateses).

That same

CNBC

article estimates there are

4.4 million

Hispanic owned businesses

in the U.S.

That's millions of businesses providing jobs and opportunities to countless people. These same businesses utilize independent contractors or are run by contractors themselves.
Hispanic workers are also building greater opportunity for all Americans, in many cases brick-by-brick:
As of 2019,

30.4 percent

of Hispanics were construction workers.

Not

all

these laborers are independent contractors, but the companies they work for are

usually

classified as such.
A good portion of construction workers are also contingent workers, hired by contract for a limited

time

.

According to the

Bureau of Labor Statistics

,

contingent workers

are more likely to be Hispanic or Latino than white.
Put these pieces together with the PRO Act's intent to overhaul employer-employee relations and you can see the harm this would have on Hispanic workers: traditionally free, flexible work arrangements will be eliminated, and with them the ability to set your own schedule, decide whom you and will not work for, and earn a living while still caring for your family.
These are all reasons why people choose independent work arrangements. And no segment of the working population would be hit harder by the PRO Act than independent contractors.
How would the PRO Act affect independent contractors?
Roughly 15 million Americans earn their primary income as independent contractors. If you count those who earn some of their income from independent work, that number rises to 59 million.
The primary way the PRO Act would affect independent contractors is by reclassifying them as employees under the National Labor Relations Act through the "ABC Test."
You must meet the test's three criteria to keep your independent status:
A: Absence of control. The worker is not under the control and direction of the hiring entity. Currently, this is what the IRS "common law" test evaluates, although the full ABC test would be more restrictive.
B: Business of the worker. The contractor performs work that is outside the usual course of the hiring entity's business.
C: Customarily engaged. The contractor is usually engaged in an independently established occupation or trade that is of the same nature as the work being performed.
Pro Act proponents assume businesses will hire independent contractors as employees once those workers are reclassified. Based on California's experience with Assembly Bill 5, a law with a similar ABC test, you can see that's not the case:
The

San Francisco Chronicle

reported

that workers in more than 135 occupations said the law harmed rather than helped them.

In anticipation of AB 5's passage, Vox Media let go of

200 freelance journalists

.

Vox later only posted 20 part- and full-time jobs to replace these contractors.
The truth is, the ABC test was designed to reclassify not just independent contractors, but independent workers of all kinds across a variety of industries.
What industries will be affected by the PRO Act?
If the fallout from AB 5 is any indication, workers in hundreds of industries would find their livelihoods threatened by the PRO Act.
As of March 2021, Facebook group Freelancers Against AB 5 had 19,000 members working in over 600 professions. A third of those professions are represented in the impact stories the group collects, including:
Health care professionals like nurse

practitioners

, home health care workers, and medical interpreters.

Those in the entertainment industry, from singers to set designers, sound engineers, and more.

Jobs in the arts, including those who operate

dance studios

, museums, and community theaters.
Not even Santa Claus is exempt.
If the ABC test were taken nationwide via the PRO Act, nearly everyone, from real estate agents to construction workers to fitness instructors and more would be affected.
A ripple effect would be felt throughout communities, too, as they lose access to the products and services these contractors, business owners, and franchises provide them.
As LIBRE-Virginia Coalitions Director Michael Monrroy wrote earlier this year in the Fredericksburg Star when state lawmakers failed to protect independent contractors:
What's bad for California would be bad for Virginia, and worse for the country.
With all these problems, what is LIBRE doing to fight the PRO Act?
As early as last year, LIBRE began calling on policymakers to protect independent contracting.
We've also been partnering with independent workers such as Edary Lavilla to amplify their stories of how they've built successful, thriving careers – and how legislation like the PRO Act could harm their efforts.
Watch Edary's story in the video below
We're continuing to build a broad coalition to celebrate, empower, and defend the businesses and independent contractors who create so much value for our communities. And we could use your help!
How can I get involved with pushing back against the PRO Act?
Getting involved with this campaign is easy – it only takes two steps, as outlined in our social media toolkit:
Contact your senators and tell them to reject the PRO Act:

EMAIL MY LAWMAKERS

Post to social media to spread the word about why the PRO Act would be harmful to Hispanic workers
The toolkit also features key messages and graphics you can use when sharing with your friends and family.
Access LIBRE's #VoteNoPro toolkit
Latinos should reject the PRO Act and demand continued flexibility and choice in the workplace.
Are you ready to stand with us on the side of freedom and opportunity?