Hispanics Will See Skyrocketing Obamacare Premiums for 2018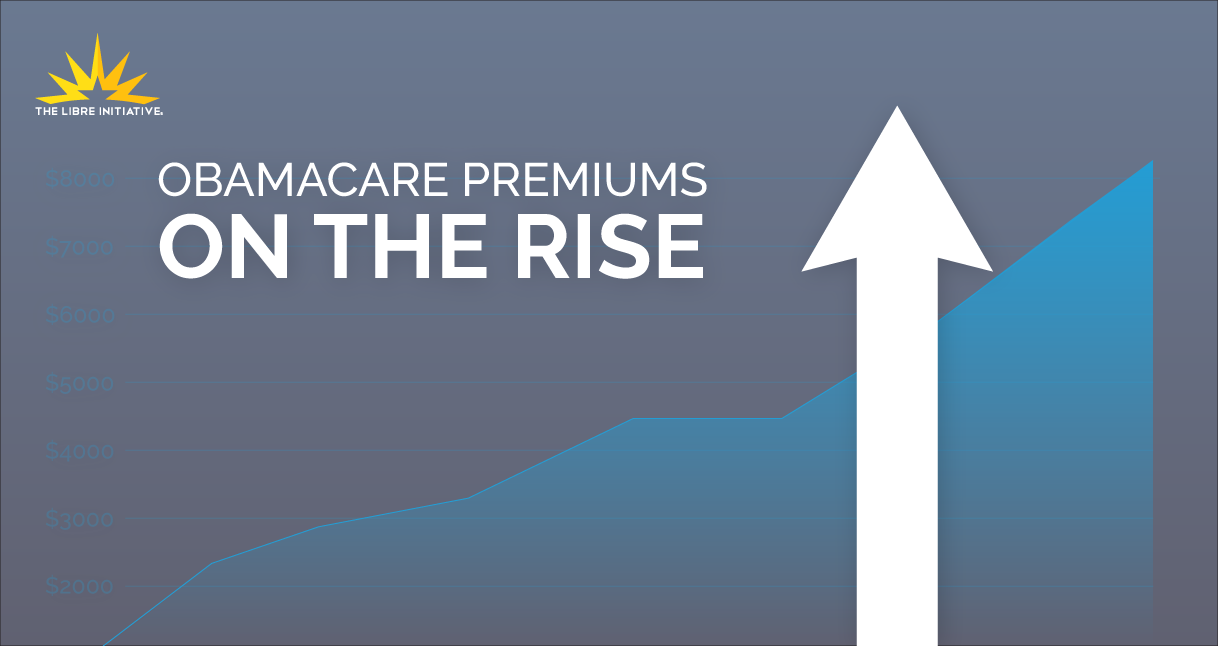 A new report shows that the Affordable Care Act – also known as Obamacare – is causing 2018 individual health insurance premiums to explode. States with the highest Hispanic populations will be among those with the most significant increases.
Here is a look at some of the highest premium spikes:
This is another painful reminder of how Obamacare has failed Hispanics and why the law needs to be repealed, and replaced with genuine reforms that deliver on the original promises that were made for the law. People deserve competitive prices, greater choice, and medical care that responds to the needs of their families.
These high costs will hit Latino communities hard. Premium increases take hard-earned money people could have otherwise spent on their families and businesses. Not only will Americans be forced to purchase this high-cost insurance, but many will find that even these expensive plans come with high deductibles – meaning that people will need to pay out of their own pockets for much of their medical care, only being reimbursed for a small portion of their overall costs. And if people feel they can't afford these plans, they face the prospect of steep fines added onto their tax bills.
In an op-ed from earlier this year, Daniel Garza outlined the underlying problem:
The law [Obamacare] depended on many Latinos enrolling in government health care. What the Obama administration didn't realize, though, was they first had to provide health insurance worth paying for. As a result, millions fewer Latinos have enrolled in Obamacare than originally projected.
Who could blame them? After all, nobody wants to deal with a mountain of new red tape, substantially higher monthly premiums, or new obligations to the IRS. Latinos—like all Americans—know that these are all signs of a bad deal.
Eight months later, that's still right: the law is a bad deal, and consumer costs are continuing to increase substantially.
If lawmakers want to help Latinos get access to the best possible health care, they need to step away from the Obamacare model as soon as possible.
How high have premiums in your state risen? Find out here.