Hispanic Students Set to Benefit from Momentum Behind School Choice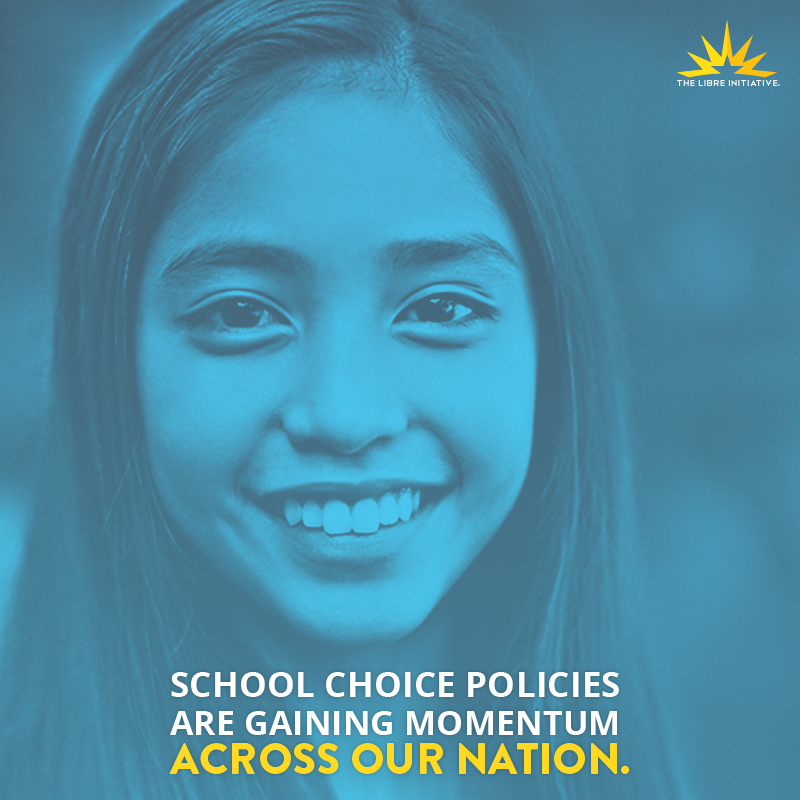 Recently, the White House released a preliminary budget proposal that would increase funding for school choice programs in the U.S. Department of Education. While the budget contains several cuts to other programs within this department, the proposal would also boost funding for charter schools by $168 million, and create a new private-school choice program with $250 million in funding.
Under the plan, Title I funding, which provides financial assistance to local educational agencies and schools with high percentages of children from low-income families, would also be increased by $1 billion and be used to encourage school districts to implement a system where federal, state, and local funding can follow the student to the public school of their parents' choice. This type of reform would prove particularly beneficial for Hispanic students, as too many Latino students find themselves locked in schools that are unable to meet their educational needs. In fact, attaching Title I funding directly to the student would allow low-income Latino families to effectively "shop around" for the school that best fits the educational needs of their child, a privilege now reserved only for wealthier households.
The renewed focus on school choice is a welcome development, and even more encouraging is the fact that school choice policies are gaining momentum in many states' legislatures across our nation. Just this week, Nevada's legislators introduced a bill to finally implement the country's first universal school choice program. This program, known as an Education Savings Account program (ESA), would allow all students in the state to receive a portion of the funds that the state would have spent per student in a public school and use them to attend the school of their choice. And unsurprisingly, new data now show that lower-income families are rushing to apply for the program, effectively dismantling the narrative that such a program would only benefit wealthier families.
While it remains to be seen how Congress will ultimately respond to the White House budget, Hispanics are set to benefit as more states embrace school choice policies. At the same time, the federal government should tread carefully to make sure this momentum continues to be spearheaded at the local level, because local communities are often better positioned to understand how to meaningfully expand educational choice.