Hispanic Heritage Month: Why we come…and why we succeed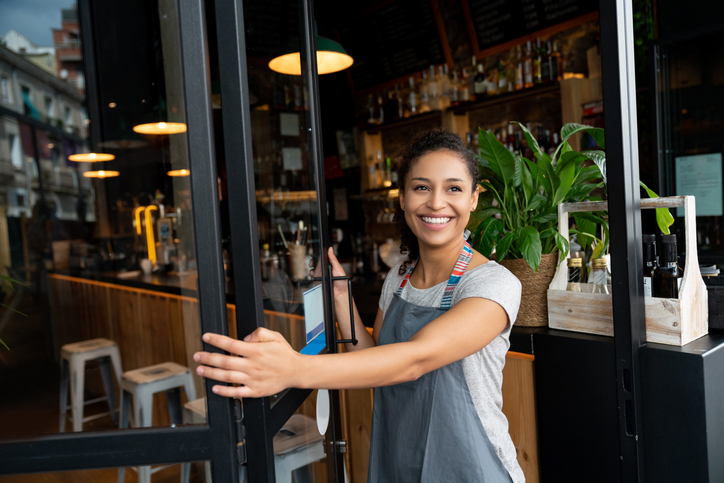 Ever wonder why Hispanic Heritage Month is celebrated over two separate months — from September 15 to October 15?
It's a nod to the bipartisan roots of the event, which recognizes Hispanic Americans' achievements and their contributions to their adopted country.
The celebration began in 1968 when President Lyndon Johnson signed legislation declaring the seven days following September 15 as Hispanic Heritage Week.
In August 1988, President Ronald Reagan extended the celebration to a full 30 days but preserved the September 15 celebration start.
This year we are excited to celebrate the contributions of our own LIBRE Initiative community.
Some of our teammates' families have called the United States homes for generations. Others are relative newcomers. Either way, their passion for the United States and its values runs deep. It's a passion that led Presidents Johnson and Reagan to choose to celebrate Hispanic heritage.
The choice to become an American
Every immigrant has a deeply personal reason for leaving their home and journeying to the United States.
For Ana Moreno, the choice was between freedom and violence at the hands of a repressive government.
Moreno came to the United States from Venezuela in 2016. She had received her law degree in her home country and was working for a city mayor who opposed the country's march toward socialism.
Moreno participated in protests against the Socialist regime and was beaten. Her husband and son were threatened at gunpoint — and then people visited her workplace to threaten her.
So the family fled to the United States.
"We are in the process of applying for asylum in this marvelous country so that we can move forward," said Moreno. "I simply feel blessed."
For others, the choice to become an American came after experiencing our culture for the first time.
Joshua Raimundo is a deputy director of grassroots operations in Virginia. His father is Dominican and Cuban and came to the United States to study in the 1980s. His dad fell hard for the country when he attended a baseball game and witnessed fans stand for the national anthem.
"He had never seen anything like it." Raimundo said. "He committed himself to finding out about American history, American politics, and what is the American dream."
And what compelled Texas Grassroots Engagement Direction Karla Yvette Sierra's grandparents to leave their home in Mexico?
They were "in search for the American dream," Sierra said.
"I am proud and grateful for the sacrifices my grandparents endured to come to this prosperous country."
Success through work, resilience and community
These families have succeeded in their new homes by embracing the principles of hard work and community.
Rose Martinez serves as Colorado grassroots coordinator. Her family has called the Rocky Mountains home for five generations.
"My ancestors were strong people, homesteading land, driving cattle, pioneering their own way by opening distilleries and businesses, and assimilating to a new culture when their land became a U.S. territory." For Rose, her Hispanic heritage symbolizes resilience and the desire to contribute "to a brighter future."
Moreno, the lawyer who fled Venezuela, said she is grateful for the opportunity to work:
"Every day you have to give thanks because you are healthy enough to get up at four in the morning to work and keep moving forward."
Another value that contributes to Hispanic Americans' success is a sense of community, said LIBRE Executive Director David Velazquez.
"The way that we honor [our heritage] is to find ways to help other people," said Velazquez.
"I'm just proud of the people that I see out there every day doing the work and helping people to be successful … There is this thought of, 'I can succeed, and I can help others succeed.'"
Read how the Hispanic community in the U.S. is growing in size and impact.