Health Care: A Personal Option Plan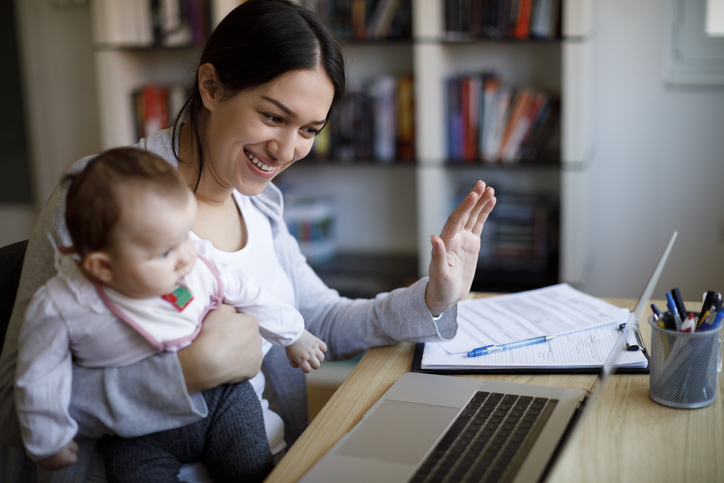 Leer en español aquí.
The Hispanic community — like all Americans — is worried about not being able to afford health care. Far too many Latino families are confronting the challenges of high health care costs, few options and feeling overwhelmed by an incredibly complex health care system.
It shouldn't have to be this way.
By reimagining health care, we can begin to move towards a system where everyone has access to the high-quality health care they need, when they need it and at a price they can afford.
We can start by removing barriers that are stifling innovation and making it difficult for doctors, scientists and even patients to make health care more affordable for every single American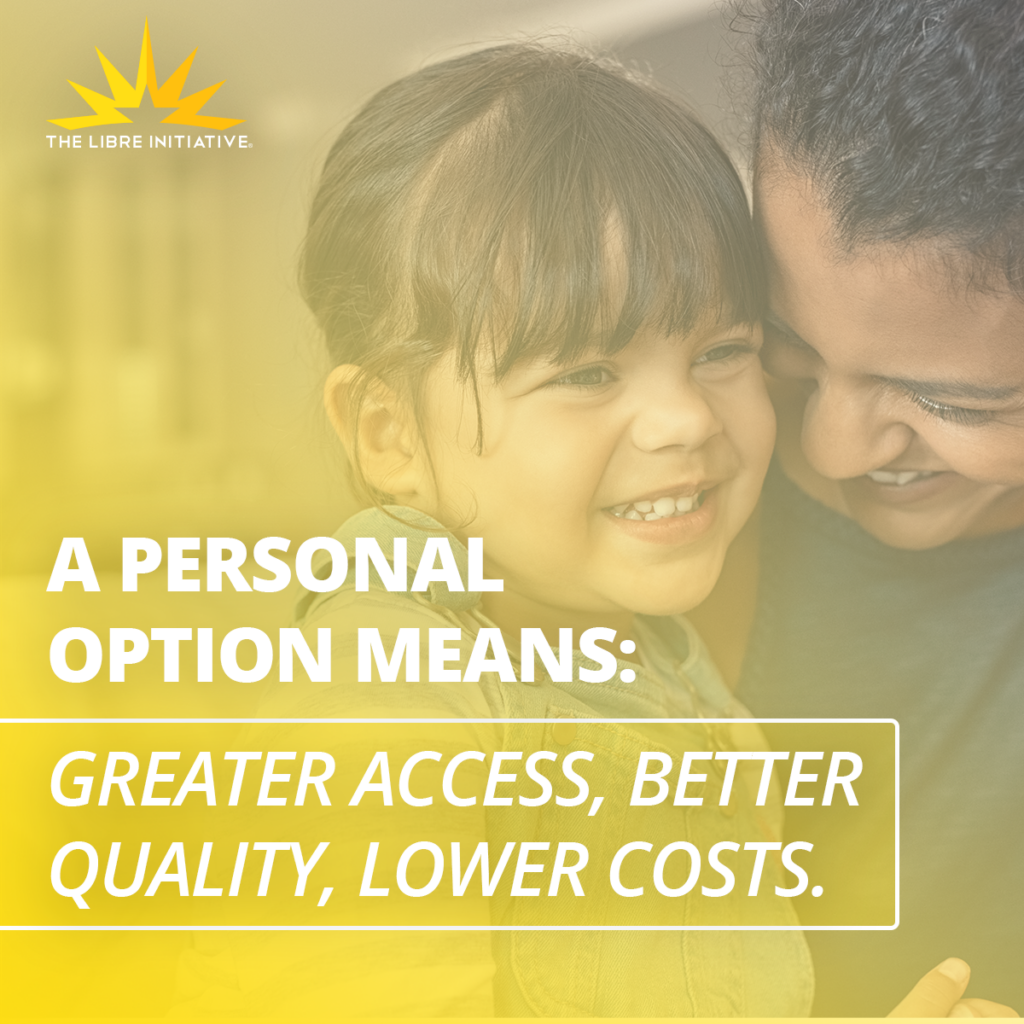 WHAT SHOULD HEALTH CARE LOOK LIKE?
What Americans want out of their health care system:
To see the doctor of our choice, conveniently and affordably.
Access to the most appropriate, safe and effective treatments.
Access to good insurance that meets our needs at an affordable rate.
To know how much our care will cost, up front, before we have to pay for it.
Strong safety nets that protect the most vulnerable.
In many ways, our health care system works quite well. The United States boasts the best cancer survival rates in the world and some of the shortest wait times. And we remain the world's leader in developing new and life-saving therapies.
This differs from most countries around the world, including some of the Latin American countries that many Latino families and their ancestors left behind.
But none of this means that more shouldn't be done to improve our health care system. The reality is that health care costs are too high and too many families experience the heartbreak of a bankruptcy due to high medical bills.
Most Americans are not calling for a government takeover of health care. We just want to fix what is broken and preserve what works.
What's wrong with a government-run health care solution?
Some people say the answer is a government takeover of health care ("Medicare for All" or "a public option"). While that "solution" might sound appealing, it cannot guarantee the basic protections people need.
For one, people in countries with government-run, single-payer health care typically endure chronic medical shortages, long waiting lists, and bureaucratic rationing. They include countries like Cuba and Venezuela, where their most vulnerable suffer the most under a government-run system.
Even a "public option," or a government-run healthcare option among other private health insurance plans would cause tens of millions of Americans to lose their existing health plan and will inevitably lead to a government takeover that means higher costs and less access for everyone. It will make it harder for people to get the care they need when they need it.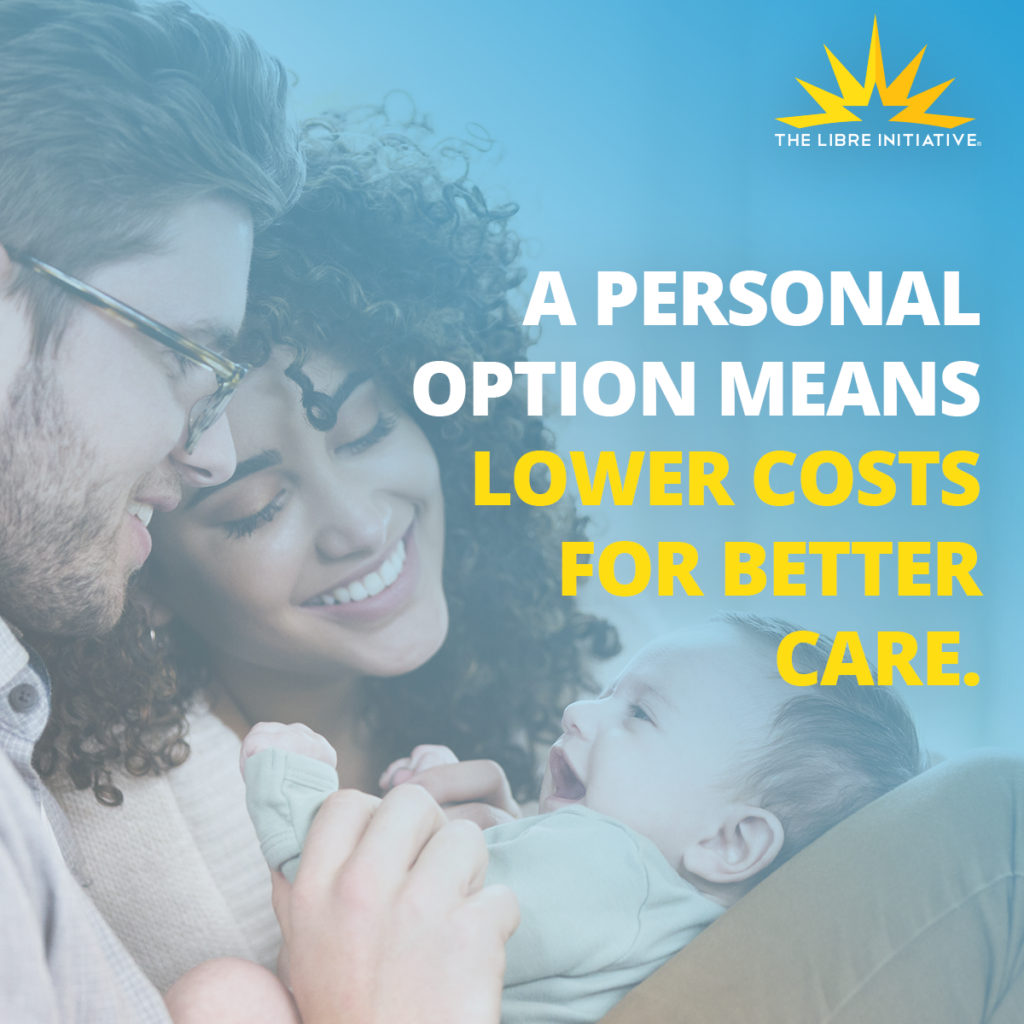 What is LIBRE's vision for health care?
Instead of a "public option," Americans need a Personal Option: universal access to affordable, high-quality care — without a government takeover.
How can we achieve this? First, we need to reimagine health care and not let ourselves be trapped by old thinking.
We need to pursue four basic goals:
Expand access
Reduce costs
End surprises
Ensure safety nets
What follows are the specific reforms, and the legislative proposals, that we believe can create a Personal Option.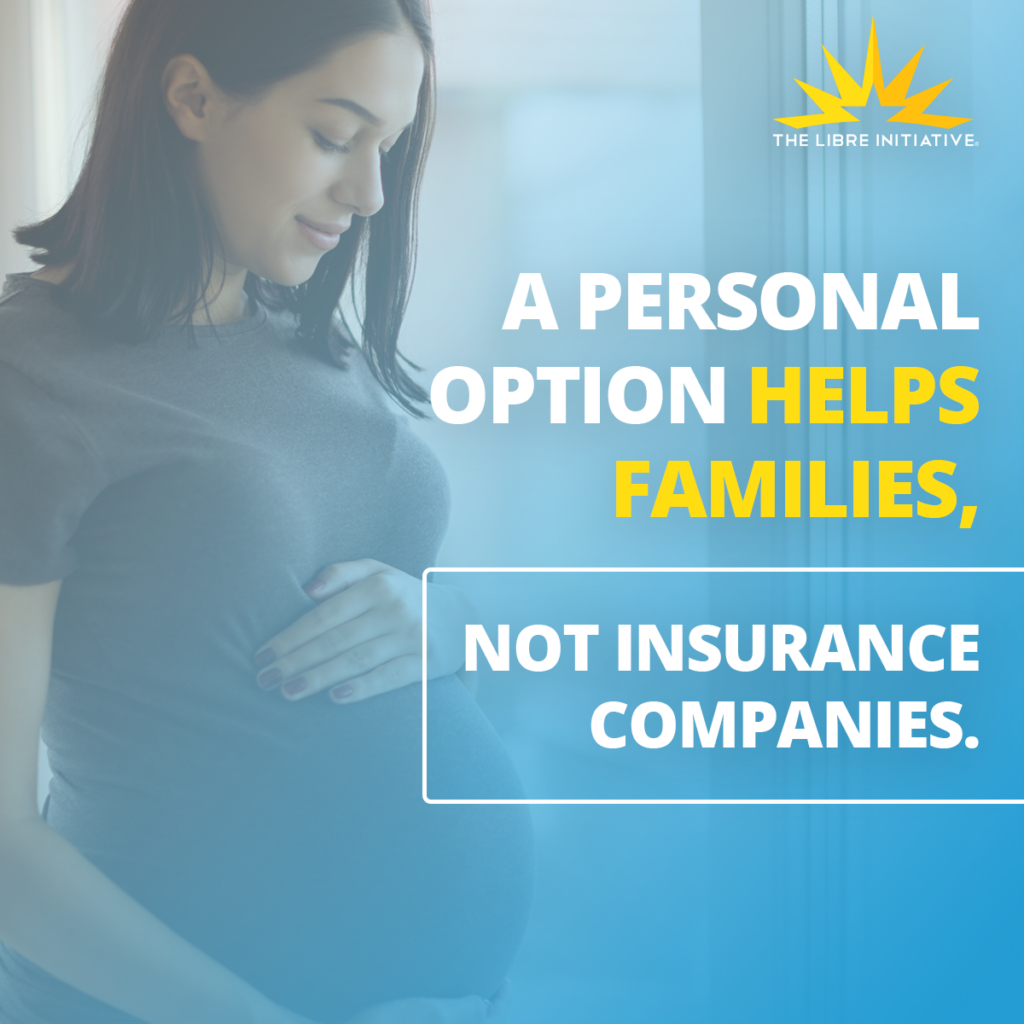 What health care solutions are a part of the Personal Option?
Expand access
Congress should expand and strengthen tax-free health savings accounts (HSAs), or tax-free savings accounts to use for health care related expenses, so more families can benefit from this powerful savings tool and use it for more kinds of care and coverage, including, direct medical care subscriptions (convenient, round-the-clock access to a trusted doctor):
The Personalized Care Act (S.3112 by Sen. Ted Cruz, H.R.5596 by Rep. Chip Roy)
Congress could also unleash a digital health revolution — and save lives — by making telehealth available in Medicare. Telehealth allows patients to connect directly with health care professionals online.
The Telehealth Innovation & Improvement Act (S.773 by Sen. Cory Gardner, H.R.4013 by Rep. John Curtis)
The CONNECT for Health Care Act (H.R.4932 by Rep. Mike Thompson, S.2741 by Sen. Brian Schatz)
The Coronavirus Regulatory Repeal Act (H.R.6691 by Rep. Roy)
States should also expand the number of hospitals available to patients by repealing local "certificate of need" laws that represent barriers to receiving health care.
The Creating Capacity for Communities in Need Act (S.3547 by Sen. Cruz)
The Increasing Hospital Capacity to Fight the Coronavirus Act (H.R.6336 by Rep. Dan Bishop of N.C.)
Additionally, states should let medical professionals practice across state lines by automatically recognizing the licenses of medical professionals licensed in other states.
For example, state and federal policymakers should allow nurses and physicians assistants to provide the services they're trained for, where they're needed, regardless of where they're licensed:
The Coronavirus Regulatory Repeal Act (H.R.6691 by Rep. Roy)
The federal Food and Drug Administration (FDA) should allow drug manufacturers to legally share with doctors information about off-label uses of their drugs and speed up new life-saving therapies to the market. Congress should also require automatic FDA recognition of drugs that have been approved by countries we trust:
The RESULTS Act (S.2161 by Sen. Cruz and H.R.6258 by Rep. Roy)
The RESULTS for Coronavirus Patients Act (S.3545 by Sen. Cruz, H.R.6260 by Rep. Roy)
Congress should bring down the cost of prescription drugs through increased competition. We know this principle works because we can look to the costs of cell phones as an example. Twenty years ago, owning a cell phone was cost prohibitive. But with increased competition, the cost of cell phones has gone down dramatically. We should embrace this principle to bring down drug prices.
The Lower Costs More Cures Act (H.R.19 by Rep. Walden)
Congress should ensure safe and reliable diagnostic tests in a public health emergency:
The Right to Test Act (S.3769 by Sen. Cruz)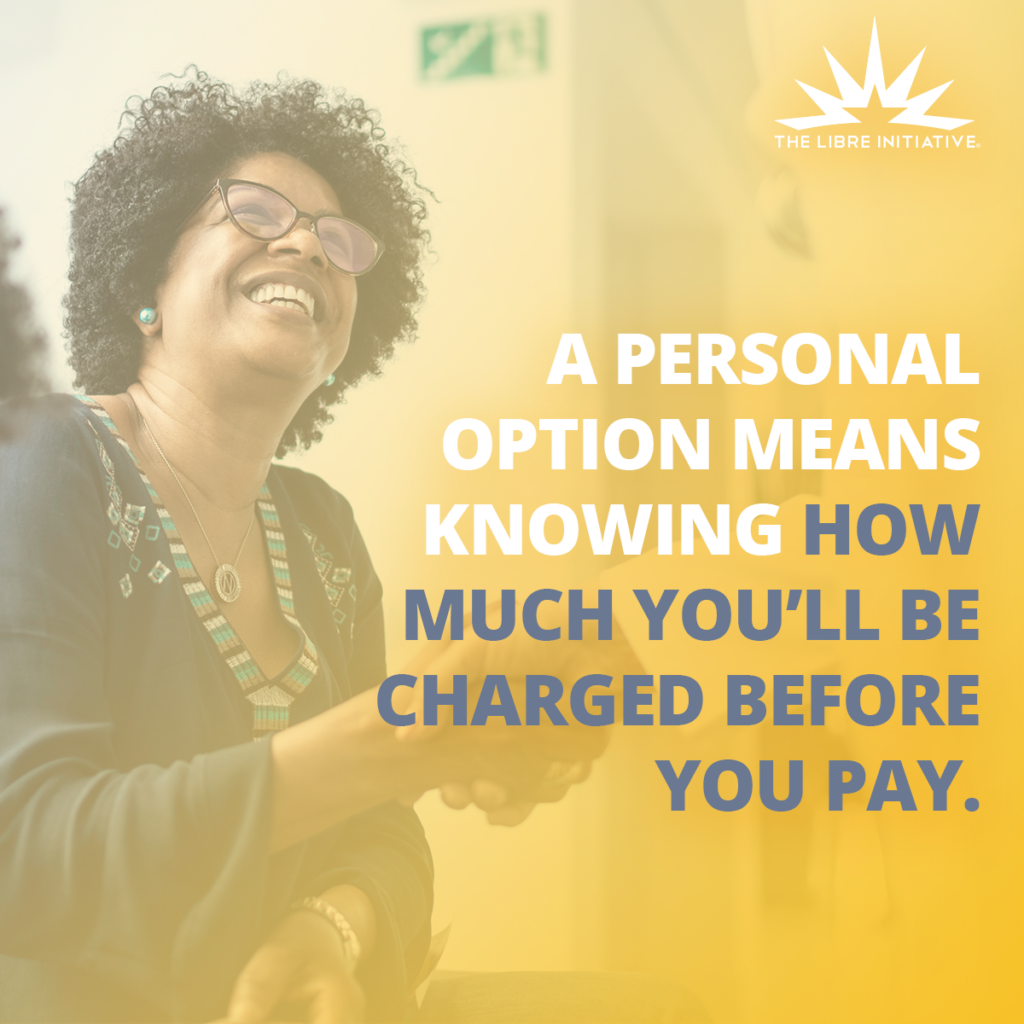 REDUCE COSTS
Congress should expand access to workplace health reimbursement arrangements (tax-free money for health care):
The Increasing Health Coverage through HRAs Act (H.R.5224 by Rep. Bishop of N.C.)
Congress should enable people to buy health insurance tailored to their needs by expanding access to short term renewable plans, which are typically 50 percent to 80 percent less expensive than traditional plans:
The Health Coverage Choice Act (H.R.4811 by Rep. Andy Biggs)
The Affordable Health Care Options Act (S.3821 by Sen. Kelly Loeffler)
Congress should let individuals and businesses band together to buy affordable coverage at group rates:
The American Healthshare Plans Act (S.3610 by Sen. Rand Paul)
The Association Health Plans Act (S.1170 by Sen. Mike Enzi, H.R.2294 by Rep. Tim Walberg)
Congress should restore robust, thriving health insurance markets by channeling all of the funding and mandates of the deeply flawed Affordable Care Act (ACA) back to the states, while retaining protections for people with pre-existing conditions.
A Plan for Personalized, Affordable Health Care (House Republican Study Committee)
END SURPRISES
Federal and state policymakers should adopt sensible rules to promote price transparency and truth-in-advertising, so patients know what their care will cost before they have to pay for it.
Congress should repeal federal policies, such as insurance mandates of the Affordable Care Act, that incentivize insurers to deny patients access to doctors and hospitals via narrow networks.
STRENGTHEN SAFETY NETS
Congress should modernize and strengthen Medicare, a federal program designed to provide health care to low-income seniors, by giving seniors more freedom and better access to doctors and therapies at a lower cost:
Health Savings for Seniors Act (H.R.3796 by Rep. Ami Bera)
Retirement Freedom Act (S.1030 by Sen. Cruz, H.R.2108 by Rep. Gary Palmer)
Congress should restore Medicaid to its original mission of being a safety net for the most vulnerable by transforming it into a system of generous, flexible block grants to states, with the grants capped at a level taxpayers and states can afford.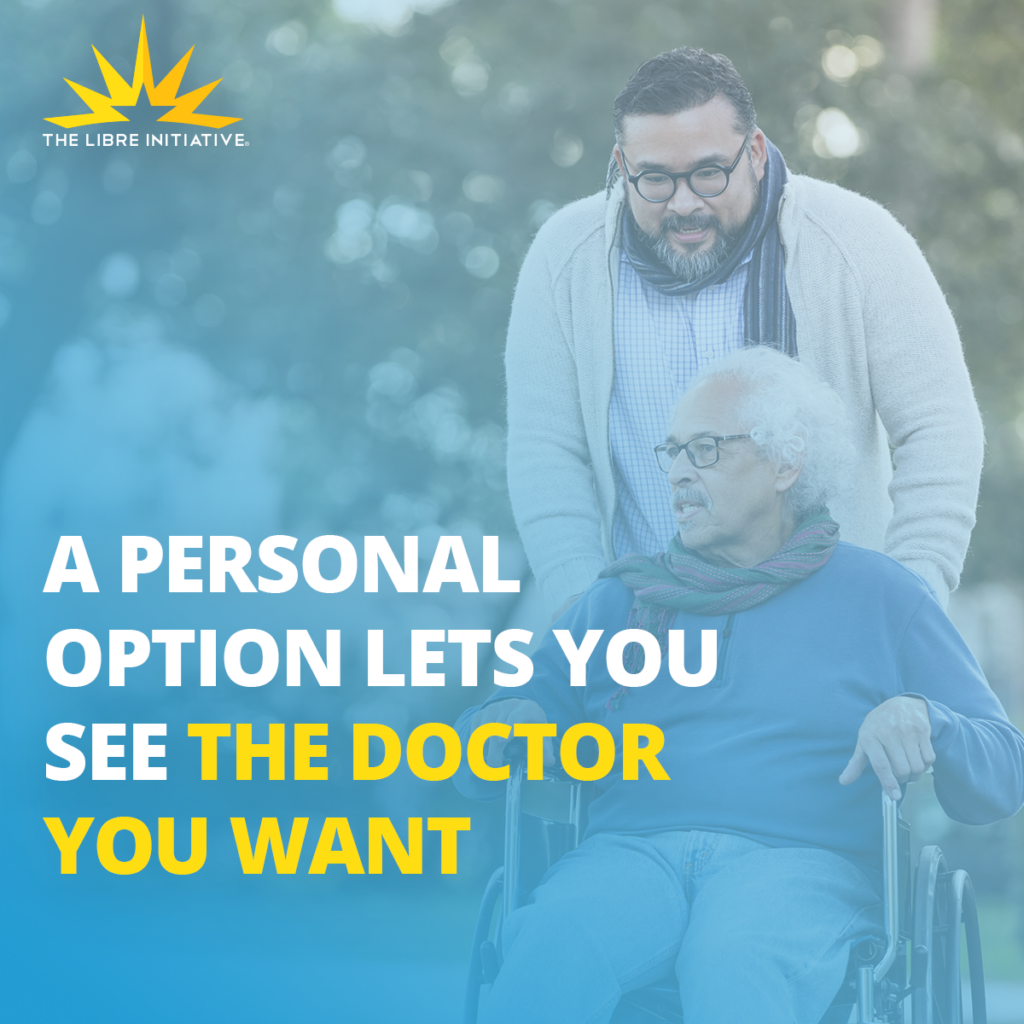 Reimagining how health care is delivered to patients
The Latino community desperately needs to enact policies that will strengthen the way health care is being delivered to patients.
We can do this by expanding access, reducing costs, ending surprises and strengthening our safety nets to care for the most vulnerable.
What we shouldn't do is double down on the failed status quo. And instead of a "public option," America needs a Personal Option: a set of sensible, principled reforms that would make American health care better, more affordable, and more accessible for everyone — and the envy of the world.
Show your support for the Personal Option today.