How this immigrant success is giving back to the country he loves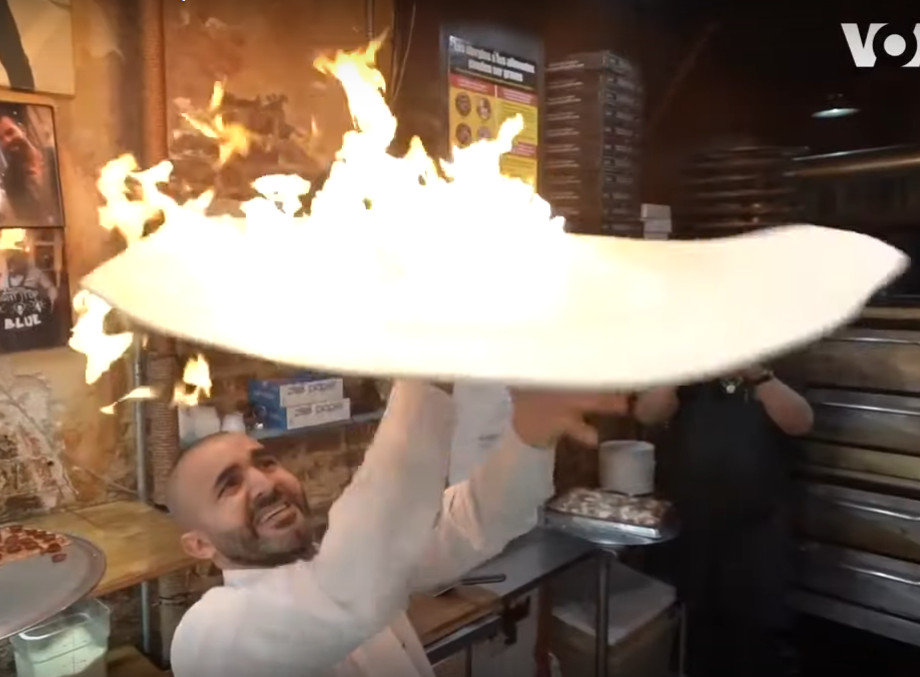 America has a longstanding tradition of providing shelter and refuge to those fleeing oppression around the world. Whether it was political dissidents during the Cold War, religious minorities in the modern era, or other groups throughout our history, the U.S. has been a beacon of hope for the persecuted.
Still today, this American tradition gives truth to the welcome message displayed at the Statue of Liberty:
"Give me your tired, your poor,
Your huddled masses yearning to breathe free …
I lift my lamp beside the golden door!"
Over a span of decades however, the United States has resettled fewer and fewer refugees from abroad.
Many factors have contributed to this change, but one could be a perception that when the nation welcomes those in dire need, it's an act of charity with little return.
The reality is far different, and an entrepreneur who makes his home just a few miles from Lady Liberty is a shining example.
Hakki Akdeniz: an American success story
Hakki Akdeniz was born in Turkey in 1980. As a Kurd, he was part of an ethnic minority that faced repression and – at times – violence.
In 2001, he came to the United States with $240 in his pocket. He slept on the street and in a homeless shelter during his first few months in New York when his housing plans fell through.
Eventually he got a job washing dishes in a pizzeria in Hoboken, New Jersey. That prepared him to land work making pizzas in a restaurant in Manhattan's Hell's Kitchen.
He did that for five years, saving enough money to buy his own pizza place on the Lower East Side in 2009.
For Akdeniz, the turning point on his path to success came when he entered a pizza making contest in 2010. Looking for something to set himself apart, he set his pizza dough on fire before tossing and spinning it.
He won the contest, and the restaurant formerly known as "Hakki Pizza" became "Champion Pizza."
The secret of Akdeniz's success
The last decade has been one of growth and success for Akdeniz and his restaurants.
Champion Pizza has seven locations in New York, each with photos of celebrity customers. he has millions of followers on social media and has become something of a celebrity himself.
Through it all, he is dedicated to giving back.
He donates pizza regularly to the Bowery Mission where he first stayed in New York.
He provided multiple truckloads of relief supplies to Puerto Rico after Hurricane Maria and gave free food to those in need after Hurricane Sandy hit the metropolitan region.
From 2010 to 2018, he donated more than 200,000 free slices of pizza to the needy.
Hakki Akdeniz built a pizza chain and has 3.5 million followers on Instagram. But he was once homeless, and returned to the streets of New York City to pay tribute to the 4 homeless men killed on Saturday. https://t.co/6zcawS9CPh

— The New York Times (@nytimes) October 11, 2019

When explaining the secret of his success, Akdeniz sounds like millions of immigrants and refugees who came to America before him:
"I learned that you just have to work hard to make it in this country," he says.
This is how he describes his approach to work and to charitable giving:
"What's important is to put God first and believe in yourself. Never give up on your dream because your life is yours and only you can make things happen. I will continue working hard and hope it inspires others to give."
The contributions of refugees
Akdeniz's success in New York is notable – even exceptional. But the truth is that in general, refugees who come to the United State wind up giving more than they have received.
Statistically, refugees tend to be younger than the U.S. population as a whole, and more likely to enter the workforce. That helps explain why so many mayors have asked to resettle more refugees than planned by the federal government.
While this might increase upfront costs in those cities, refugees are more likely to start their own businesses, plus they earn more and pay more in taxes than other immigrants.
Studies show that over time, refugees pay more in taxes than they consume.
In fact, according to a 2017 report from the Trump Administration, refugees and asylees paid $63 billion more in taxes than they received in benefits at all levels of government from 2005 to 2014.
Examples abound of individuals and communities who have come to the U.S., created jobs and revitalized communities.
Learn more about how we can modernize our immigration laws and strengthen our communities.