Great Start in 2015 for Middle Class Families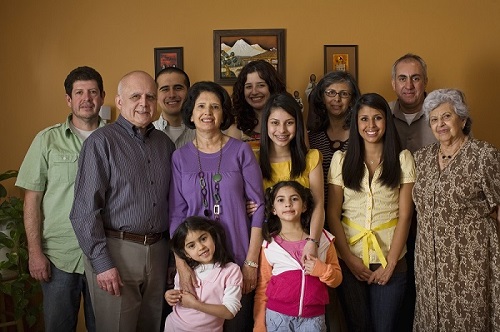 Great Start in 2015 for Middle Class Families
Many of us take advantage of this time of the year for reflection, gratitude, and goal-setting. We reflect upon the year that is soon coming to an end; we express gratitude for all that we have and experienced during that time; and we set goals about what we would like to achieve in the months to come. This year, as we string lights on the Christmas tree, crank up the oven for a huge family dinner, enjoy heat in our homes during the cold winter, or drive hours to abuela's house, we can be thankful that these meaningful activities won't be as much of a financial burden as before thanks to the lowered energy prices from the U.S. oil and gas production boom.
The cost of energy affects everyone – but it affects some more than others. 83 percent of Latinos say that gas price increases have caused them financial hardship in the past, compared to just 54 percent of whites and 67 percent of blacks. And it is well established that low income earners and minorities spend a greater share of their income on energy – for households with incomes less than $50,000 per year, energy is the second largest spending category, behind only housing, and outpacing what they spend on food. Especially now, during the holiday season when many are filling up their gas tanks to drive to visit family and friends — falling gas prices will save consumers billions. In fact, in this week's Consumer Price Index release the gasoline index showed its most severe drop in six years! And the energy index overall dropped an incredible 3.8 percent since last month.
What would your family do with an extra $750 each year? That is what falling gas prices are estimated to save each household annually. Restaurateur and Celebrity Chef Jose Andres offers a unique insight into what reliable, affordable energy means for him and his own family:
I'm thankful that the money I need for fuels and to cook doesn't take away from important things my family needs like shelter, medicine and clothing. Because in countries where they rely on inefficient cooking methods, families can spend up to 60% of their incomes just to be able to get fuel and feed themselves.
The upcoming holidays and the promise of a fresh, new year provide a great opportunity for reflection. And looking back, 2014 was a difficult year by many standards. The recovery we were promised continues to be a slow, bumpy road, and with the increased rate of involuntary part-time work in the Hispanic community, it is clear certain groups are getting left behind. There is still a lot of uncertainty surrounding healthcare, last-minute regulations were recently dumped on us in a very sneaky way, and the approach in which our broken immigration system was dealt leaves a lot to be desired. Despite all of that, there is a reason for families to be extremely hopeful and optimistic for a better 2015: whether from falling energy prices or a new economic agenda in Congress – the more funds we have in our pockets and less government intervention in our lives means more opportunity for all.