FOX & Friends: LIBRE Poll Shows Latinos Have Negative View of Economy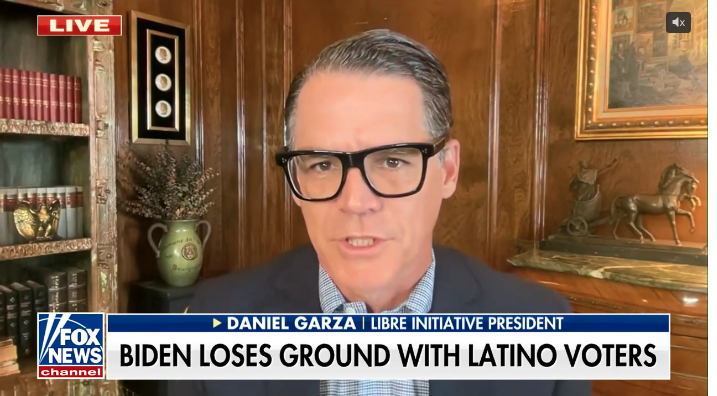 This Weekend, FOX and Friends Saturday hosted Daniel Garza to discuss a new poll commissioned by The LIBRE Institute on the views of the Latino community on key topics impacting our community. Topics include: the economy, health care, immigration, President Biden and many more.



Here are a few toplines of the Survey conducted by The LIBRE Institute:
79 percent of Latinos have a negative view about the economy.
71 percent of Latinos say that our country is on the wrong track
Inflation, jobs & the economy are the most important issues for Latinos – this is consistent across party and ideological lines.
Hispanic voters give the economy poor marks: 79%
Hispanic voters are pessimistic about the economy: By two to one, Hispanics say the economy will get worse next year.
80 percent of Hispanics say that they are concerned that America is declining and that their children won't enjoy the same opportunities they did.
84% of Hispanics said that inflation has had a negative impact on their quality of life – meaning that they are more anxious about their future.



Watch Interview Here:
https://www.foxnews.com/video/6336886027112