Florida Lawmakers to Vote on Key Corporate Welfare Bill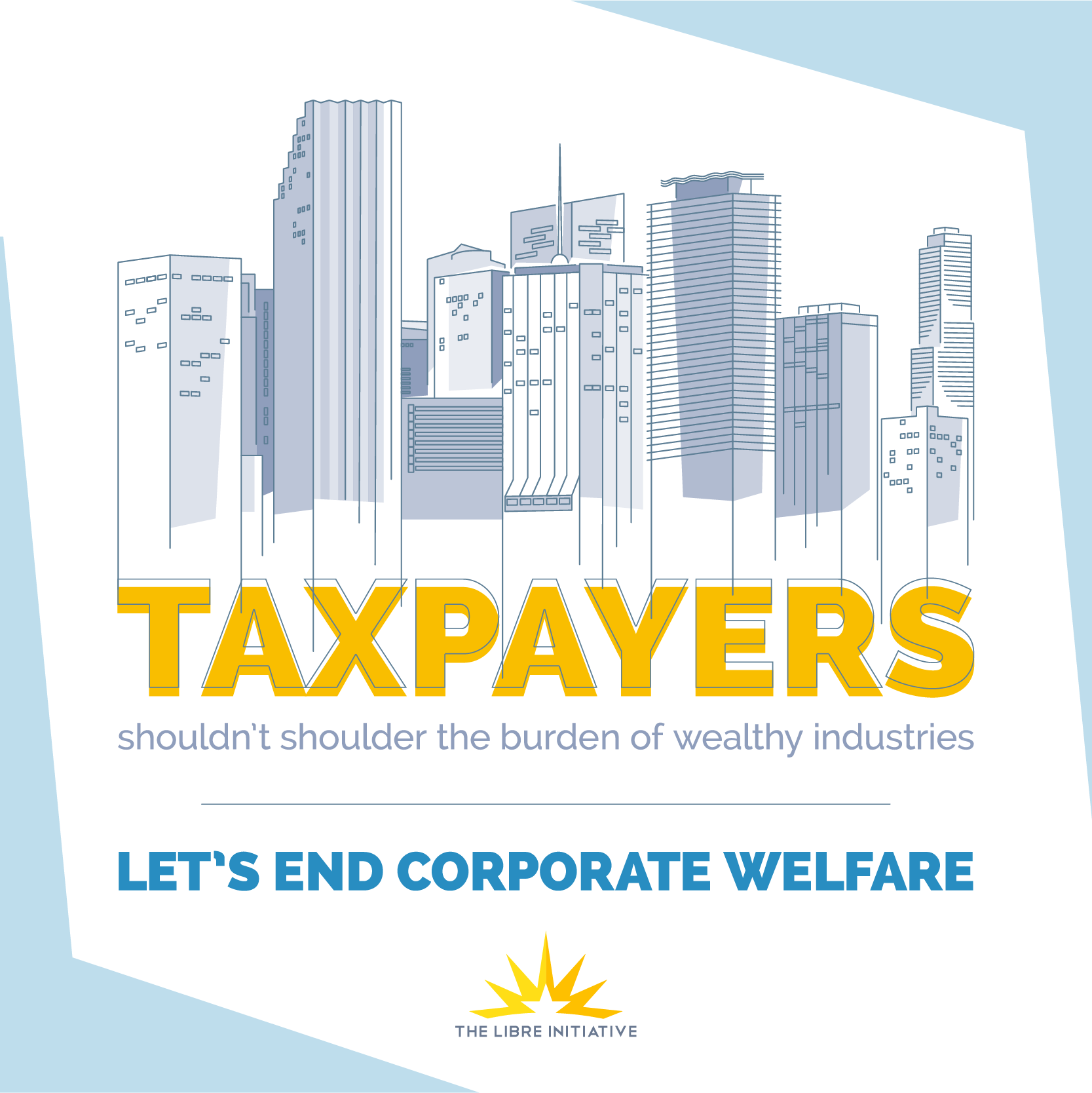 Lawmakers in Florida are considering a sweeping reform of the state's tax incentive and corporate welfare policy in a new bill that would essentially end government handouts to politically connected corporations in the Sunshine State. House Bill 7005 would eliminate harmful corporate welfare spending on Enterprise Florida, a public-private partnership that hands out the taxpayer funds to a few large companies. These programs disproportionately benefit large corporations and out-of-state companies instead of Florida small businesses. The bill would also eliminate wasteful spending on Visit Florida and Film and Sports subsidies.
By their very nature, corporate welfare and cronyism benefit the few at the expense of the many, and reward companies for their political connections rather than the value they create for their customers in a free market. These harmful policies seriously distort the economy and create an uneven playing field, while leaving taxpayers to pick up the tab. Making matters worse, lawmakers are being called on to address other critical funding questions, but corporate welfare advocates continue to lobby for tens of millions of dollars in additional benefits.
According to a study by Good Jobs First, which examined corporate welfare spending in three states, Florida sends the bulk of incentives to large companies, while smaller entrepreneurial companies get comparatively little. Sixty-nine percent, or $93 million, in taxpayer handouts in 2014 went to such corporations. These massive, cronyist, corporate beneficiaries have little in common with the typical Hispanic business. In fact, 90 percent of Hispanic businesses are one-person entrepreneurial outfits, a figure markedly higher than the national average. No matter the size of their companies, these entrepreneurs contribute billions of dollars to the economy every year.
Even if we disregard all of the damage they do, these programs are not needed. People are coming from all over the United States to shop, stay, and see the sights in our state, and the tourism industry is flourishing. We have no need for expensive spending programs to stimulate an already thriving industry. Calls for the government to do so are largely motivated by the specific industries on the receiving end of this largesse, not hard working Florida families. After 20 years of operation, Enterprise Florida has negotiated over 1,600 transactions worth more than $1.7 billion, yet has managed to create barely half the number of jobs it originally promised to provide. Florida taxpayers have had enough.
For Hispanic small business owners in the state of Florida, maintaining a free market where the government does not pick winners and losers is a crucial first step toward breaking down barriers to opportunity. When the government picks winners and losers and awards favors to politically connected businesses, it undermines competition and gives politicians and businesspeople an incentive to engage in corruption and kickbacks. It's unfair for taxpayers to shoulder the burden of wealthy industries while hardworking Florida families are struggling to get ahead. All businesses should be treated the same – and should not rely on hardworking Floridians' tax dollars for their success.
Ending this broken system will lead to economic progress and increasing prosperity that benefits everyone.