Florida Freedom Agenda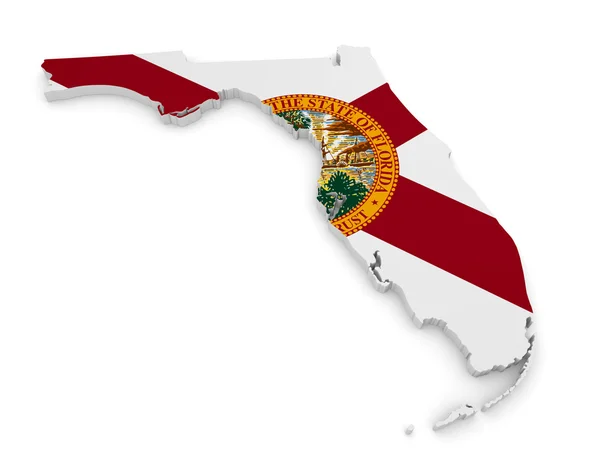 The LIBRE Initiative
The Libre Initiative Focus Areas for 2023
Foundational Education:
a. Universal Education Savings Accounts (ESAs) give families the autonomy and flexibility to direct their child's funding to the schools, courses, programs, and services that best suit their child's needs. Every child in Florida should have the flexibility to pursue the kind of education most tailored to their individual needs, and one that sets them up for lifelong learning and success. By flipping the funding paradigm, we will empower students and families.
b. Advance broad-based educational entrepreneurial reforms that allow families to access a variety of educational environments for their children. Provide more customization in education and reduce standardization.
Health Care Personal Option:
a. Enhance existing telehealth/telemedicine access by allowing audio-only appointments and leveraging the full scope of technology to increase access and affordability.
b. Repeal the remaining Certificate of Need (CON) laws in Florida.
c. Robust Scope of Practice Reform, including expansion of Prescriptive Authority for properly trained
medical professionals.
d. Oppose efforts to expand Medicaid and oppose single-payer health insurance policies.
Unleashing Florida's Economy for All:
a. Support innovation and a bottom-up approach to the regulatory environment. Reduce or remove government over-regulation by providing market-based solutions for all industries and those that help to protect businesses in Florida.
b. Eliminate all unnecessary fees for initial occupational and renewal licensing. Additionally, expand reciprocity with other states to reduce barriers to employment.
c. Broad-based long-term meaningful tax reform that will benefit all Floridians.
d. Adamantly oppose government picking winners and losers in the marketplace through utilization of
incentives and corporate welfare.
e. Support structural long-term changes to ending corporate welfare.
f. Individuals should have the right to freely associate with any labor union. Government should not aide labor unions in the collection of their dues, nor should government recognize a union that doesn't represent at least half of the overall collective bargaining unit.
Free Speech & Free Expression:
a. Free speech and expression greatly facilitate the discovery and dissemination of knowledge. When this happens, the best ideas rise to the top and people are better able to make decisions.
b. It is critical to have diverse thought and robust debate, which is key to a free society and why it's important to encourage debate and public dialogue.
Health Care Personal Option
Libre continues to support:
■ Improve technology with additional access to telehealth and telemedicine. ◦ Florida should lift remaining technology restrictions on telehealth.
◦ Lawmakers should enhance these reforms by permanently authorizing providers to deliver telehealth through any technology permitted under HIPPA's current guidelines.
■ Repeal the remaining Certificate of Need (CON) laws in Florida.
◦ Florida still utilizes CON for mental health treatment facilities and other rehabilitation centers.
During the 2023-24 state session, legislators should enact CON Repeal for these remaining facilities.
■ Expand Prescriptive Authority policies.
◦ Pharmacists, Advanced Practice Registered Nurses (APRNs) and Physician Assistants (PAs),
who have completed the necessary training, should be permitted and empowered to administer more vaccines and prescribe additional medications.
■ Enact Health Insurance Coverage Reform Policies.
◦ Florida should expand coverage access and affordability by permitting approved nonprofits
to provide medical insurance plans.
■ Allow for additional options for practicing medical professionals.
Florida should provide additional residency options for qualified medical school graduates and
foreign trained professionals. Unnecessary restrictions on properly trained individuals limit the supply of providers and care, which in turn limits access and affordability for all Floridians.
Currently, 3,000 people graduate medical school and don't get an opportunity to begin training, hence the need for additional options to complete residency requirements.
Build on previous reforms for nursing professionals and allow nurse anesthetists to practice to the full scope of their education and licensure without direct physician supervision.
Unleashing Florida's Economy for All
Libre continues to support:
Support innovation and a bottom-up approach to the regulatory environment.
Unsustainable government spending limits the economic opportunity of all Americans, and fuels special interest politics that rig the system in favor of the well-connected at the expense of everyone else.
It's also creating a debt load that presents one of the greatest obstacles to success for Americans today and for future generations.
To get the country back on the right fiscal track, Libre is working to rein in mandatory and discretionary spending, eliminate handouts that pick winners and losers while disadvantaging hardworking taxpayers.
And create a tax code that enables everyone to succeed instead of punishing their success.
Reduce or remove government overregulation by providing market-based solutions for all
industries and those that help to protect businesses in Florida.
Eliminate unnecessary fees for initial and renewal licensure.
Expand reciprocity with other states to reduce barriers to employment.
Libre continues to support:
■ Free Speech
• Freedom of speech is the right to speak, express oneself, and associate with and challenge others
so long as your actions do not infringe on the rights of others. It also includes the right to walk away from those engaging in speech or expression you do not like.
• Citizens should be able to lend their voice to public discourse by joining together in charitable, civic, and community organizations and standing alongside others to support causes important to them. Libre defends First Amendment advocacy and citizen privacy when federal and state lawmakers attempt to squelch people's right to free speech and free association.
• Religious liberty and freedom of conscience are the necessary predicate to free expression. The freedom to speak or to associate around ideas cannot be protected where the very freedoms of thought and belief are themselves in doubt.
• Technological advances make it easier for people to express themselves and to connect with each other. We work to ensure First and Fourth Amendment protections extend to the digital world.
• We work to empower people to engage in civil society and seek solutions to America's biggest challenges. That work depends on robust protection of the rights to free expression and assembly, and the other foundational rights that rest at the heart of the American experiment.
###