Participate in the Estamos Contigo Picture Campaign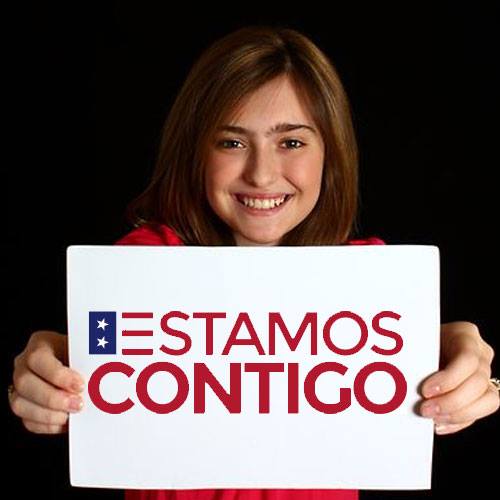 The time is now to address our broken immigration system! In order to strengthen the U.S. economy we must take a market based approach to immigration reform. At The LIBRE Initiative, we support immigrants, job creators , community leaders, and all who stand for immigration reform that will lead to a more prosperous United States.
Now you can show your support for market based immigration reform from where you are! Participate in The LIBRE Initiative's Estamos Contigo picture campaign today by submitting a picture of you holding a sign that says "Estamos Contigo" and why you support immigration reform.
To submit your photo, e-mail it to press@thelibreinitiative.com or tweet it to @LIBREInitiative. Be sure to include the hashtag #EstamosContigo in your tweet!