Educational microgrants would provide much-needed relief for Latino families across Georgia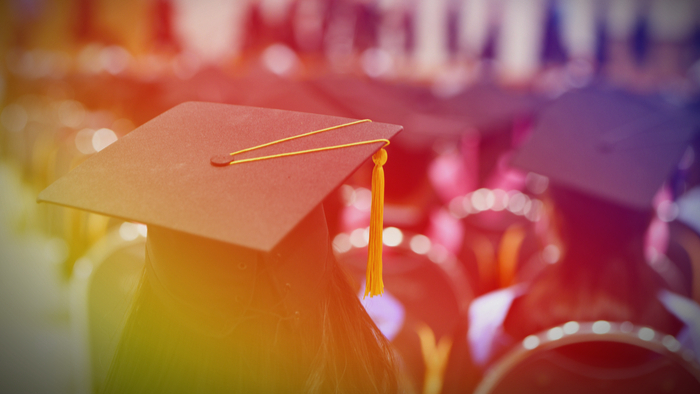 By Dr. David Casas
The COVID-19 pandemic has affected nearly every facet of our lives, including our children's education.
While the results of remote schooling vary from district to district, even those with best of plans are struggling as parents, teachers, and hundreds of thousands of students grapple with the new normal.
Many parents have had to become full-time educators, assisting their children with daily tasks. But for working parents, playing the role of both provider and teacher is not always feasible. And many don't have the means to pay for tutors or babysitters — a problem that is disproportionately hurting Hispanic families across the state.
But money could be made available in the form of educational microgrants that are given directly to families that would help bridge the gap for those facing the greatest challenges.
Latinos make up 9.9 percent of the population in Georgia and about 16.1 percent of the students in our public schools. Among Georgia's Hispanic population, 41 percent of those 17 and younger live in poverty.
Previously existing educational barriers for Latinos are being compounded by the effects of COVID-19. And many Latino workers have
Without school districts unable or unwilling to provide financial assistance to help these families, the situation seems almost hopeless.
That's where microgrants come in.
The LIBRE Initiative has joined several educational advocacy groups to encourage Gov. Brian Kemp to allocate remaining CARES Act funds to microgrants that would directly support families and students' unique educational needs during these unprecedented times.
The tax dollars of Georgia's hardworking families have already paid for access to public education. Using the unspent CARES Act money would allow parents to further invest in their children's education in a way that meets their individualized needs — instead of waiting for the investments to wend their way through the school system months into the school year.
Hispanic families would greatly benefit from, and gladly welcome, the direct assistance from microgrants to offset the unexpected costs of tutoring, the purchase of needed technology like iPad and laptops, "pod" learning, or, depending where you live in the state, access to internet connectivity.
For Hispanic families in Georgia, this could provide a huge relief to both parents and students alike. Other states are already leading the way on what this might look like here in our own state.
Both Oklahoma and South Carolina have used GEER funds to provide larger grants to a smaller number of students. Prior to the CARES Act, Florida implemented a similar policy, using its Reading Scholarship program to provide $500 grants for third- through fifth-grade students with low reading scores on standardized tests. Students can use the funds for a variety of services; many of them hire tutors to receive personalized instruction. In Idaho, the governor recently announced the "Strong Families, Strong Students" initiative, which includes $50 million for direct funding to families. Eligible families will be able to receive $1,500 per student (up to $3,500 per family) to use on a variety of educational purposes, including computer hardware, internet connectivity, tutoring, services for students with disabilities, fees for courses, and more. The program is open to all families regardless of income, but will be offered first to lower-income families before opening up to all.
In Georgia, tutors could offer not only academic help but additional adult supervision for those households where parents are unable to stay home with their children. As many parents consider learning pods, they could pool their funds – especially low-income or rural families who might not otherwise be able to start pods.
There is no telling when this pandemic will be over, and we need to do whatever we can in the meantime to ensure that our children are receiving a quality education.
We urge Gov. Kemp to use the remaining funds from the CARES Act to provide educational microgrants and help Latino families give their children the best possible education Georgia can offer.
David Casas is community engagement director for The LIBRE Initiative-Georgia.