Education Toolkit: New Mexico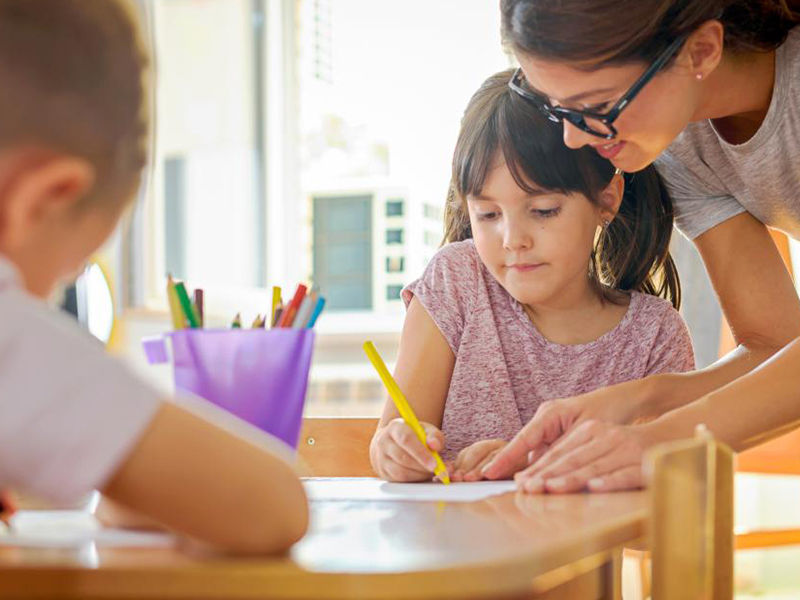 Before this pandemic, increasing education opportunities for families was a top priority. Since the spread of the virus and the ensuing lockdown, it has become vital.
The unprecedented shift to e-learning has greatly challenged families' ability to access a quality education for their children. This difficult transition in many cases limited educational options and highlights the need for a more personalized approach to education. However, the reality is that our education system has been struggling to meet the needs of families and students long before this pandemic.
We envision an environment where customizing your child's education is an opportunity available to every family and where a plurality of educational models allow every kid to discover, develop, and apply their innate gifts to maximize their ability to contribute to society. Options like Education Scholarship Accounts, microgrants, course access, public school open enrollment, the learn everywhere model, charters schools, learning pods, are some of the policies that can allow for more customization in education. Every child is unique, and all children deserve an array of educational options that best fit their unique needs and talents, allowing every kid to unlock their extraordinary potential and develop and reach their full potential.
To make expanding educational options a reality in New Mexico lawmakers need to hear directly from their constituents. This digital toolkit will give you the tools you need to make your voice heard and support the much-needed transformation of our education system.
Sign this letter! Our letter to lawmakers calls for more educational options for families and students.
Spread the Word | Social Media Challenge
Post the following graphics on your social media accounts help spread the word on the need for more educational options in New Mexico.
We encourage you to customize the content you spread in support of more educational options, but here are some suggested captions to share with the graphics.
Suggested copy:
Children learn through a diversity of approaches and from a variety of experiences, which extend far beyond the walls of a traditional classroom setting. Let our kids #LearnEverywhere!
We need to teach our children to be life-long learners by enabling to learn inside and outside of the classroom and giving them credit for wherever they learn, whether it's at their desk or in a local play.
Sign our letter to lawmakers to support educational options!
Suggested copy:
When families have the freedom to choose the best education for their children, everyone wins.
The pandemic has renewed the urgency to remove barriers to student-centered education. This session we have the opportunity break down those barriers by giving families meaningful educational options with programs like microgrants or ESAs.
Sign our letter to lawmakers to support educational options!
Suggested copy:
Education should be an experience that fosters the unique potential of every student. One size does NOT fit all!
The unique differences of every student is something that should be celebrated, but when it comes to education, our children are often stuck in a one size-fits-all system rather than one that focuses on what every individual child needs. The same educational setting and system that is effective for one child may not be effective for another.
Sign our letter to lawmakers to support educational options!
Learn More About Programs That Expand Educational Opportunity
Learn Everywhere
Students should get credit for wherever they learn.
Children learn through a variety of experiences, far beyond the traditional classroom setting. Learn Everywhere policies give students the opportunity to earn course credit for out-of-classroom learning opportunities.
Open Enrollment
Allow families to enroll children in the public school of their choosing.
Where you live should not dictate the education your child receives. Open enrollment policies break down the barrier to school choice, allowing families to enroll children in the public school of their choice.
Course Access
Expand student-centered education by giving them the freedom to enroll in a variety of courses, inside and outside of their school.
Similar to open enrollment, course access policies allow students to enroll in courses at other schools, so students can get the most out of their education experience.
Microgrants
Help families meet their children's unique education needs.
Microgrants are funds allocated directly to families for education purposes.
Education Scholarship Accounts
Fund students, not only systems.
To learn more about Education Scholarship Accounts read our Myths Versus Facts sheet here.
Charter Schools
Your child is unique. Charter schools are built on that principle.
Charter schools are public schools of choice, with the independence to create diverse and innovative learning environments. They restore power to the educators, to be autonomous and creative, ultimately creating a more unique and engaging learning environment for students.