DeSantis and the battle for Hispanic vote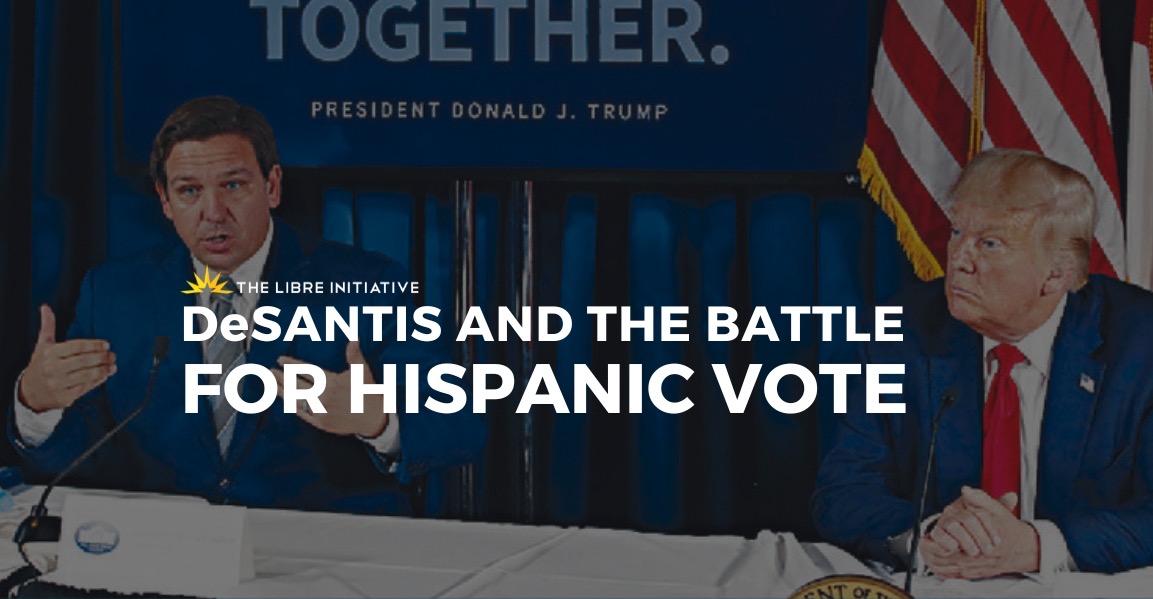 THE STANDARD – As he toured the country before the formal announcement of his presidential bid, Florida governor Ron DeSantis regaled crowds with the story of his surprising re-election victory last year in largely Hispanic Miami-Dade County.
It was the first time a Republican had won the Democratic-leaning county in 20 years, and DeSantis did it by winning 62 percent of the Hispanic vote.
That victory in 2022 is raising hopes among some Republicans about how DeSantis could perform in the 2024 presidential contest among Hispanic voters nationwide. Those voters comprise almost 15 percent of the US electorate and have skewed Democrats in past presidential elections.
"People are tired of being told that because you are born a certain way, you must vote a certain way," said Kevin Cooper, vice-chairman of the Miami-Dade Republican Party, which helped get the vote for DeSantis.
More than a dozen Republican and Democratic operatives described a multi-pronged approach that relied on outreach to Latinos, who traditionally voted Democrat, messaging on economic opportunity in the wake of the pandemic and aggressive use of Spanish-language media.

DeSantis' victory showed "that when Republicans focus on Latino engagement and they connect and are comfortable in a roomful of Latinos, they will get a response," said Daniel Garza, president of the LIBRE initiative, a nationwide effort that seeks to bring Latinos into the conservative fold.
DeSantis found success with Hispanics in Florida even as he positioned himself as an immigration hardliner who champions border security and derides so-called "sanctuary cities." In September, he arranged for two planeloads of Venezuelan migrants to be flown from Texas to Massachusetts. This month, he signed a new state immigration measure that provides more money for migrant relocation and requires certain employers to verify a worker's immigration status.
The moves brought criticism from Democrats and some Latino advocacy groups, but DeSantis has maintained in speeches that Hispanic voters want strong enforcement of federal immigration laws.
A Pew Research Center poll found that less than half of Hispanics surveyed said there is a significant difference between the two political parties, particularly among younger voters, suggesting loyalty may come down to the side that works harder for their vote.
"It concerns me," said Chuck Rocha, a Latino strategist who advised Bernie Sanders' presidential campaign. "It should concern any Democrat."
Rocha and other Democrats have their doubts, however, about whether DeSantis can replicate his success in states with large Hispanic populations such as Arizona and Nevada where Democrats won two competitive US Senate seats in 2022 and President Joe Biden prevailed by razor-thin margins in 2020.
They point to the demographics of South Florida, with its large, conservative-leaning Cuban population.
"This is a very Miami phenomenon," said Fernand Amandi, a Democratic pollster and consultant in Miami. "That's not going to play in San Diego or Los Angeles or Phoenix."
Mexican voters have largely been aligned with Democrats since the 1960s, while Cuban-Americans fleeing the Castro regime tended to support Republicans who took a hard line against communism. But South Florida more recently has been home to waves of new emigres from Venezuela, Colombia and Nicaragua, who have no such loyalties and were viewed by Republicans as up for grabs.
DeSantis made an effort to conduct discussions in those communities and commented on the politics of their home countries. He overtook his Democratic opponent, Charlie Crist, by more than 6 to 1, and also ended up winning the majority of the Puerto Rican vote statewide.
At a political event in Iowa this year, DeSantis said he didn't win over Hispanic voters by appealing to their ethnicity. "We treated everyone as Americans," he said. "We share the same values."
In the 2020 presidential election, Donald Trump pulled a larger share of the Hispanic vote – 32 percent – than any Republican since President George W Bush in 2004, with Latino working-class men, in particular, defecting in large numbers.
Roberto Suro, an expert on Latino politics at the University of Southern California, said segments of the Latino electorate in recent years are beginning to behave more like their white counterparts, with working-class voters and evangelicals being drawn toward Republicans.
An economy-focused message such as DeSantis' could pull in Latino votes in other states, Suro said.
Democrats say DeSantis' insistence on keeping businesses and school open and opposing vaccine mandates during the Covid-19 pandemic likely appealed to middle-class and working-class Hispanic voters who could not afford to stay home and have their kids out of school and who otherwise might not have supported a Republican.
Republicans contend that DeSantis' staunch opposition to progressive education policies around race and gender also resonated with many culturally conservative Latino voters.
"Democrats were stepping on rakes on every – cultural issue imaginable," said Giancarlo Sopo, a Cuban-American Republican consultant from South Florida.
DeSantis, he said, "had the right cultural message and certainly the right economic stance."
REUTERS