Debate Gubernamental Republicano / Republican Gubernatorial Debate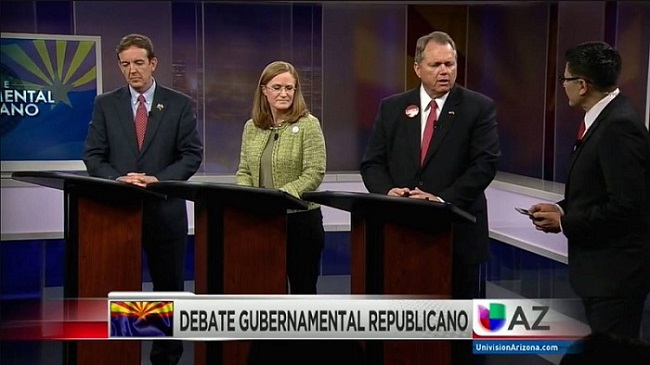 On Wednesday, August 20th, The LIBRE Initiative and Univision hosted a gubernatorial debate with the candidates running for Governor in Arizona. Tune in below to watch the debate and see what they have to say about education, the economy, immigration and more.
El miércoles 20 de agosto, La Iniciativa LIBRE y Univision presentaron un debate gubernamental entre los candidatos para la gobernatura del estado de Arizona. Vea los videos a continuación para informarse sobre la posición de los candidatos en temas de educación, economía, inmigración y mucho más.
Debate Republicano sobre Educación
Debate Republicano sobre Economía y Trabajos
Debate Republicano sobre Inmigración