Cuts to Medicare Advantage Payments Leave Latinos at a Disadvantage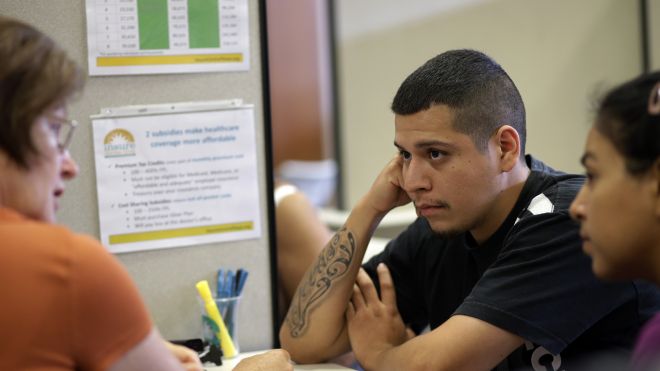 Low-income and minority Medicare beneficiaries – particularly Hispanics – continue to choose plans provided by Medicare Advantage because of the higher-quality coverage and flexibility that the private supplement provides.
Many find the Medicare Advantage plans desirable because they provide high-quality coordinated care and include vision, hearing, dental, and wellness programs that would not otherwise be offered. Most Advantage plans also include prescription drug coverage. Yet despite the overwhelming popularity of Medicare Advantage within the Latino community, late last Friday CMS announced the 2015 policy updates and reduced payment rates for the program — which may ultimately result in cuts as large as 8-10%.
These harmful, highly disliked cuts are mandated as part of the Affordable Care Act – commonly referred to as Obamacare – as a way to reduce Medicare spending by $716 billion over the next decade. Medicare Advantage payments had already been cut by approximately 6.5% for 2014 – all while medical costs are projected to increase and beneficiaries are already experiencing fewer benefits and choices as a result.
Medicare Advantage is a very popular choice for America's Latinos – particularly those with relatively low incomes. Drawing upon data from the Medicare Current Beneficiary Survey (MCBS), America's Health Insurance Plans (AHIP) Center for Policy and Research details how 38% of Hispanic Medicare beneficiaries enrolled in Medicare advantage plans, compared to just 28% of overall Medicare beneficiaries. Furthermore, 75% of Hispanic Medicare Advantage beneficiaries had incomes of $20,000 or less, compared to just 36% of white Medicare Advantage enrollees at the same income level. Hispanics, and particularly low-income Hispanics, turn to the Medicare Advantage plans for better care and will be greatest hit when the new rate cuts disrupt the coverage options so many depend on.
A growing number of lawmakers on both sides of the aisle are understandably worried about the effects that the cuts will have on seniors and minorities who turn to Medicare Advantage for coverage.
At a time of uncertainty and instability in healthcare, why do politicians continue to support policies that burden low-income earners and minorities with cuts to the private plan that a so many Latinos on Medicare prefer?