Cuban exile on freedom protests in home country: 'Nothing will be the same'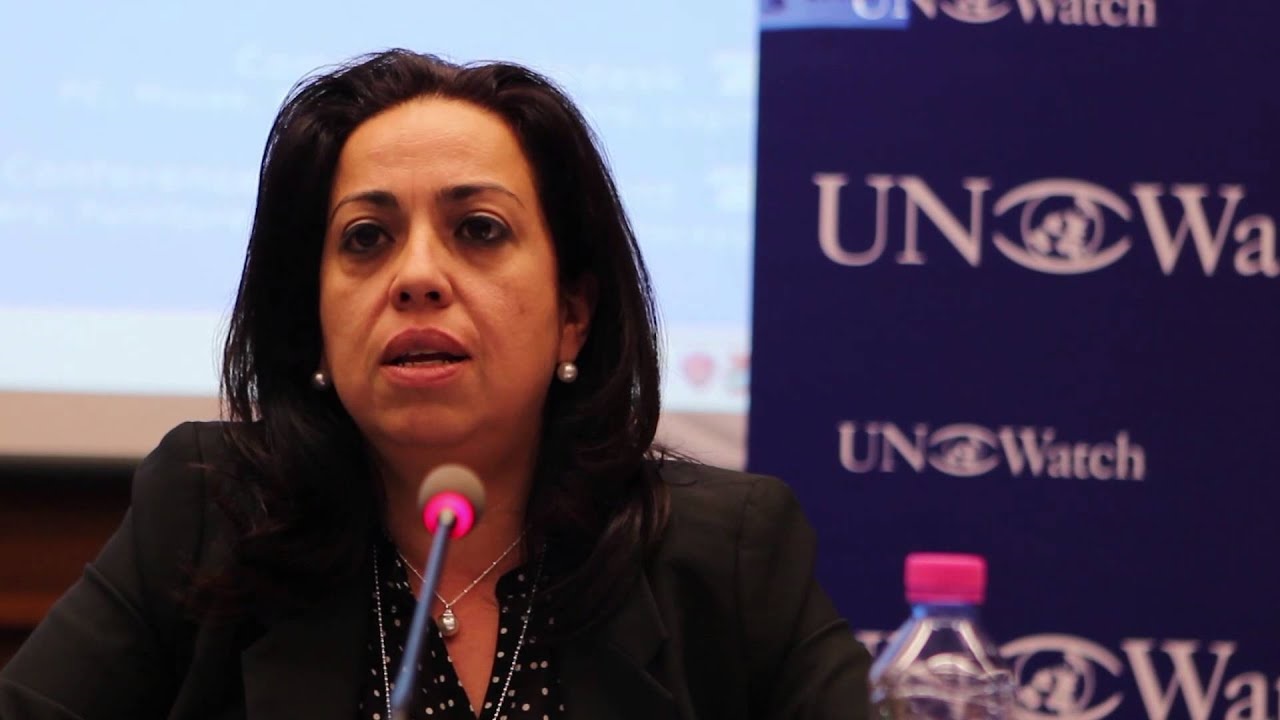 On July 11, as chants of "Freedom!" "Down with Communism!" and "Patria y Vida!"— Country and Life! — flooded the streets of cities and towns throughout Cuba, emotions flooded Janisset Rivero.
"To see my people go into the streets saying, 'Freedom,'" she says. "This was proof that my intuition, my knowledge, my aspirations, and my dreams of a free Cuba are not only hope, but something very real. Nothing will be the same."
The demonstrators were protesting the oppressive communist regime led by Miguel Diaz-Canel, and in support of increased freedom and opportunities.
Janisset knows their struggle. She and her family fled Cuba when she was 14, and she has championed a free Cuba ever since.
She was a founding member of the Cuban Democratic Directorate in Miami in 1990, and now works with The LIBRE Initiative's sister organization, The LIBRE Institute, fighting for freedom, democracy, and human rights in Cuba.
She knew forceful pushback against the oppressive regime was brewing, and fueled by greater internet access, would be fast and powerful. Her surprise wouldn't be about the protestors' passions, but their demographics and that the regime seemed caught off guard.
"I didn't know for sure there was this young generation that was willing to take the risk in spite of repression," she says. "And the regime has ways of constantly knowing what is going on and what the people are saying. The regime was surprised. I haven't seen anything like that in my entire life."
'In my home, there was a lot of freedom'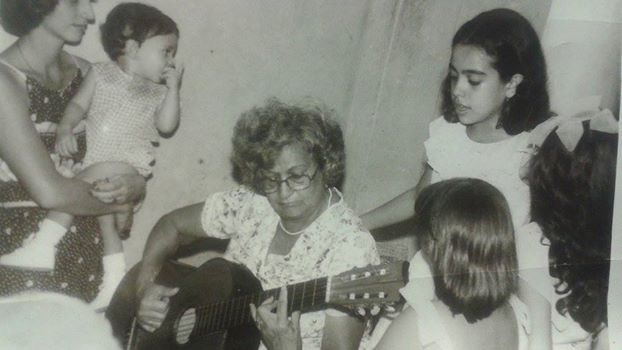 Janisset was born in Cuba to musician parents in a musician family that opposed communism.
When the revolution began in the 1960s, her 16-year-old uncle was accused of conspiring against the powers of the state and spent 10 years in prison. His age spared him a death sentence, while firing squads executed others who were only a few years older.
Her dad's rejection of communism flourished through his music. Under his direction, jazz and rock-and-roll — genres banned by Fidel Castro as "the music of the enemy" — were played in public by his professional band and in private at the family's home.
"In my home, there was a lot of freedom. We listened to music that was banned outside. We talked about everything. My home was like a free space, because of my dad."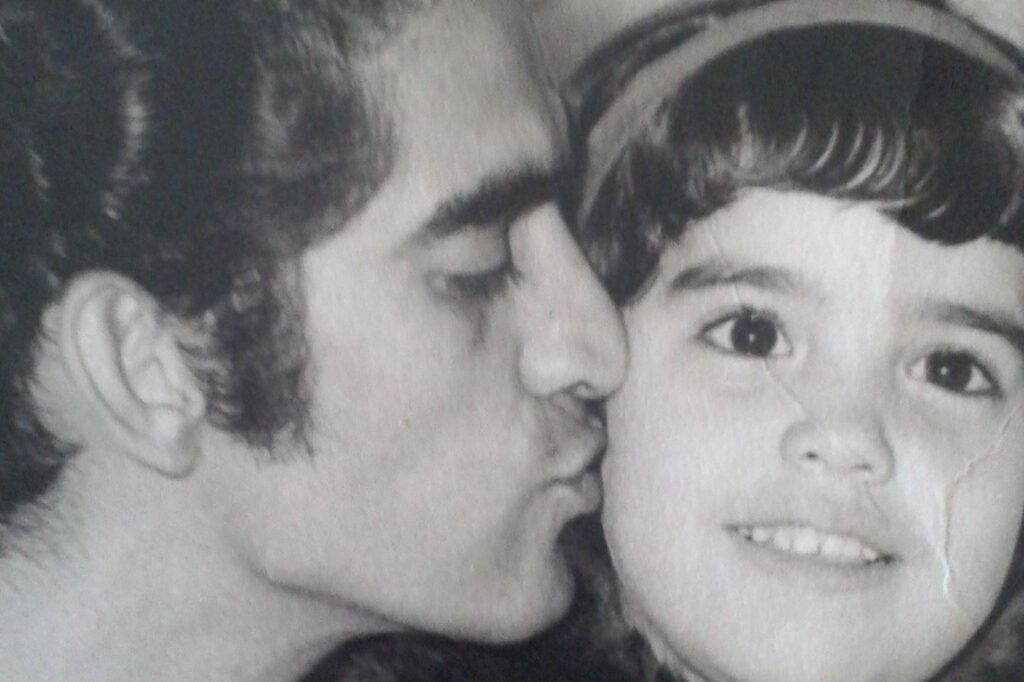 Her dad eventually realized any free space he had carved out in Cuba could jeopardize his family's safety, and they were able to move to Venezuela.
The South American nation was still a free country at the time and took in Cuban political refugees and their families.
Arriving in Venezuela with nothing but their music and an entrepreneurial spirit, Janisset's parents started a business selling refrigeration components. They earned enough to send Janisset to a private high school and university where she discovered her home country's true history, and the seeds of activism were sown.
"In Cuba, they give you their official version of history. So, I began to learn Cuba's history. I became close with former political prisoners and learned from their personal testimonies about the fight, and the sadness, and the sacrifice of so many people."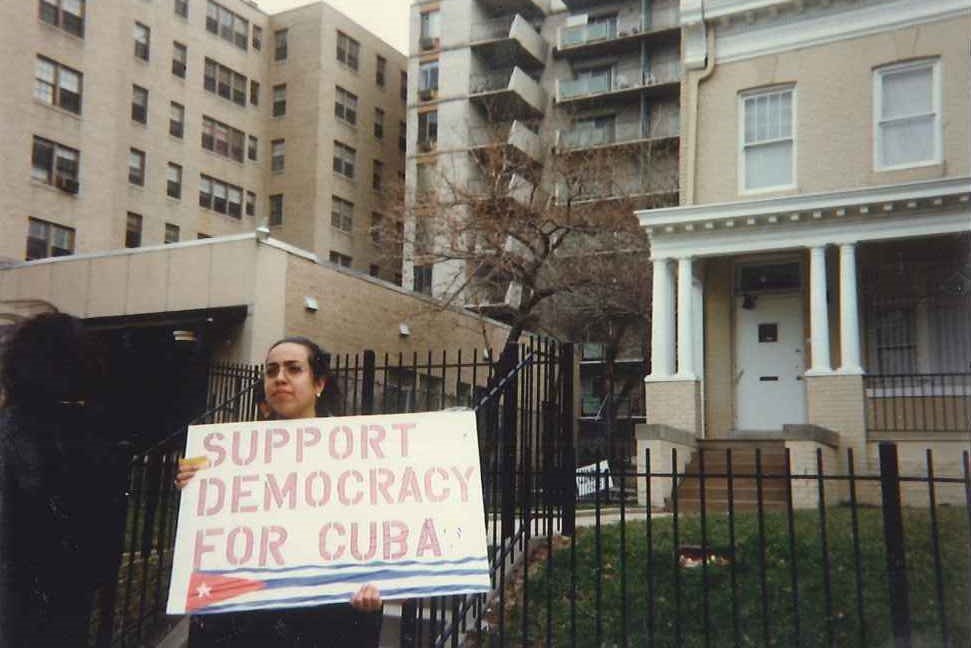 Janisset soon began putting the stories of these Cubans and her own experience into words, writing for high school newsletters and Venezuelan newspapers.
Seven years later, she was pursuing a college degree in marketing and cultivating her fervor to help Cuba, when her dad once again announced the family would move.
"In February 1989 we had to stay in our apartment in Caracas for one week in a state of emergency. The political left organized protests on the streets and they were destroying private property," she recalls.
"My dad told me the same thing as when we lived in Cuba; communism was coming to Venezuela, and we needed to go to the U.S. I didn't want to go. I had my friends, I was at university level, and I didn't want to leave the beautiful country."

Nevertheless, Janisset, then 20, accompanied her family the following year to Miami where her first order of business was to learn English.
"In Cuba, we studied Russian. Then, in Venezuela, I learned English grammar in books, but I couldn't pronounce a word. If I don't know the language, how can I work in marketing or communications? So, I went to Miami Dade College first to study English."
Then Janisset was off and running. She was working full time as a supermarket cashier while studying for a master's degree when she met a group of Cuban Americans who shared her concerns for their native land.
Janisset joined as a volunteer, then full-time when the informal group grew into a full-fledged organization, Cuban Democratic Directorate.
'Human beings have a stamp of freedom on our hearts'
Her activism took many forms. Janisset has testified before Congress and traveled the world to educate the international community.
For 10 years she used shortwave radio to reach people inside Cuba — a daring step in a place where trials without due process and killings without documentation are common.
"Families are afraid to say that the regime killed their sons or the daughters or that the oppression is a nightmare. I recorded interviews with Cuban dissidents in Cuba whose families were political personnel and professionals. They broadcast into Cuba so the people in Cuba were listening to them."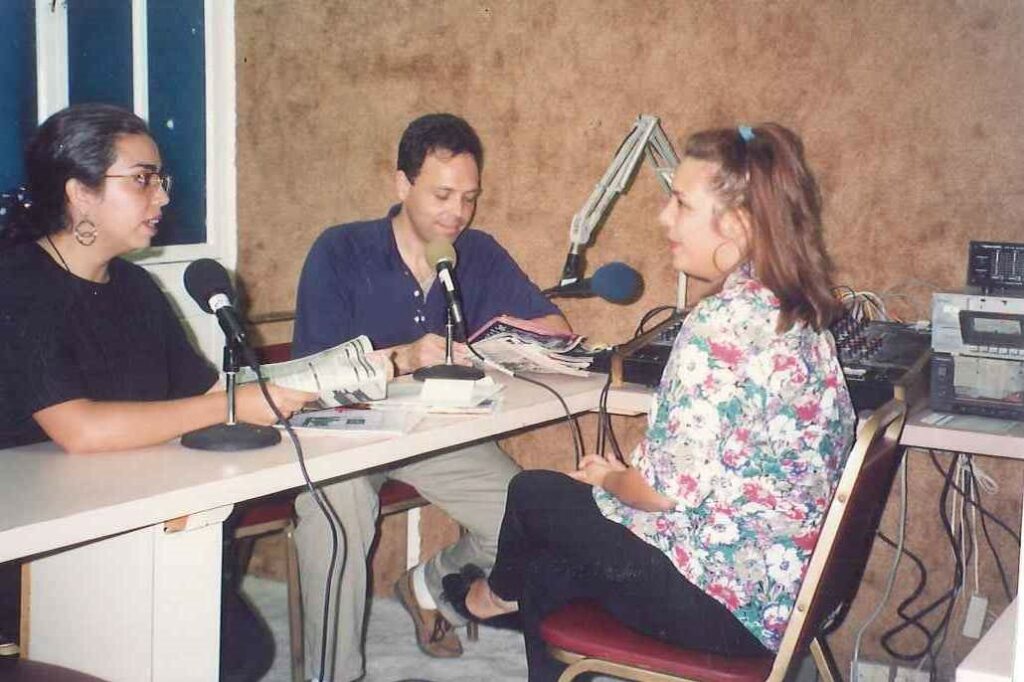 The internet has long since replaced shortwave radio and as the recent protests attest, is providing the Cubans the first opportunity of their lifetimes to show the world that five generations of communist rule have failed to extinguish their innate spirit of freedom.
Though the government's punishment has been swift and harsh, with thousands of arrests, Janisset predicts July 11 was not a one-off occurrence, especially if effectively leveraged outside Cuba.
"All the free countries in the world have to condemn that kind of behavior. We need to isolate the Cuban regime as much as we can," she says.
"There is no return from that. I don't know if it's going to be repeated next month or in two years or whenever. I think that human beings have a stamp of freedom in our hearts, that we all are born free."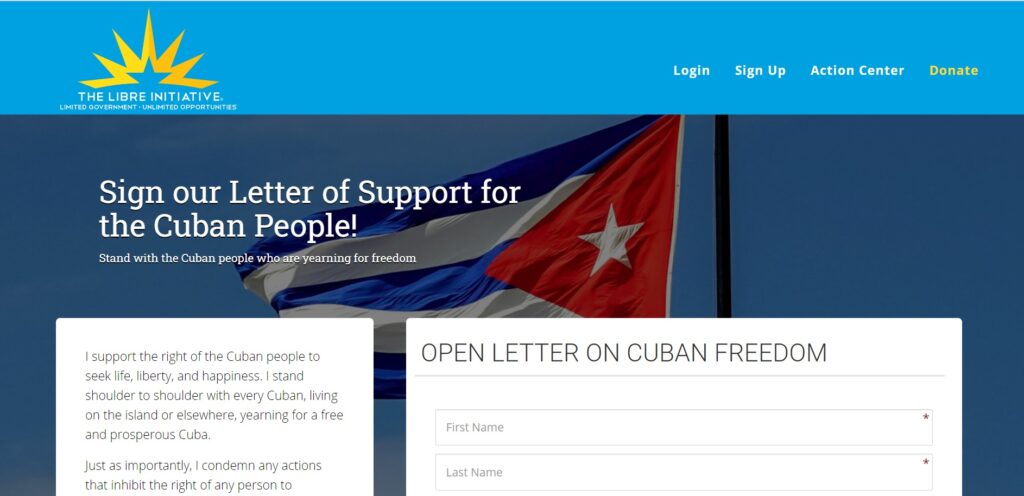 Stand with the Cuban people yearning for freedom. Sign this letter of support for them today.