Congress: Give my Brother a Chance at the American Dream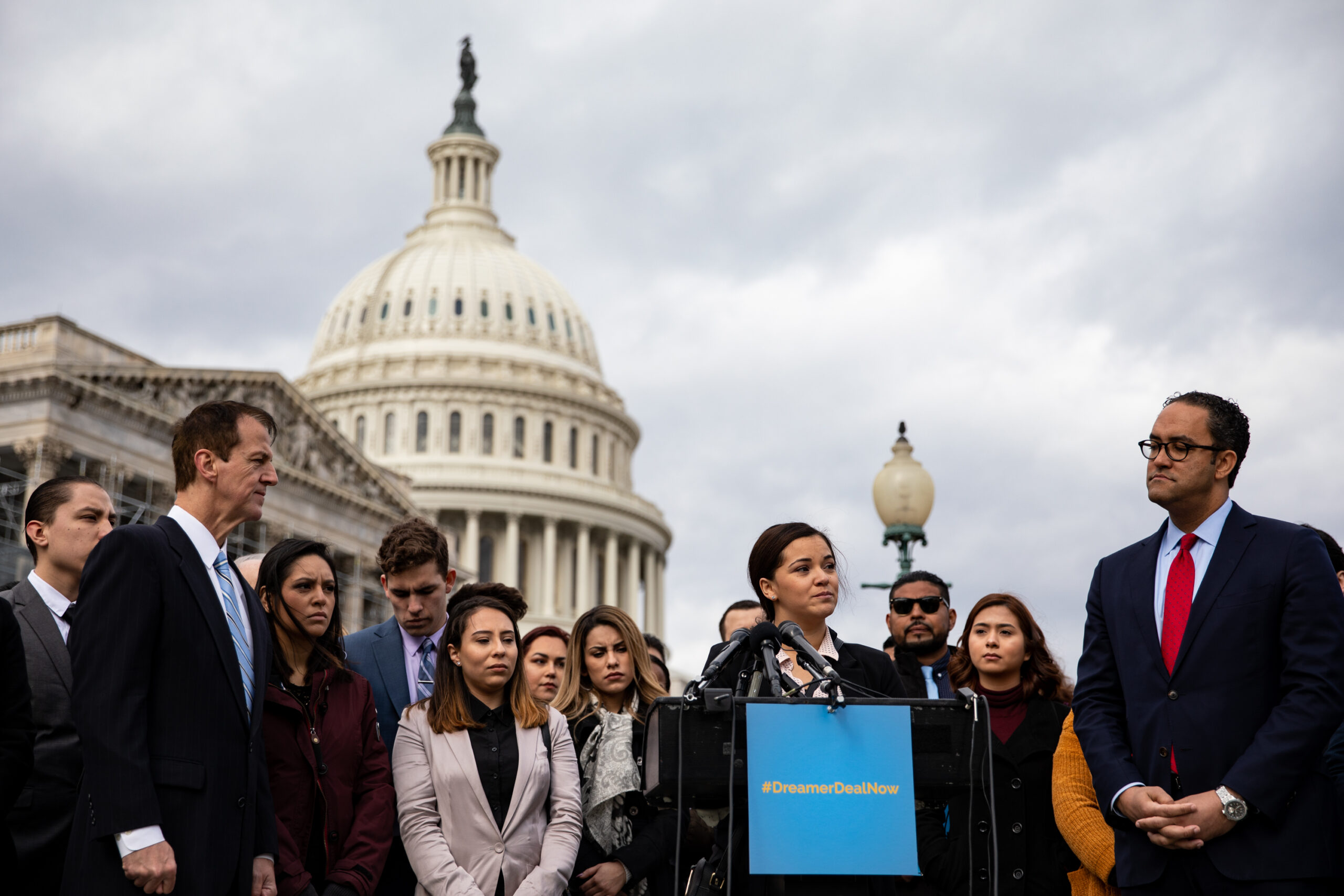 By Evelyn Marquez Rodriguez
It has been one year since the Deferred Action for Childhood Arrivals program, or DACA, was officially ended. For some, perhaps that year has flown by.
But for me, without a permanent solution to replace the legal status DACA offered, time crawls agonizingly slow. I'm a legal resident, though, so it's not me I'm worried about.
My journey to legal permanent residency was not easy. When I was 7 years old, my parents brought me to America from Chihuahua, Mexico, in an undocumented manner. They wanted me to have a better education, a better life. When DACA was instituted in 2012, the year I turned 21, I applied and was immediately accepted.
Before that, I couldn't go to college or get a job where I could use all my skills. But under DACA, I was finally able to find a good job that I loved, working with homeless veterans to help them better their lives. My family and I didn't realize at the time that, because DACA was implemented under an executive order, it all could vanish. But in my case, it didn't matter.
Just a few months after I received my DACA permit, a man detonated smoke bombs and unloaded four weapons-worth of ammunition during a midnight screening of "The Dark Night Rises" in Aurora, Colorado. I was in the theater.
That tragedy, now known as the "Aurora Theater Shooting," changed my life forever — and not just because I lived through something unimaginable. I was eventually granted a U Visa, set aside for victims of certain crimes who help officials in the subsequent investigation. A U Visa provides legal permanent residency.
I now live in Commerce City, just outside of Denver. My husband runs the business we started together as I enjoy being a stay-at-home mom. I aim to be a successful business owner and provide for my family, including my parents, my sisters and my brother. After all, I am the eldest sibling and it's my job to take care of them.
But my brother is a Dreamer. He is the one I'm worried about.
That's why I traveled to Washington, D.C., with The LIBRE Initiative last month to speak at the Capitol and send this message to lawmakers: Dreamers deserve certainty.
My brother dreams of buying a house. He wants to grow his business. Someday, he'd like to go back and visit Mexico — you can't travel outside the U.S. if you're a Dreamer. I need him here to see my family grow and continue to be the amazing uncle he is.
If he were to be deported back to Mexico, it would be devastating. He can speak Spanish but speaks much better English. There is nothing for him there, no future. He is American and belongs in America.
Sometimes I wish we could switch places, and my brother could be a legal permanent resident. But, of course, I am thankful he was not in the movie theater that night in Aurora. It is a blessing to know my future in America is certain. But I had to experience the worst of humanity to earn this life.
This is not how the American dream is supposed to be achieved.
My brother should not have to wait for a tragedy to escape the threat of deportation to a country he has never known. He, and the millions of Dreamers like him, deserves to have an American future. And the only way for that to happen is for Congress to stop stalling and pass a permanent solution as soon as possible.
Stand with Evelyn and her brother by signing your name on this letter to Congress, telling lawmakers to find a permanent solution for Dreamers.