Carlos Castro: From 'D.C.'s best dishwasher' to self-made millionaire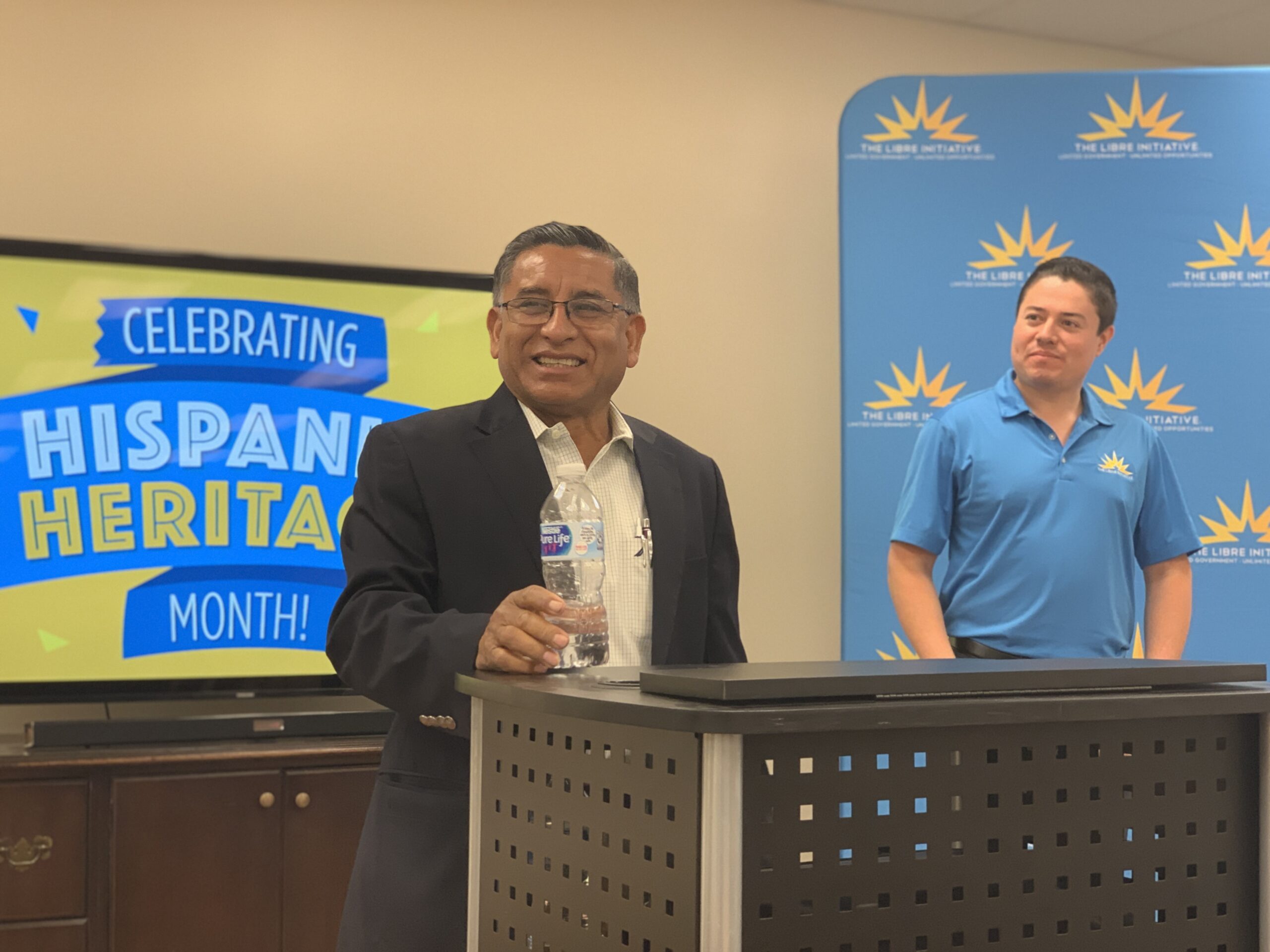 People often say that America is a nation built by immigrants. Over our history, millions have come here from abroad in search of freedom and the opportunity for a better life. In doing so, they've built the world's most vibrant, successful, and dynamic country.
America is fortunate that in a world where population growth is diminishing and new economies are rising, this remains true today. Hardworking, entrepreneurial newcomers continue to contribute to American prosperity, as they have for centuries.
Immigrants today are about twice as likely as others to start new businesses in the United States, and almost 45 percent of America's Fortune 500 companies were founded by immigrants or their children.
One contemporary example is Carlos Castro, founder of the Todos ("Everyone") supermarket chain in the suburbs of Washington.
The keys to Castro's success? Hard work, initiative, and an eye toward serving the needs of his community. Here's how he did it.
Escaping civil war to become a successful immigrant entrepreneur
As reported by one Northern Virginia news outlet, Castro was a factory worker in El Salvador when that nation's civil war broke out in 1979. He came to the United States to stay in 1980, taking a job as 'the best dishwasher in D.C.'
He met his wife, worked hard, and learned English, and by 1985 he was able to become a permanent resident of the U.S. and buy his own home. In 1990, Castro established the first Todos market in Woodbridge, Virginia.
Castro says that he knew nothing about the grocery business before launching Todos, but had confidence that he was filling a community need.
Nevertheless, succeeding as an entrepreneur is always a challenge, and he thought about selling his business several times. It was only when he had a concrete offer – with "money on the table" – that he realized his business was actually going well.
Carlos Castro, owner of Todos Supermarkets: "First, I had to take the risk as many entrepreneurs do. I took the risk because I was thinking that since I had nothing when I was growing up, going back to nothing did not really scare me." Read more here: https://t.co/KpB65NtH6c pic.twitter.com/7gahE9Ugii

— IIR-GMU (@IIRGMU) July 24, 2020
Over the years, the chain has succeeded and grown. The store moved from its original 2,500-square-foot location and now operates in larger spaces in Dumfries and Woodbridge.
The chain reportedly employs 185 people, and a new round of hiring is expected as Todos again expands into a larger location.
Castro has succeeded thanks to hard work and entrepreneurial spirit. He has provided for his family, and now he and his wife have children and grandchildren.
In this way, he has followed in the footsteps of millions of successful immigrants to the United States over a period of centuries. And he has provided for his community in the same way so many immigrant entrepreneurs do today.
Learn more about how we can modernize our immigration laws and strengthen our communities so that everyone has the chance to succeed like Carlos Castro did.