Balanced Budget Could Help Towards Fiscally Responsible Path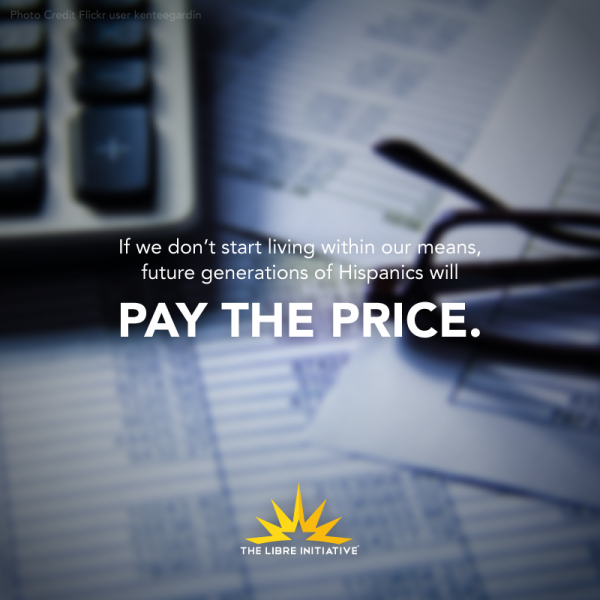 Around the country, millions of hard working Hispanic families must make difficult decisions on their budgets in order to live within their means. Congress should act no differently. Yet Republicans in the House of Representative are struggling to come together on an agreement over the 2017 budget resolution, and the possibility of Congress passing spending bills without a fiscally responsible budget becomes more likely each day. In the House of Representatives, our elected officials should strive to follow the example of hard working Americans and pass a budget that brings the nation's fiscal house in order.
Passing a budget is one of the greatest tasks that we entrust to our representatives in Congress with the coming of each new fiscal year. Especially at a time when the U.S. national debt has reached a record high of $19 trillion, we cannot let Congress default on this responsibility. Our national debt currently amount to $59,000 dollars per person living in the U.S. In addition, in January the Congressional Budget Office (CBO) reported that the annual budget deficit is projected to rise by over $100 billion this year – to more than $550 billion – and to exceed $1 trillion by 2022. We can't let Congress' failure to approve a budget contribute to the bankruptcy of our country.
The growth of the national debt looks increasingly like a slow motion train wreck, one that is poised to have negative repercussions on Hispanics. The U.S. Census projects that the Hispanic population will more than double from 53.3 million in 2012 to 128.8 million in 2060. Consequently, future generations of Hispanics will be the ones to inherit much of our ballooning national debt – and they are the ones who will have to repay it. Congress should move forward with passing a budget that addresses our difficult long term fiscal challenges by reforming the rapidly growing area of entitlements and mandatory spending, so that programs such as Medicaid and Medicare are sustainable in the long term and still available for future generations of Hispanics.