Arizona Minimum Wage Hike Putting Financial Strain on Goodwill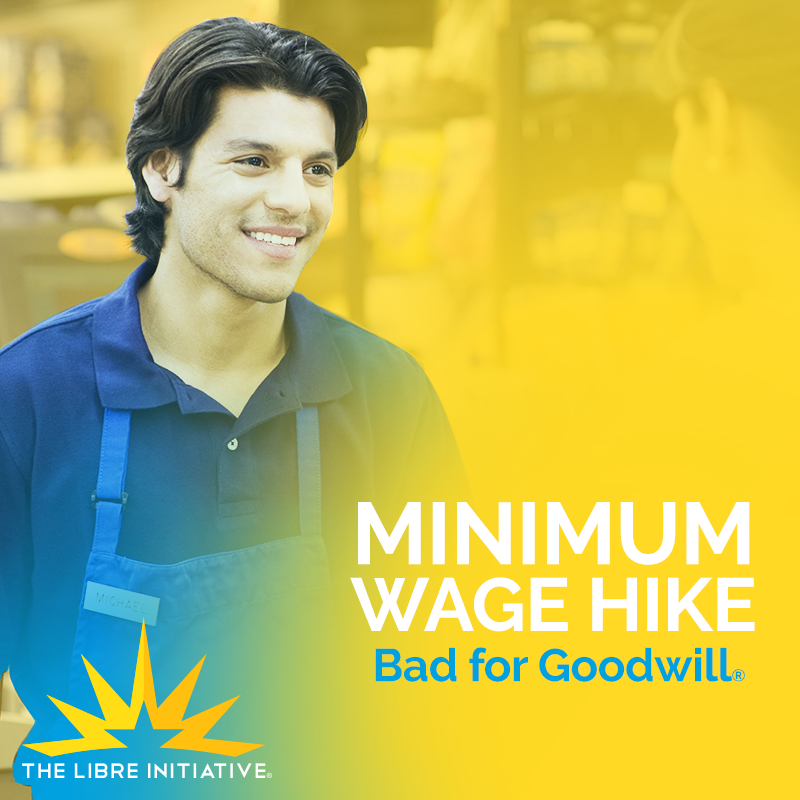 It's only been four months since Arizona voters decided to raise the state's minimum wage, and the damage reports from the local economy just keep rolling in. Far from simply giving Arizona workers a raise, the new law has caused many businesses to lay off workers, cut hours, and forego future hiring. Even public schools may have to choose between debt and layoffs. Recently a spokesman for Goodwill announced that the beloved charity shop would be forced into a merger as a result of the state's minimum wage hike.
As a result of declining donations, poor sales, and increased costs due to the higher minimum wage, the northern and central Arizona branches of Goodwill are being forced to merge ahead of schedule.
"The new minimum wage increases further compounded the financial concern and brought merger discussions to the forefront," said David Hirsch, president and CEO of Goodwill of Northern Arizona.
Founded in 1902 to help immigrants and new citizens climb the economic ladder and provide for their families, Goodwill has since grown to be one of the leading providers of employment services to the Hispanic community. The organization helps U.S. Latinos navigate the special challenges they face in the job market, from providing English classes to specialized courses in computer literacy, GED training, and American civics and citizenship. It goes without saying that for many Hispanic families, Goodwill has made the difference between poverty and prosperity.
"Goodwill has trained millions of people through employment services, job training and community-based programs," said Jim Gibbons, president and CEO of Goodwill Industries International for Hispanic Heritage Month of 2014. "In certain places, especially in areas with smaller Hispanic populations, Goodwill is one of the few nonprofit organizations offering specialized employment services to the Hispanic community."
This latest bit of bad news isn't the only way Arizona's recent minimum wage hike may hurt the Latino community. According to research by The LIBRE Institute, Hispanics, young people, and the less educated are more likely to face reduced job prospects as a result of minimum wage hikes than the general population. Using data from 1992 to 2014, The LIBRE Institute finds that as the minimum wage increases relative to average hourly wages, the employment rate of Hispanic workers without high school diplomas drops dramatically. Instead of helping the least fortunate, as voters intended, the minimum wage does the most damage to these workers – who are most in need of help – and almost nothing at all to Latino holders of college degrees.
Classical liberal economists have long warned that government welfare can crowd out private charity, but this approach is certainly innovative. Goodwill already tries to create the greatest value it possibly can for the Latino community in the most efficient way possible, and the new minimum wage is just adding to their trouble. No company that creates value for society, charitably or otherwise, should be forced to choose between laying off workers or going out of business. The fact that the new hike is forcing a company like Goodwill into mergers like this just goes to show how good intentions are not immune to unintended consequences. In order to create opportunity for everyone in the Grand Canyon State, Arizona legislators should focus on policies with proven outcomes instead.