Among much uncertainty, a renewed focus on school choice is set to benefit Hispanic families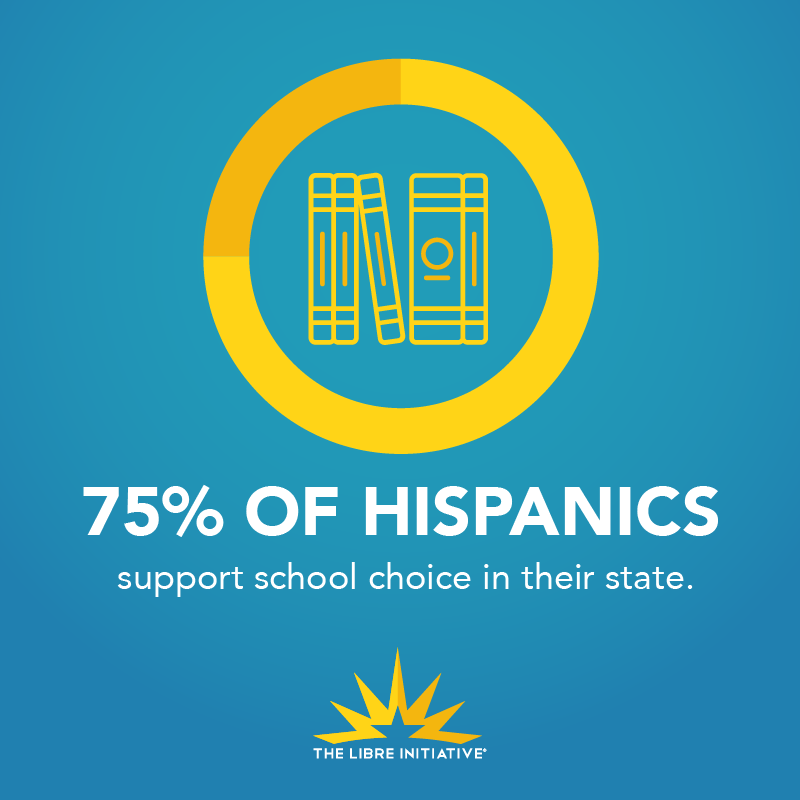 As a new president takes office, the administration will face long list of policy challenges. One of the most urgent challenges for millions of Latino families around the country will be to ensure all children have access to a quality education, something previous administration have largely failed to achieve. Luckily, there are signs that a policy well suited to do exactly that – school choice – is shaping up to be at the center of the debate on how to turn around failing public schools. Secretary of Education Nominee Betsy DeVos wants more choice in education, a solution Latino family overwhelmingly support. However, it remains to be seen how this support will translate into actual reforms. In the meantime, Latino families will surely be paying attention to the debate on how to increase educational options, especially for the most disadvantaged of our students.
In a recent survey by Beck Research, Latinos and Millennials have been found to support school choice by a wider margin. According to the survey, "three-quarters of Latinos support the concept of school choice (75 percent to 19 percent), compared to 76 percent to 21 percent last year." Latino support for school choice is backed up by data as well. According to a 2015 study on urban charter schools by researchers at Stanford University, disadvantaged students receive the strongest positive benefits in urban charter schools. According to the findings, black and Hispanic students, students in poverty, English language learners, and students receiving special education services all see stronger growth in urban charters than their matched peers in urban traditional public schools. These results are not surprising. Decades of federal meddling in public education has not achieved meaningful results, and many disadvantaged children are still not getting a quality education. As more states embrace school choice to meet this challenge it is becoming clear that only presenting parents with a variety of educational options can deliver better results.
Policymakers in many states are taking notice. Today, more than half of U.S. states offer families educational choice options. Arizona, Florida, Nevada, Tennessee and Mississippi have all enacted education savings accounts (ESAs), seen as the most comprehensive form of school choice in the country. ESAs allow parents to withdraw their children from public district or charter schools and receive a deposit of public funds into government-authorized savings accounts. Those funds can then be used to cover private school tuition and fees, online learning programs, private tutoring, educational therapies, community college costs, and other higher education expenses.
It seems that in the midst of much uncertainty in regard to the many policy challenges our country faces, school choice is emerging as the single most important reform to finally put quality education at reach for millions of Latino families. But this time, the push towards educational choice is gaining momentum at the local level, free of the top-down interference of the federal government. This is how it should be, and however the new White House plans to aid this momentum, it is vital that policymakers offer greater power to the states to put parents in control of their children's education.