American Companies Are Desperate for Labor. We Need More Guest Workers From Abroad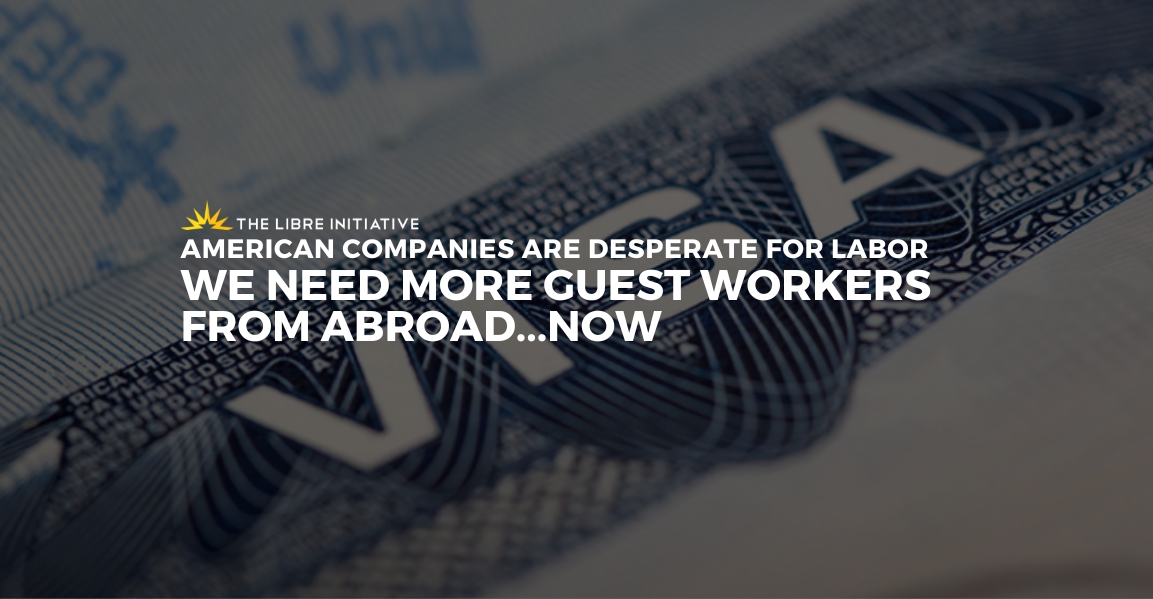 (Newsweek) – Since recovering from the 2020 recession, the U.S. has had more job openings than people willing to fill them. In fact, the average number of monthly vacancies has doubled from the last two decades. Yet, employers across the country are struggling to find workers, and labor shortages across various industries have become "the new normal."
As a result, businesses have increasingly relied on temporary work visas to recruit guest workers from abroad. These visas come in two types: There are H-2A visas for agricultural employment and H-2B visas for seasonal industries such as construction, food, hospitality, and landscaping. Both options provide American industries with short-term employees for a specified period of less than one year, after which visa holders return to their home countries. Through these programs, employers fill gaps in their workforce that otherwise may not be addressed, and our economy inches one step closer to reaching its full potential.
A common misconception is that recruiting from abroad comes at the expense of American job seekers. This is simply not true, given that there are more jobs than workers in today's economy. Furthermore, to be eligible for these H-2 visas, employers must first make a documented effort to hire American labor. And yet, even though priority is given to domestic workers, fewer than 300 Americans applied for the over 300,000 available H-2A positions last year.

There is either a lack of awareness that these jobs exist or—worse—a lack of interest in applying for them, or working them. Whatever the case may be, guest workers have become a crucial component of our labor markets.

Despite their utility, H-2 visas are still not as leveraged by employers as they should be, and a bloated bureaucracy is to blame for it. According to the State Department, the fees associated with hiring just one H-2 worker amount to more than $10,000. On top of these costs, employers must spend valuable time filling out paperwork every year they wish to use the H-2 program.
Due to the red tape surrounding this process, over half of farmers report they will be unable to hire guest workers within the next year, and numerous small businesses won't be able to sustain their operations.
This is a problem that Congress can fix today. The H-2 Improvements to Relieve Employers Act, otherwise known as the HIRE Act, is a new, bipartisan bill that is sponsored by more than 20 Members of Congress and endorsed by over 40 industry groups with business and agricultural ties. The HIRE Act simply extends H-2 visa certifications so they are good for three years instead of just one.


Read Original Post Here:
https://www.newsweek.com/american-companies-are-desperate-labor-we-need-more-guest-workers-abroadnow-opinion-1827168