ACA is Six Years Older, But Not Much Wiser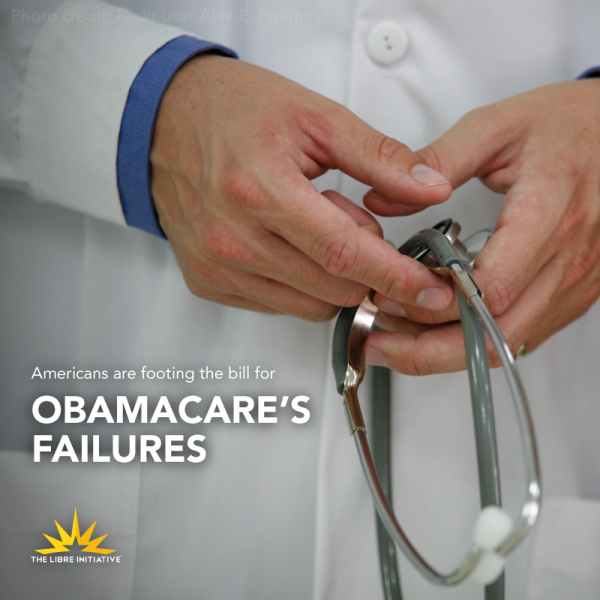 Happy belated birthday to the Affordable Care Act (ACA), which turned six years old last week! The ACA has now been around for over half a decade, yet it has yet to live up to President Obama's promised expectations. One can look at the example of the Obamacare CO-OPs to realize that the ACA is unfortunately not getting any better with age – these programs were meant to provide a customer-focused, low-cost health care option, but after six years, they are little more than a letdown to U.S. Hispanics and all American citizens alike.
Even Obamacare's most ardent supporters may find it difficult to find a "bright side" of the CO-OP program. Only eleven of the original twenty-three CO-OPs remain. Of the remaining eleven, eight are currently placed on enhanced oversight due to serious financial trouble. Four of the eleven remaining CO-OPs have not even been able to fill a program requirement of enrolling at least 25,000 members, likely because no one wants to sign up for a program that has dropped over half of its members so far.
A new report from the Government Accountability Office (GAO) finds that of the one million Americans who tried to enroll in the CO-OPs, over half ended up being in CO-OPs that closed their doors. That is more than 500,000 Americans who were forced to find a new plan due to the mismanagement of the Obamacare CO-OPs. Over 69 percent of Latino adults think that the ACA is confusing and complicated, which is to be expected in a health care environment in which you are covered one day, and no longer covered the next.
And all of this mismanagement comes with steep costs. The remaining CO-OPs nearly doubled their losses in the last three months of 2015, bringing their total yearly loss up to almost $400 million for 2015. Centers for Medicare and Medicaid Services Chief Operating Officer Mandy Cohen reported that all but one of the remaining CO-OPs lost money in the first nine months of 2015.
The creators of the CO-OPs should not be surprised by this information. These plans were intended to be user-friendly, non-corporate plans that would be responsive to residents' needs, not investors' demands. However, in an effort to keep costs low, the ACA CO-OPs have been subject to strict and often counterproductive terms and conditions outlined by the federal government. The overwhelming regulations put upon the CO-OPs gave them almost no chance to succeed, and these inevitable failures come on the taxpayer's dime.
Hispanics in the United States tend to be younger and heathier than the general population, so many have little desire to subsidize the ACA's increasingly costly, unreliable plans by buying into the system. Those who do require health care prioritize having low-cost options, but instead of purchasing a risky ACA health care plan, U.S. Hispanics are more open to using non-traditional health care services, such as retail clinics and community health clinics.
These unreasonable regulations and numerous broken promises have resulted in low approval ratings – this month's Kaiser Family Foundation Poll shows that over 30% of Hispanics have an unfavorable opinion of the ACA. Only six years in, private insurers are already considering leaving the program, health care premiums are continuing to rise, and Americans and U.S. Hispanics are still not happy with the results of Obamacare – and this is just the beginning.
So, happy birthday to the ACA, but "and many more…"? Hopefully not.