5 Important Ways Hispanics Make the U.S. Economy Stronger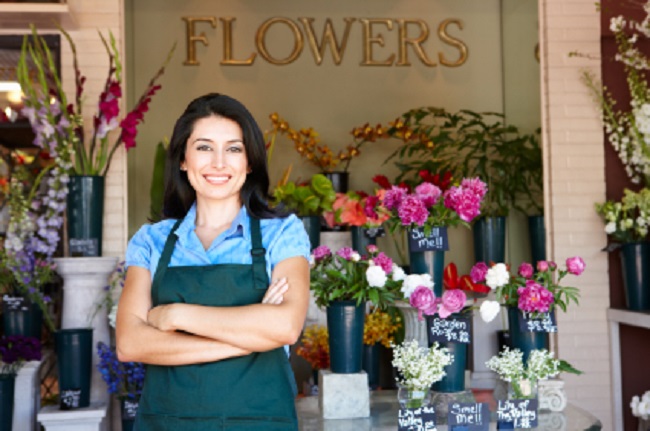 5 Important Ways Hispanics Make the U.S. Economy Stronger
Hispanic Heritage month is fully underway, and The LIBRE Initiative is taking the opportunity to reflect each week on a different aspect of the overwhelmingly positive contributions Latinos have made in culture, society, politics, education, and other areas of life. Last week, our infographic highlighted the unique impact Hispanics have made on the U.S. economy. As you'll see, with more than 54 million Latinos here in the U.S., Hispanics are contributing in big ways.
1. The Highest Participation Rate. The Great Recession hit all demographics hard. The sharp, sudden increase in unemployment that began in December of 2007 left many families scrambling to find ways to make ends meet. After weeks, months, and even years of looking for a replacement job, many became discouraged and dropped out of the labor force altogether – except for Hispanics. More than any other demographic, Latinos have the highest labor force participation rate, at 66 percent in August compared to 62.8 percent overall. More than three out of every four Hispanic men participate in the work force, at an astounding 76.4 percent. This signals strength, persistence, and optimism that is essential in getting an economy back through the recovery.
2. Innovative Entrepreneurial Activity. The role that small businesses play in the U.S. economy is indispensable. More than two-thirds of immigrants agree that owning your own business is part of the American Dream. With the startup rate of Latino businesses at more than twice the national average, it is clear that if a job doesn't exist, Latinos will create it. Unfortunately, today 1 out of 3 workers requires government permission to work – often in the form of an occupational license or permit that keeps new players out of the game.
3. Gender Equality. All of the entrepreneurial activity above is not limited to men, however. In terms of closing the gender gap in the workforce, Latinas in the United State are leading the way. Since 1997, the number of Latina businesses in America has grown by 206 percent, more than 4 times greater than the 47 percent increase in the number of American businesses overall. A robust economy depends on the unique contributions, insights, and problem-solving skills of both halves of the population. Latinas are paving the way for future growth and strength in the economy.
4. Purchasing Power. Keeping in mind the first three points on this list, it should come as no surprise that a whopping $1.5 trillion will be the purchasing power of the U.S. Hispanic population by 2015. From groceries, gas, and home goods, to electronics, clothes, and leisure activities like going to the movies, Hispanics are a force that is spending– and both business and consumers alike feel the benefits.
5. Diversity. When you think of the benefits of living in a big city, what tops the list? For many, it includes the vibrancy and energy that comes with having a culturally diverse population. San Francisco, New York City, Miami, San Antonio, Las Vegas – our most exciting cities are also our most diverse. Generally speaking, the health of an economy is often seen in the amount of choice offered to consumers. Different restaurants, art, music, culture, languages, and architecture draw people (and their wallets) from suburbs to urban life at an increasing rate, and this means a big boost for urban businesses and the tourism industry.
With economic growth also comes an increased benefit to our overall health, environment, and standard of living across the board. Latinos set an inspiring example by truly embracing the American Dream, creating opportunities for themselves and others. With this in mind, it is important to accurately analyze the impact of current laws and regulations as to whether they help or hinder economic activity. Hispanic Heritage Month is a great opportunity to reflect on how the U.S. economy has been positively impacted by the contributions of Latinos, and to also think about how to make sure the country remains attractive to immigrants for years to come.